On October 19, 2023, Save Vietnam's Wildlife (SVW) coordinated with Pu Mat National Park to organize a training course for members of the The Pu Mat Forest Protection Core Group. This activity is under the "Education Program for Nature and Wildlife Conservation of Pu Mat National Park, period 2023-2025" (abbreviation: Education program 2023 – 2025).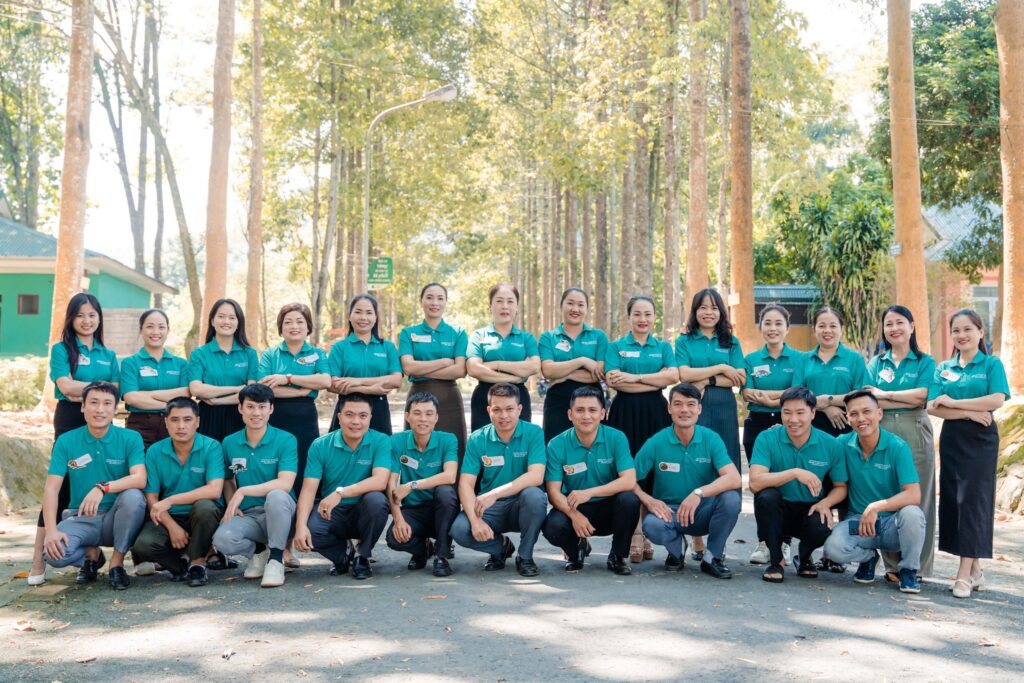 (The Pu Mat Forest Protection Core Group)
Pu Mat National Park (PMNP) is on the list of special-used forests in Vietnam with a protected area of 94,715.4 hectares, ranking 3rd among 34 national parks in Vietnam. Pu Mat forest has a high biodiversity with many typical ecosystems and the presence of many rare, endemic animals and plants. However, the illegal use, trade, and exploitation of wild animals have been the main threats leading to increased extinction rates of many wild animals. The level of awareness and education of the community on the role and importance of forests for economic development, ecological environment… is still limited, leading to many difficulties in protecting ecosystems, forest, biodiversity and national natural resources.
The Pu Mat Forest Protection Core Group with the participation of 02 rangers, 16 teachers from 16 schools in the buffer zone of PMNP, 04 anti-poaching officers (SVW) and 02 education and outreach officers (SVW), will become a pioneering community force in protecting nature and wildlife in PMNP.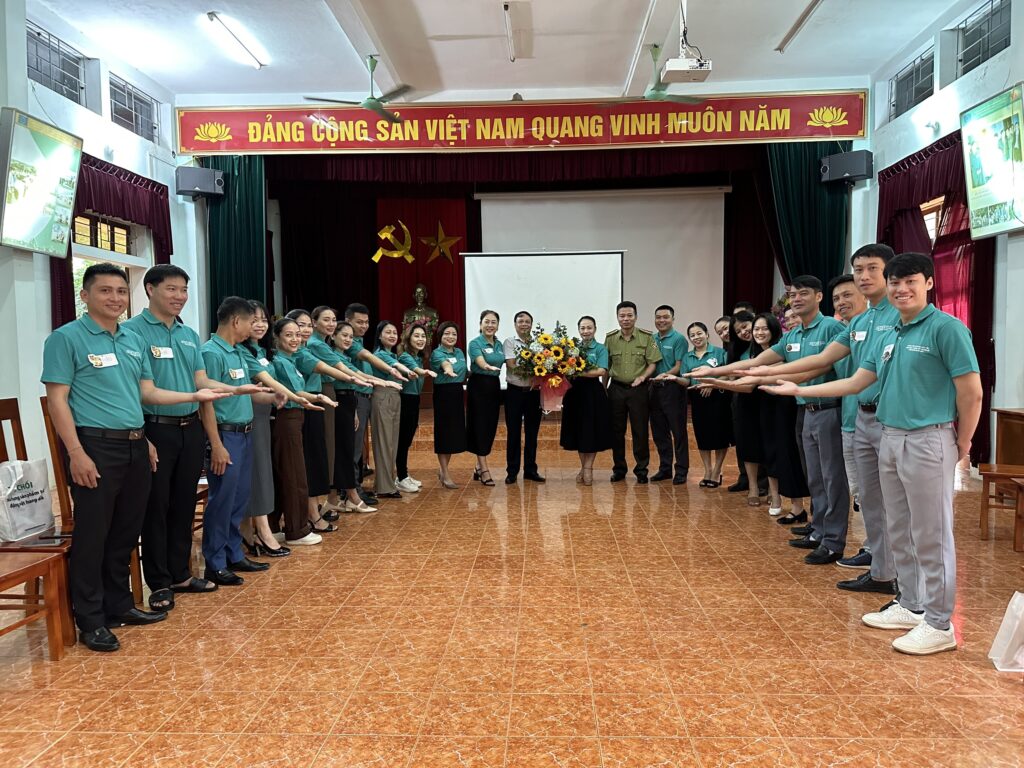 Through the training program, members agree on the roles and responsibilities of each party and are equipped with conservation knowledge, as well as necessary skills such as writing project proposals and taking photos, using common data sources, etc. From there, the Core team is empowered to carry out activities to protect forests and wildlife for students and communities in the buffer zone of PMNP in Education program framework, period 2023 – 2025.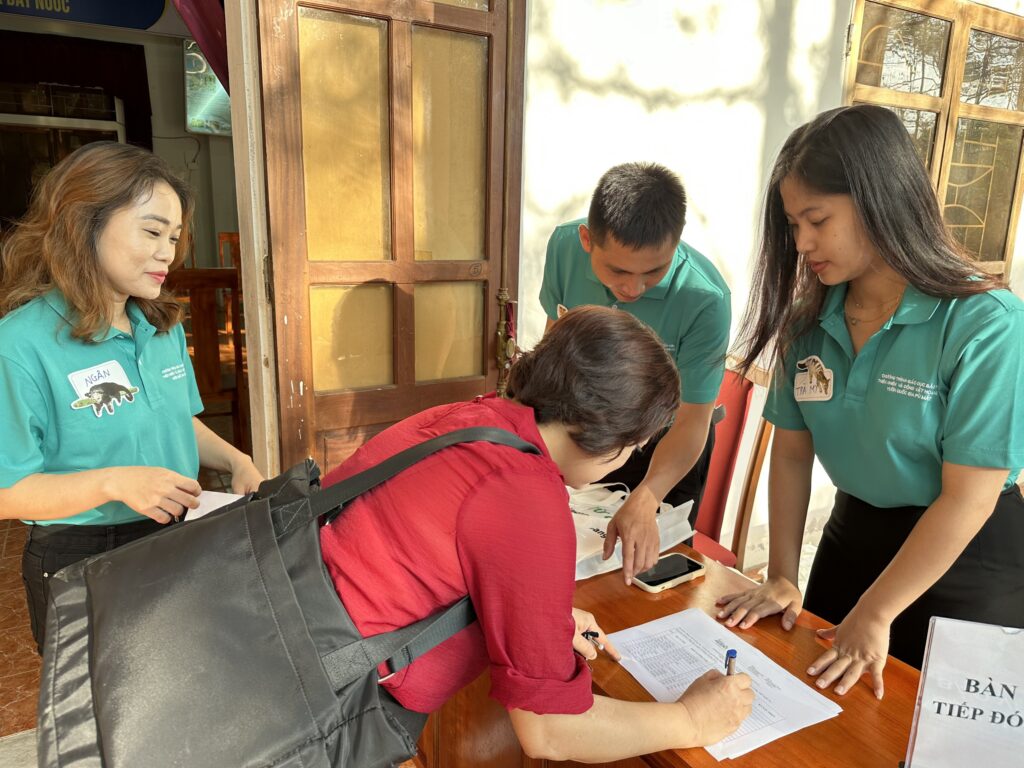 (Participants of the training session)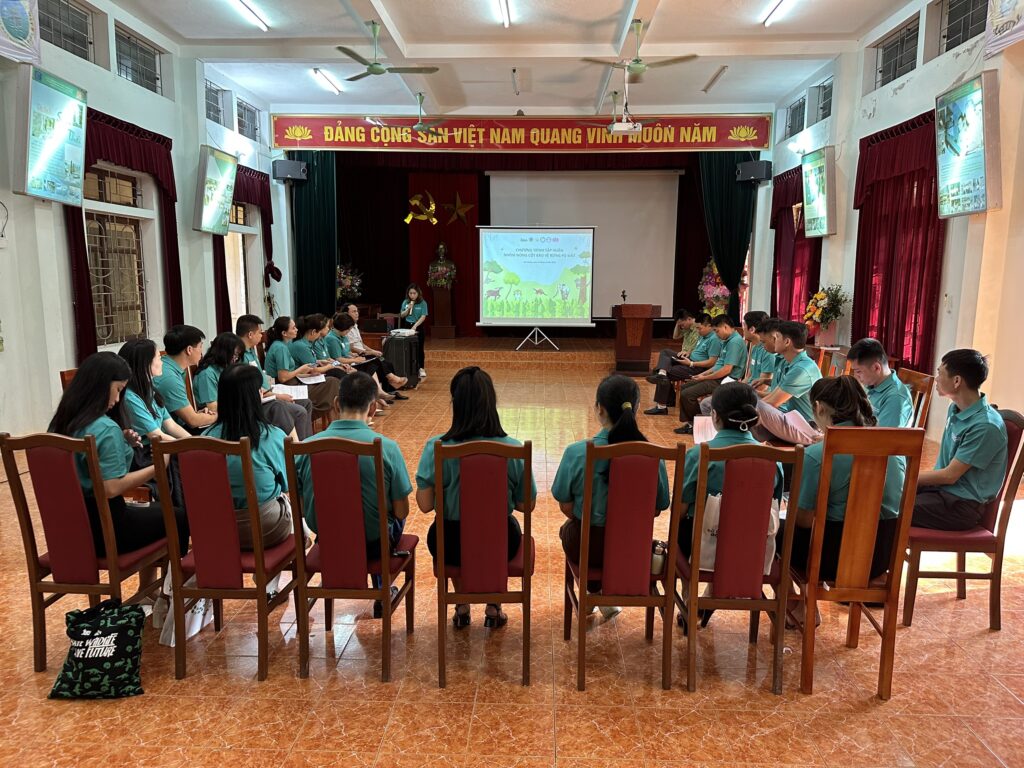 (Participants are empowered with applicable knowledge and skills)
With the participation of the core team, who are local forces, the work of protecting nature and wildlife of PMNP will bring many new, effective and sustainable things.
For more information about the program, please contact:
Education and Outreach officer
Ms. Ngo Thi Thuong
Email: thuong @svw.vn
Mobile: (+84) 967 702 824
About Nature and Wildlife Conservation Education Program, period 2023-2025
The Education Program of nature and wildlife conservation includes 07 components that will be implemented throughout the two school years 2023 – 2024 and 2024 – 2025. The program will implement for 16 schools in the buffer zone of Pu Mat national park of Anh Son, Con Cuong and Tuong Duong. 7 main activities include: Survey facilities of school; Build a Pu Mat Forest Protection Core Group including forest rangers, anti-poaching of SVW, and teachers; Conservation event "Our pride, our Pu Mat"; "Join me to protect Pu Mat forest" Club; Implement projects to raise pupil and community awareness by the core team; Building an educational program to experience nature; Experience nature.
About SVW
Save Vietnam's Wildlife (SVW) is a national non-profit organization that commits to protecting and increasing the populations of threatened wildlife in Vietnam. We work in collaborative partnerships with Cuc Phuong national park, Pu Mat national park, U Minh Thuong national park, U Minh Ha national park, and Cat Tien national park to rescue wild animals from illegal wildlife trades, rehabilitate and release them into suitable habitats. For more information, please visit our website: https://www.svw.vn/
About Pu Mat National Park
Pu Mat National Park was originally Pu Mat Nature Reserve, and it was upgraded to National Park according to Decision No.174/2001/QD-TTg dated November 8, 2001, issued by the Prime Minister. Pu Mat is one of the three core areas of the Western Nghe An Biosphere Reserve, with special-use forests cover a total of 94,715.4 ha and a buffer zone of 86,000 ha. Pu Mat National Park is of great biodiversity importance and it is the home of many endangered species that have extremely high risks of extinction, and should be prioritized for conservation.