SVW works with the Vietnamese government to rescue pangolins and small carnivores that are confiscated by the authorities.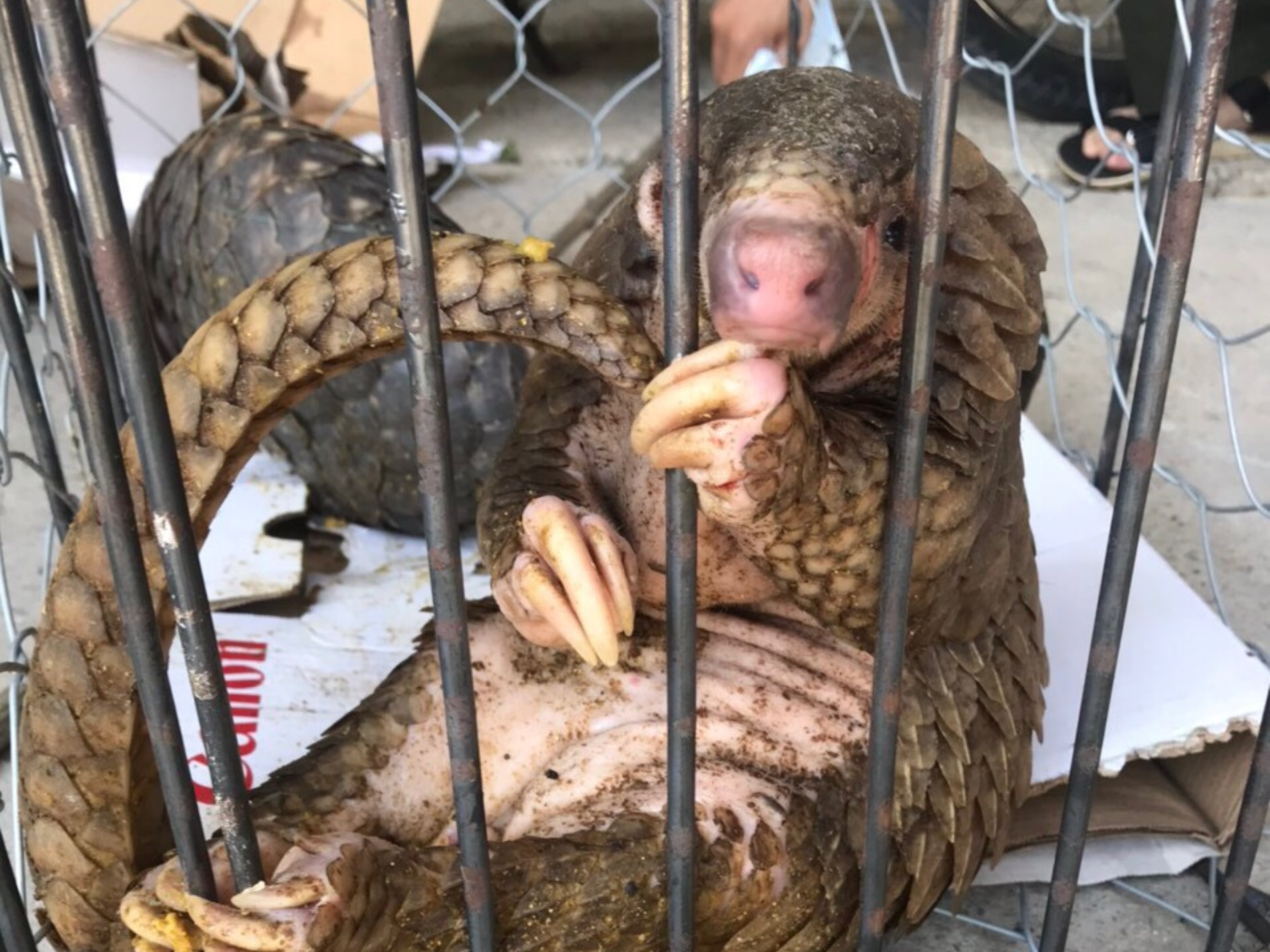 If you observe wildlife or products made from wildlife in restaurants, markets, hotels, or elsewhere in Vietnam, please contact Education for Nature – Vietnam, examples of things to report include:
A restaurant advertising wildlife on their menu or on a sign;
Bears or other wildlife species in captivity;
Animals displayed in cages at a hotel or outside a business;
A shipment of wildlife being transported on a bus, train, or airplane;
A fisherman keeping a marine turtle;
Wild animals or meat for sale at a market.
Otter being kept or sold as pet
You can call ENV's toll-free hotline number – 1800 1522 – and make a report to one of their English-speaking staff members (from inside Vietnam only). You can remain anonymous if you wish, or if you prefer, give them your contact details so they can keep you informed of the outcome of the case you have reported.
Alternatively, can report a wildlife crime electronically by emailing ENV at env@fpt.vn with following information:
Your name
Your contact (email, phone, address)
Detailed location of crime
Time and Date of crime
Details regarding the crime
If you want to transfer or urgently rescue ANIMALS:
PANGOLINS, OTTERS, CIVETS OR LEOPARD CATS