Leopard Cat is categorized as Least Concern in the IUCN Red list, however, it is legally protected in many countries including Vietnam.

Leopards cat is not domestic cat
Often used (sometimes illegally) by cat breeders to breed domestic Bengal cats. Don't do this, though, because they are still wild animals that want to be left alone, in the wild!
Being absolutely adorable, leopard cats themselves are often kept as pets. Again, they still are a wild species, so don't keep them where they don't want to be!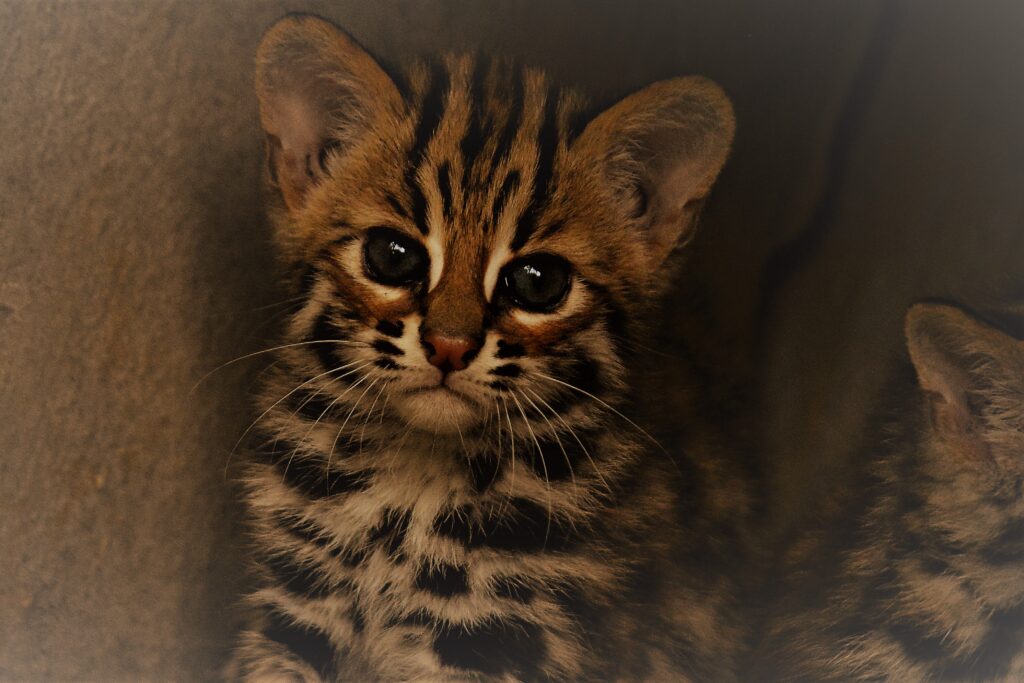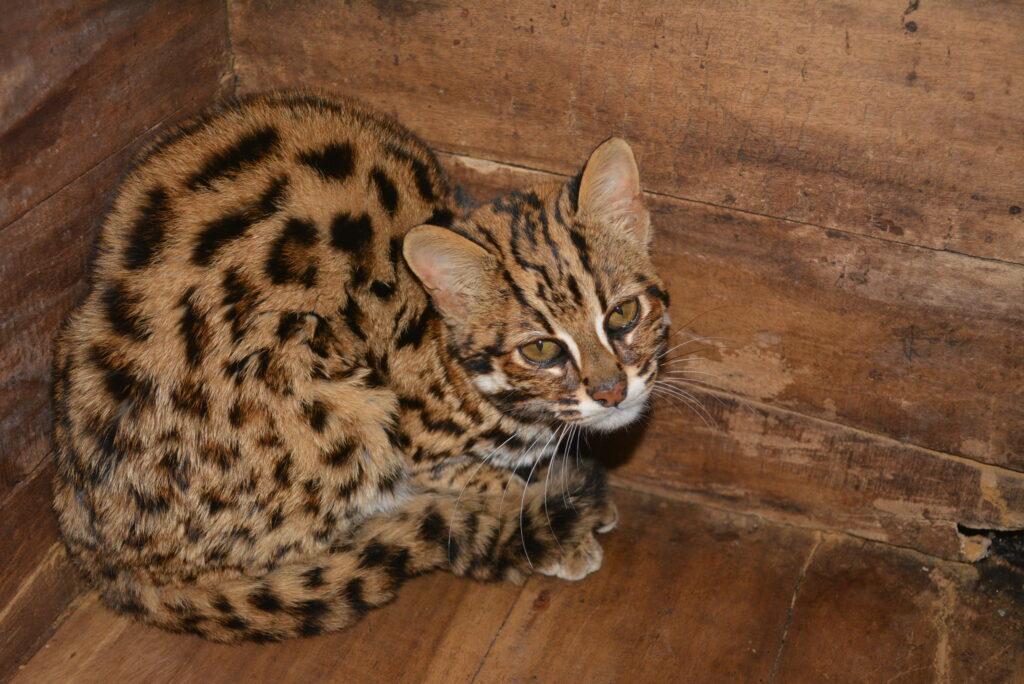 WHAT SVW HAS BEEN DOING TO SAVE THE LEOPARD CAT
*Statistics from 2014 to June 2023
RELEASED BACK TO THE WILD
Sáng was voluntarily handed over to SVW by a local person who had bought him from a restaurant in Hanoi three months earlier. Despite the injury on his leg, Sáng was so wild and aggressive that the buyer could not approach him to take care of him.
Sáng nearly lost half of his left forelimb and moving was a nightmare for him. As a result, he cannot return to the wild and is now living in the naturalistic long term enclosure under dedicated care of all the keepers.
Transferring wild animals to rescue centres is giving them another chance. However, do not buy animals from hunters and traders, because this will encourage them to keep hunting and trading wildlife. Instead, whenever you see trafficked wildlife or their products, you should notify the relevant authorities or wildlife conservation organizations to get the best assistance.
With only $50, your symbolic adoption supports SVW rehabilitation efforts for Sáng and other rescued leopard cats.