The Binturong is classified as Vulnerable in the IUCN Red List. The primary threats to Binturong are habitat loss and over-hunting.
Binturong is hunted for its meat, for traditional medicines and as pets. Due to their unique appearance, they are usually caged for display and exhibition.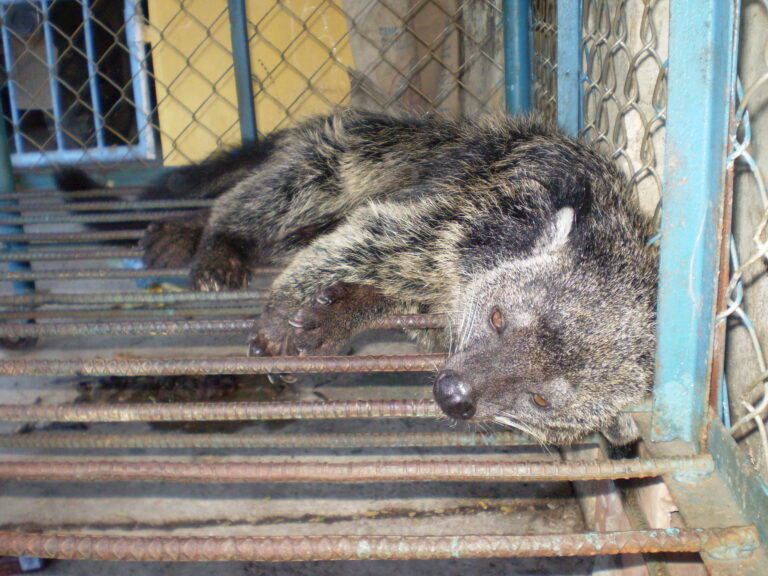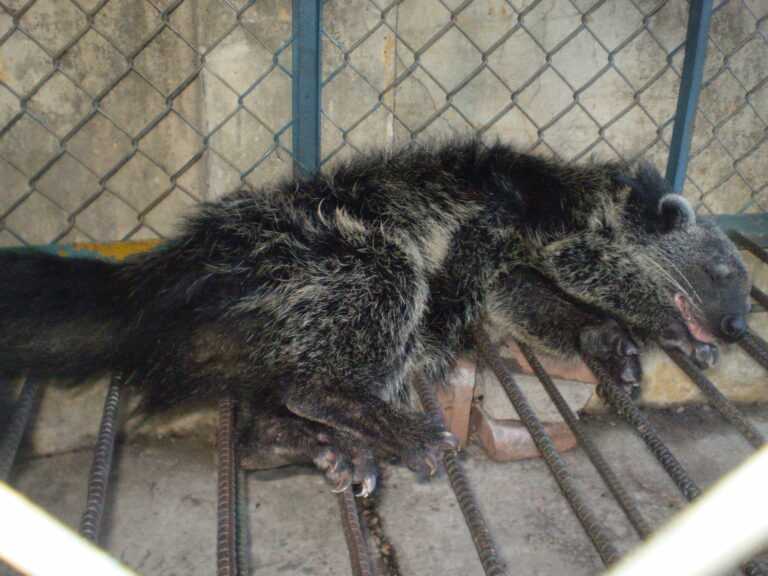 Mr. B the Binturong is one of the senior residences at SVW's education center.
He has been with us since he was rescued from a local hotel when he was 14 years old and is now enjoying his 7th year at the rescue center.
Find out more about Mr. B and how to symbolically adopt him.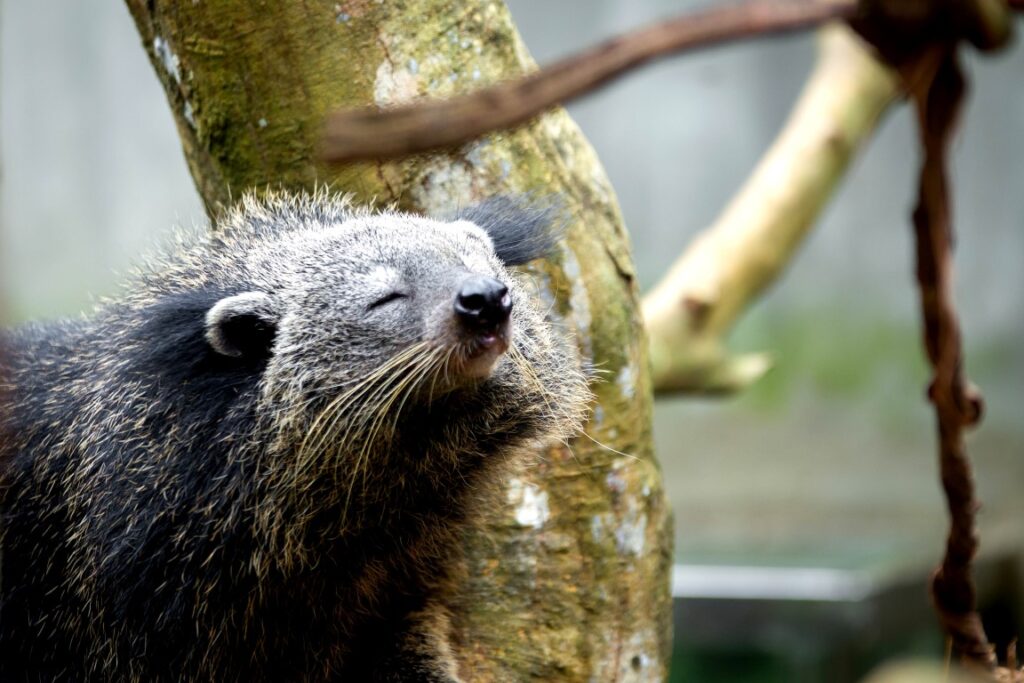 Mr B came to live with us after he was confiscated from a local hotel where he had been kept as an "attraction". Before he was rescued Mr. B lived in cage just over one square metre in size for 14 years and had lost his innate and instinctive climbing ability. When Mr B first arrived, he only walked on the ground in his new large enclosure. We needed to teach Mr B how to climb, placing bits of food higher and higher in the trees in his enclosure. He now climbs very well and also enjoys the little pool in his enclosure.
WITH ONLY $50, YOUR SYMBOLIC ADOPTION SUPPORTS SVW REHABILITATION EFFORTS FOR MR.B AND OTHER RESCUED BINTURONGS