Understanding and protecting species and habitats.
WHY CONSERVATION RESEARCH?
Conservation research is a science-based system of social, biological, and environmental study to protect, preserve, and support threatened wildlife and identify priorities for conservation management actions. It is also to fill the gap on focal species regarding the ecological, distribution, threats. Therefore, conducting conservation research will improve our understanding of the conservation needs of threatened species and help to monitor the successes of our conservation activities. We have three research themes: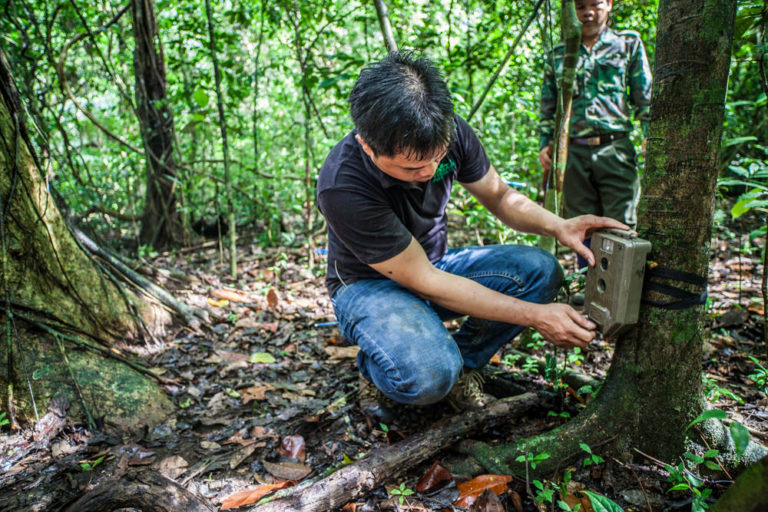 FIELD RESEARCH
Carry out field studies to improve the understanding of wildlife ecology, status and conservation requirements
Field studies aim to find sustainable habitats for our species and carry out post release monitoring for our released wildlife.
Our research contributes directly to our evidence based advocacy work with government, training of protected area staff, enforcement officers and university students in the identification and handling of, and threats to these species and to outreach work with communities surrounding protected areas.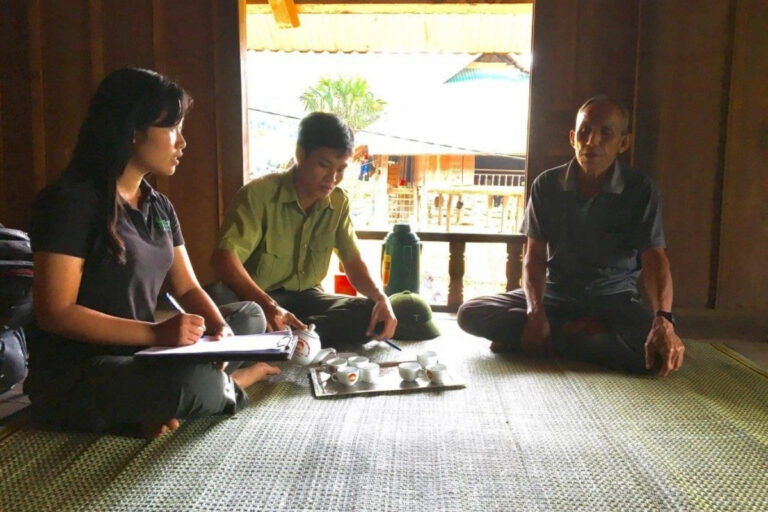 SOCIAL RESEARCH
Undertake several social studies throughout Vietnam to provide a baseline understanding of why people hunt, eat and use wildlife products.
An increased demand nationally and internationally of wild meat, skins and other wildlife products to support human demand has pushed many rare precious species of Vietnam to the brink of extinction.
Save Vietnam's Wildlife has been undertaking several social studies throughout Vietnam to provide a baseline understanding of why people hunt, eat and use wildlife products.
Using both quantitative and qualitative methods we have worked with hunters and local communities, traditional medical doctors, wildlife farm owners, wildlife restaurant owners and wildlife product consumers in order to find the factors that drive the behaviour of wildlife consumption, trade and hunt.
There is a need to continue researching to understand the drives of wildlife consumers to suggest solutions to halt consumption demand of pangolins, small carnivores, their products and derivatives through supportive medical evidence and demand reduction campaigns.
Conducting social research to assess the welfare of rangers, and their functions is crucial to provide appropriate regulation recommendations to the Vietnamese government, so that the protection and management of protected areas could be improved.
Carried out 6 social studies: research on pangolin consumption, research on wildlife farms, research on threats to wild animals, research on buffer zone communities, research on bushmeat consumption, underground research on illegal tracking.
Interviewed nearly 12,000 traders, hunters and consumers of wildlife products, wildlife farms, traditional medicine doctors, ocers, employees and communities around the forest in over 20 provinces.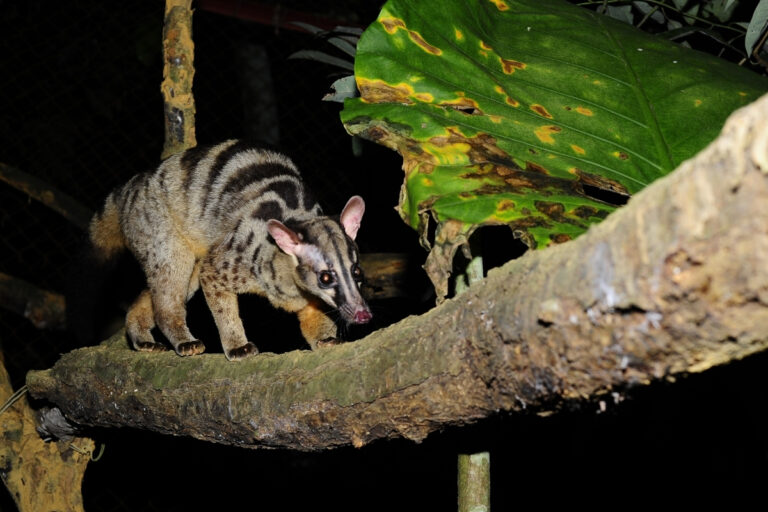 CAPTIVE RESEARCH
Focus on disease, nutrition, behaviours, veterinary care, and welfare for our focus species.
We have been conducting research in captive conditions since 2005, beginning as the Carnivore and Pangolin Conservation Program, and continuing with Save Vietnam's Wildlife in 2014.
We focus our captive research on disease, nutrition, behaviours, veterinary care, and welfare for our focus species. We use this research to produce international husbandry standards and protocols. We also work with other rescue centers in Vietnam and other regions in Asia to improve the quality of life that animals rescued from illegal wildlife trading receive.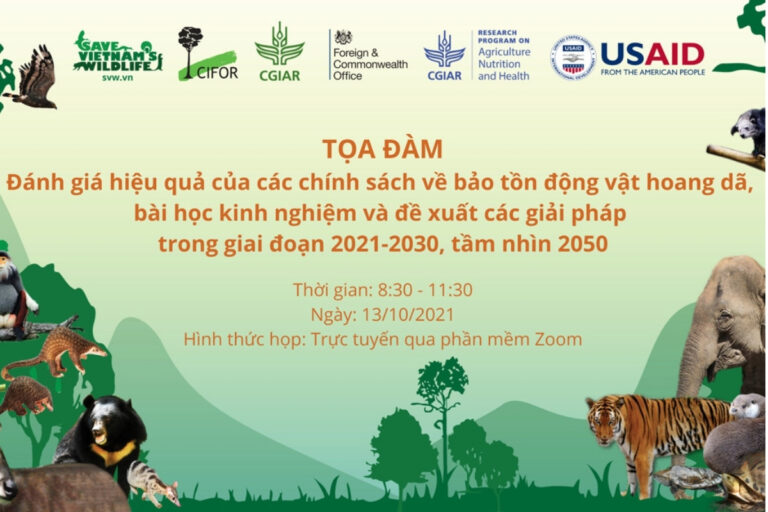 RESEARCH COLLABORATION
Work with universities and other NGOs to conduct research and projects relating to species conservation and illegal wildlife trade in Vietnam.
Collaborating with King Mongkut's University, Hanoi University of Science to conduct the project "Trace the origin of otters from wildlife trade"
Collaborating with Harvard University of Law in research writing on the wildlife farms and illegal wildlife trade issue in Vietnam
Collaborating with CIFOR to organize the wildlife policy dialogue and publish briefings on wildlife policy and the impact of Covid-19 on wildlife poaching and farming nationally & internationally.
From 2018 to 2021, SVW has cooperated with Leibniz Institute for Zoo and Wildlife Research (IZW) in multiple camera trap surveys conducted in Pu Mat National Park, gathering precious information on the biodiversity of the area.
The research team also provides species record and camera trap data to different IUCN/SSC working groups (e.g Muntjak, Saola, Monkey) in order to update the populations and status of species on the IUCN red list.
Key highlight achievements
Monitoring post-release animal populations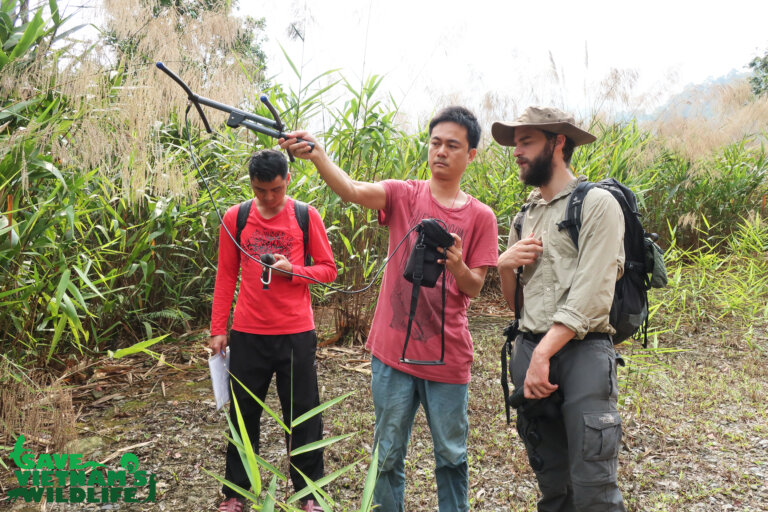 First organization in the world to implement monitoring of post-release pangolins using drone technology to track pangolins tagged with radio telemetry devices.
24 pangolins have been monitored.
8 months of monitoring the Sunda Pangolin, making it the longest monitoring time of this species in the world, cementing the success of the species' rescue and release activities by the organization.
Identified key ecological information of the post-released Sunda Pangolin, e.g. maximum home range of 5.95 km2.
Species Conservation Strategy
SVW took lead in the development of the Owston's Civet Conservation Strategy 2019-2029 together with the IUCN SSC Small Carnivore Specialist Group, Vietnamese government and other organizations. It is the first conservation strategy for Owston's civet, which brings the hope to save the species from extinction and recover the wildlife populations.
SVW collaborated with the Ministry of Agriculture and Rural Development and other organizations to develop the Pangolin Conservation Action Plan in Vietnam. The final draft has been completed, which waits to be approved by the Prime Minister of Vietnam.
THE OWSTON'S CIVET STRATEGY 2019 - 2029
Implementing wildlife research and protection at 5 National Parks using camera traps: Pu Mat, Cat Tien, Cuc Phuong, U Minh Thuong, U Minh Ha.
Confirmed the presence and development of pangolin populations at 4 National Parks. Most notably, 17% of 230 camera trap stations recorded the presence of pangolins, while  62% of 29 stations recorded the presence of Sunda Pangolins – proving the evidence for the recovery of pangolin populations after release.
Confirmed the recovery of the Hairy-nosed Otters at both U Minh Ha and U Minh Thuong National Park, where 28% of camera trap stations recorded the presence of the species.
Recorded 12 photos of Owston's Civets, igniting the hope for the species' recovery in the wild.
Recorded and discovered many key populations of species such as the Asiatic Black Bear, the Annamite Striped Rabbits, Asian Elephant, Crested argus, the Annamite Muntjac, the Marbled Cat, among other endangered species.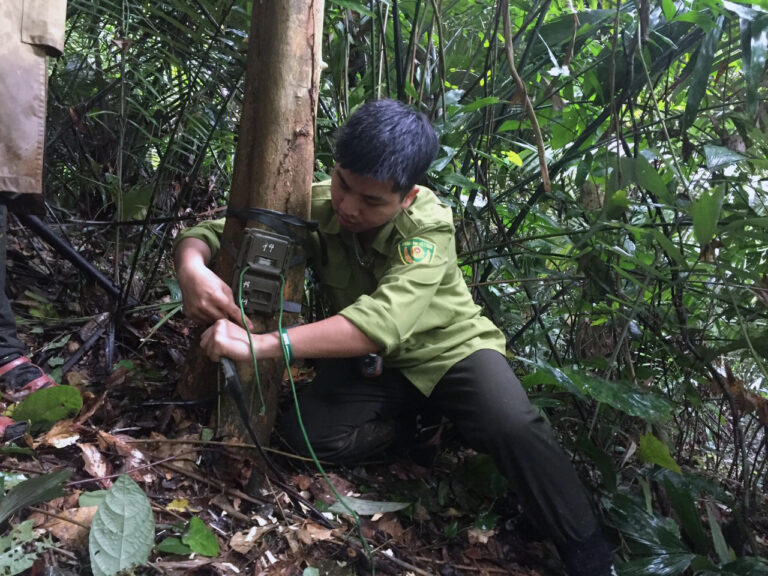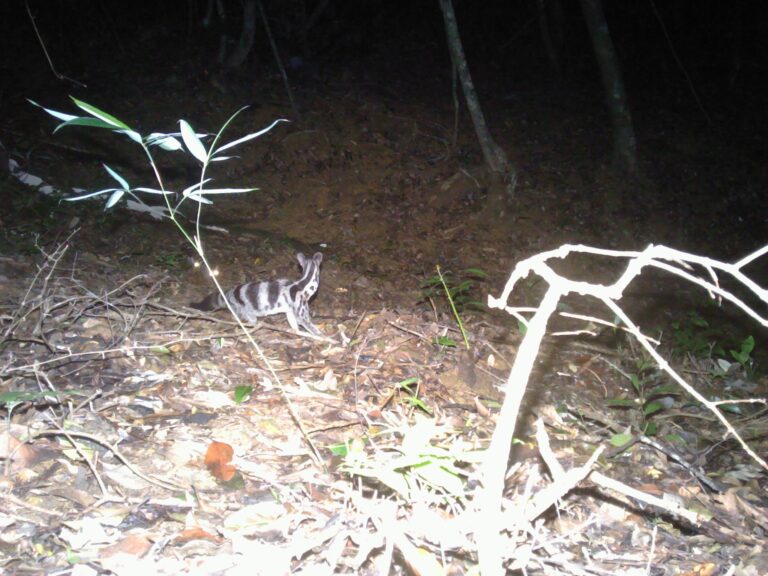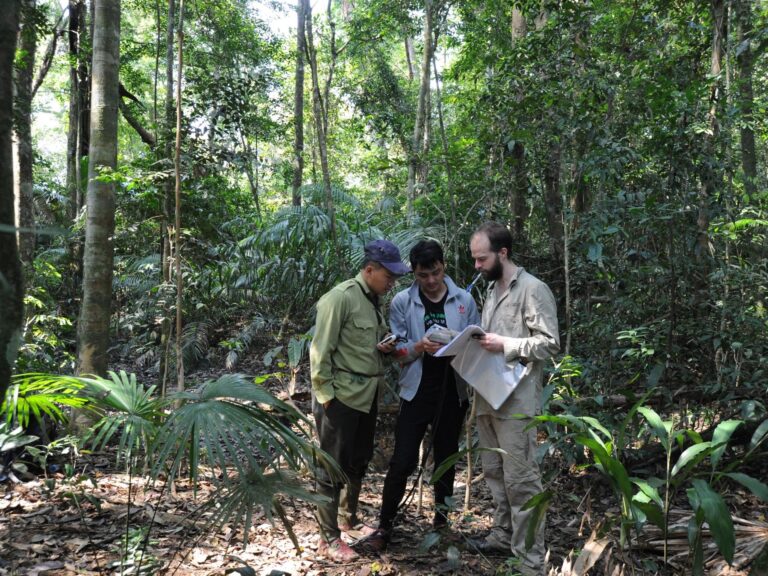 Researching the status of wild Chinese Pangolin populations
Completed the survey of Chinese Pangolins' status at 10 National Parks in Vietnam, confirming a serious decline of the species in the wild, consequently suggesting urgent actions to protect the species.
Cooperated with the University of Washington in using trained dogs for searching Chinese Pangolins.
Conducting an ongoing search for Chinese pangolins in Thanh Hoa province. Soil eDNA is also planned to be used to search for presence of Chinese pangolin in-situ. In the first phase, 04 Chinese pangolin photos have been found in trade. It is a proof that the Chinese pangolin has occurred there but it is probably very rare.