Improving law enforcement to combat illegal poaching and engaging communities to protect nature
Vietnam's first anti-poaching team
In mid-2018, SVW established its own law enforcement unit, in collaboration with Pu Mat National Park, to address the protection of released animals, as well as to secure the park's wild populations.
After the success of the first anti-poaching team of 7 members, we employed a second unit in March 2019, to bring the total number of anti-poaching members to 16 and expand the patrol area to a total of 950 km2.
The anti-poaching team has been working extremely hard to combat illegal wildlife poaching in and around Pu Mat National Park and uses the SMART program to monitor their results.
Read more about SVW Anti-poaching Unit here.
* SMART statistics from 2018 to June 2023 in four national parks (Pu Mat, Cat Tien, U Minh Thuong, U Minh Ha)
DONATE TO ANTI-POACHING TEAM​​
The work that the APU do at SVW is vital to keeping the Vietnamese wildlife protected. Their dedication and determination are fundamental to the conservation success of the conservancy, and we cannot thank them enough for all that they do. Let's encourages them to continue their hard work.
WHAT HAVE WE ACHIEVED SO FAR?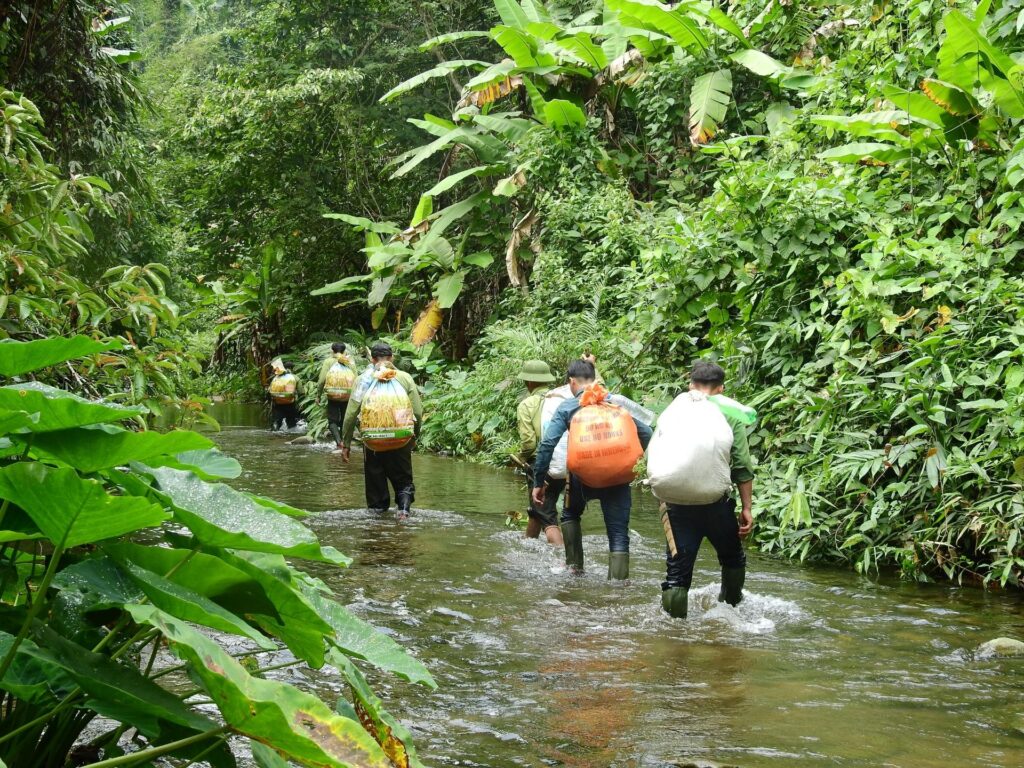 Became the first organization to implement SMART CyberTracker and SMART
planning for patrol activities of 100% of rangers and anti-poaching teams.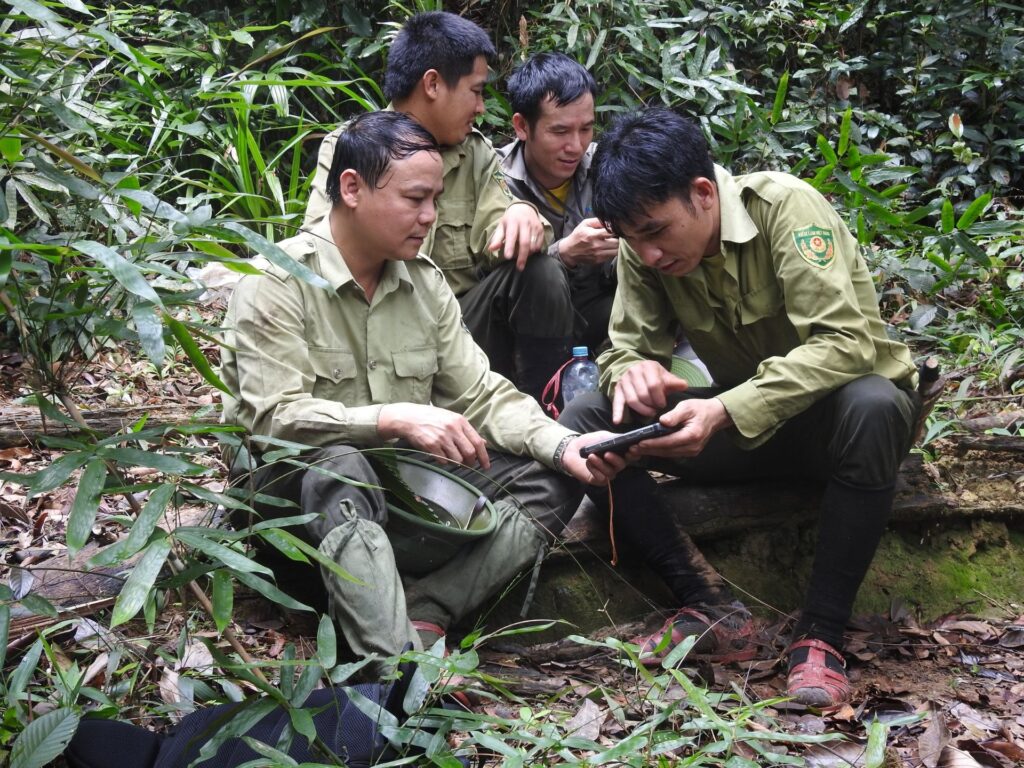 Provided all smartphones used in the SMART program
and partially provided patrolling expenses and capacity building programs for Pu Mat National Park Forest Protection Department.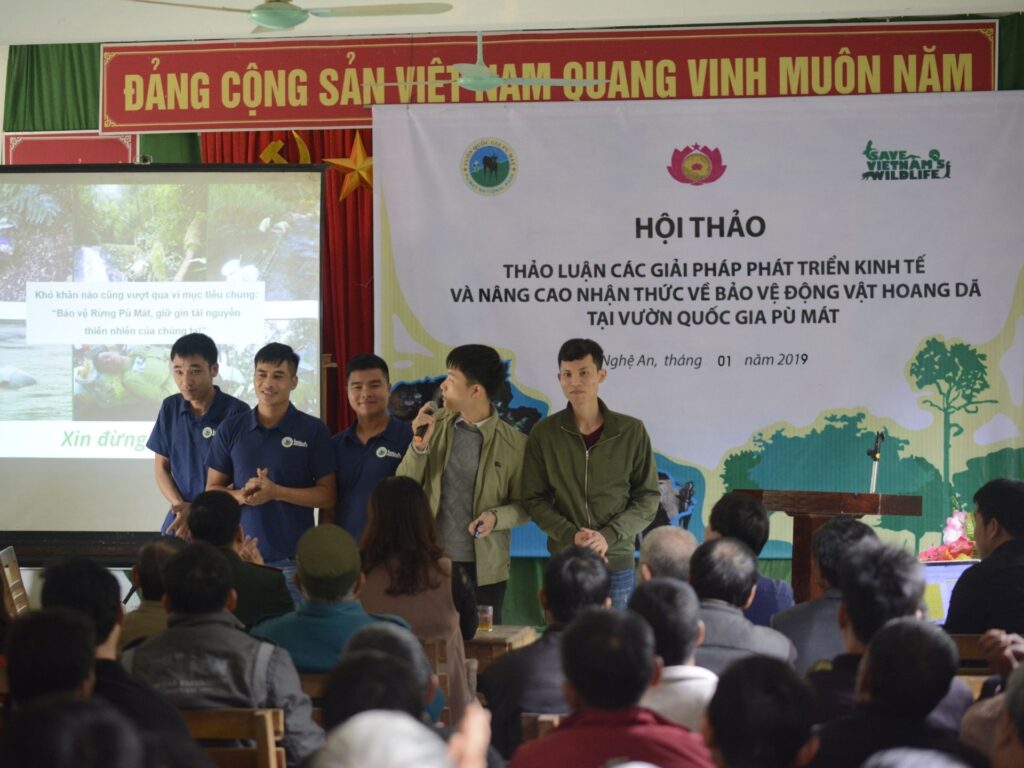 Reinforced the collaboration with Vietnamese government
in combating illegal wildlife trading and hunting through 12 conferences surrounding Pu Mat National Park.
Changes in forest protection activities at Pu Mat National Park, showing the reduction of threats throughout the years
Aside from the reduction of hunting activities, direct observations showed:
Dense vegetation has been growing over forest trails.
More animals are detected in shorter distances.
Long trapping routes are decreasing in number.
Fixed hunting camps have disappeared.
Expanding the anti-poaching model
Signed cooperative agreements with 4 National Parks
to implement the anti-poaching model in 2021: Pu Mat, Cat Tien, U Minh Thuong, and U Minh Ha and supporting SMART equipment and providing training for Cuc Phuong National Park.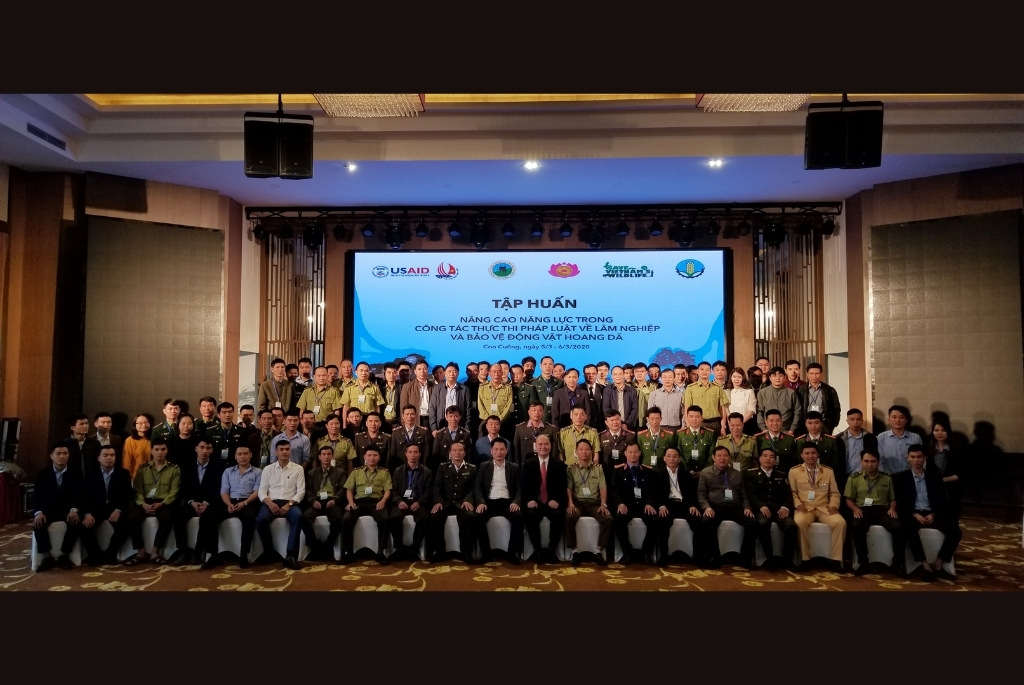 from Pu Mat National Park's patrol model at forest protection evaluation conferences held by the Vietnam Administration of Forestry to raise effectiveness in forest patrol and protection.
OTHER HABITAT PROTECTION ACTIVITIES
COMMUNITY ENGAGEMENT
We work with local communities to raise awareness, find viable alternative livelihoods; to reduce their impacts and inspire them to protect wildlife.
LAW ENFORCEMENT IMPROVEMENT
We organize workshops for government forest rangers, local police, the border army and community leaders. The aim is to strengthen the collaboration between them and improve enforcement against the illegal wildlife trade.
Training on how to use SMART