One of the rarest civets in the world is in vietnam!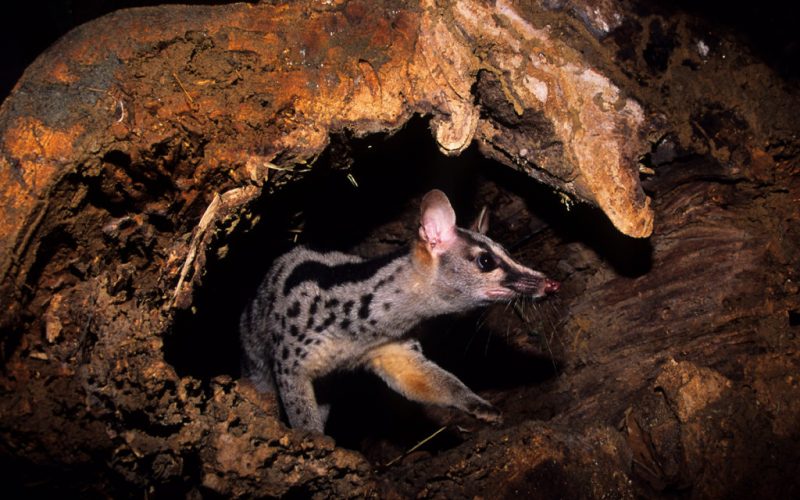 Owston's Palm Civet is categorized on the IUCN Redlist as Endangered.
THE BEAUTIFUL OWSTON'S PALM CIVET IS IN DANGER!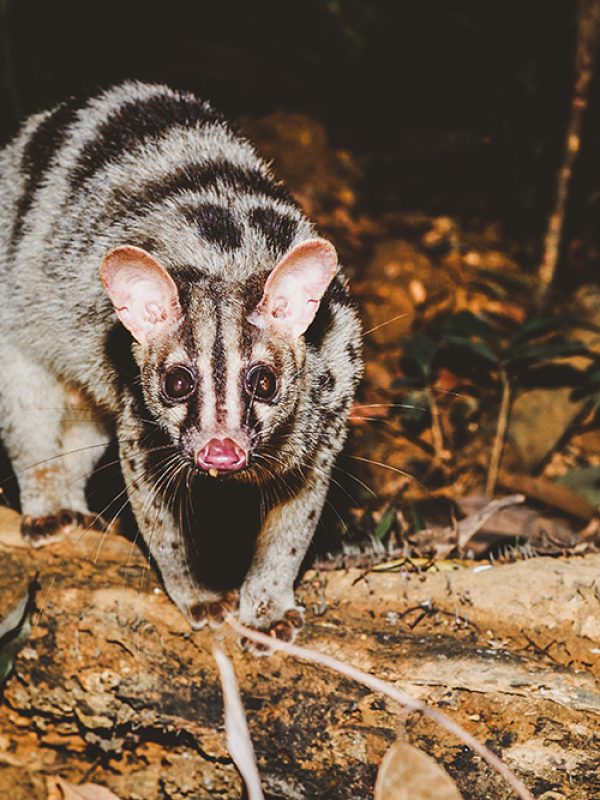 Snaring remains the most significant threat to this species and is the main reason for its decline
Demand for civet coffee, with industrial operations in Central Vietnam, may also pose a threat; at least three individuals are known to have gone through civet coffee facilities in Da Lat in 2018.
Online illegal wildlife trade is also considered as a significant threat to the species. Two males advertised online as pets for sale in 2018, confiscated and transferred to Cuc Phuong NP. One individual was photographed in Zanhuayen, Chengdu, China (well outside the native range) in February 2018.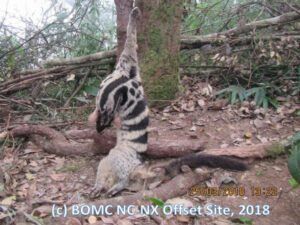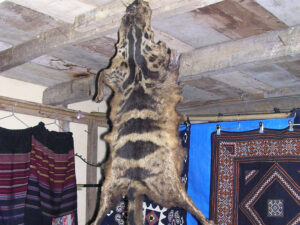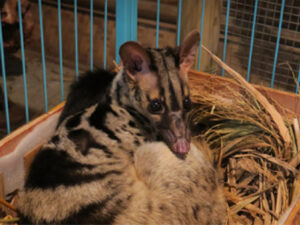 WHAT SVW HAS BEEN DOING TO SAVE THE OWSTON'S CIVET?
About CPCP Carnivore & Pangolins Conservation Program
in Cuc Phuong National Park
that had laid the foundation for SVW
The only professional centre for Owston's successful in rehabilitation, breeding and release since 1995
14 confiscated Owston's civets rescued and rehabilitated
66 successfully bred for conservation
Managed the entire captive population in Vietnam and internationally to minimize the risk of disease outbreak
THE OWSTON'S CIVET STRATEGY 2019 - 2029
In early November, two Owston's Civets were rescued from the illegal wildlife trade by SVW. These beautiful creatures were being illegally sold as pets on Facebook. You are now taking care of them as a part of our recovery programme for this globally threatened species.
With only a monthly $50, your symbolic adoption supports SVW rehabilitation efforts for Lucik and other rescued Owston's Civet