PAYING VOLUNTEER PROGRAM
Get "hands on" in conservation and work with some of the rarest species in the world.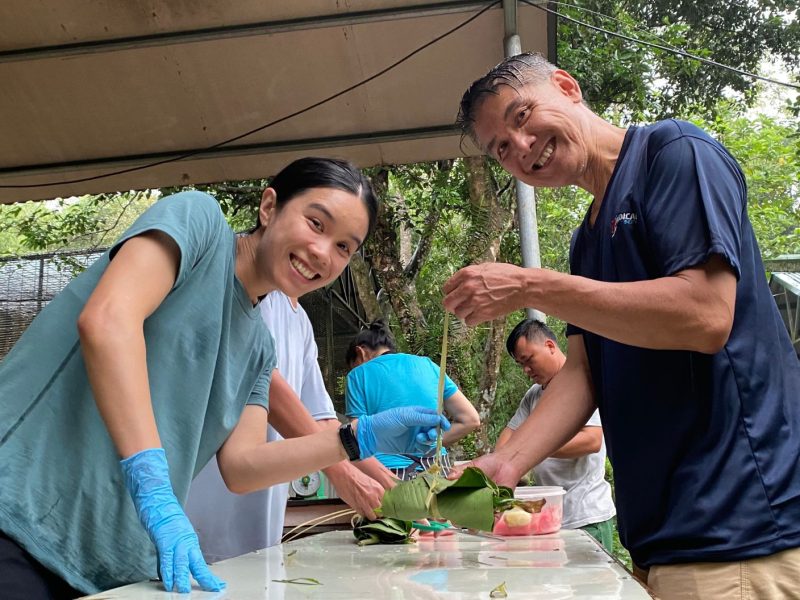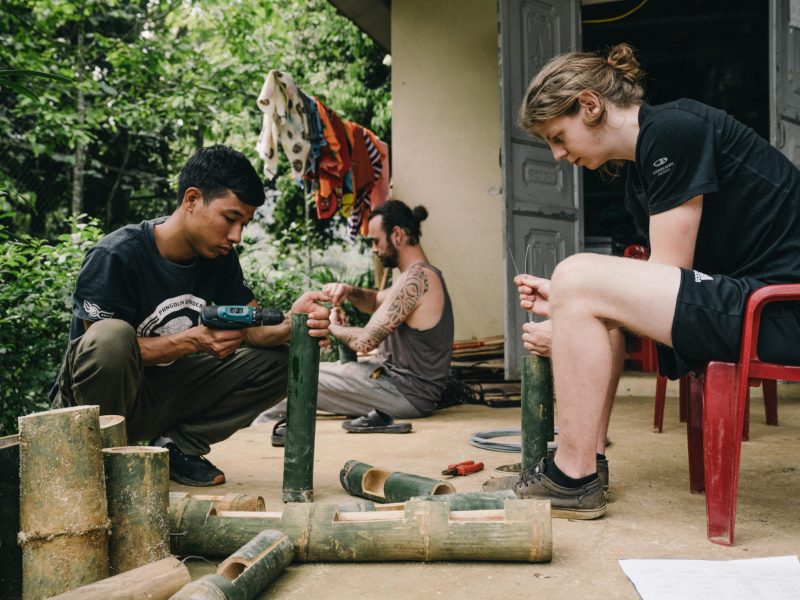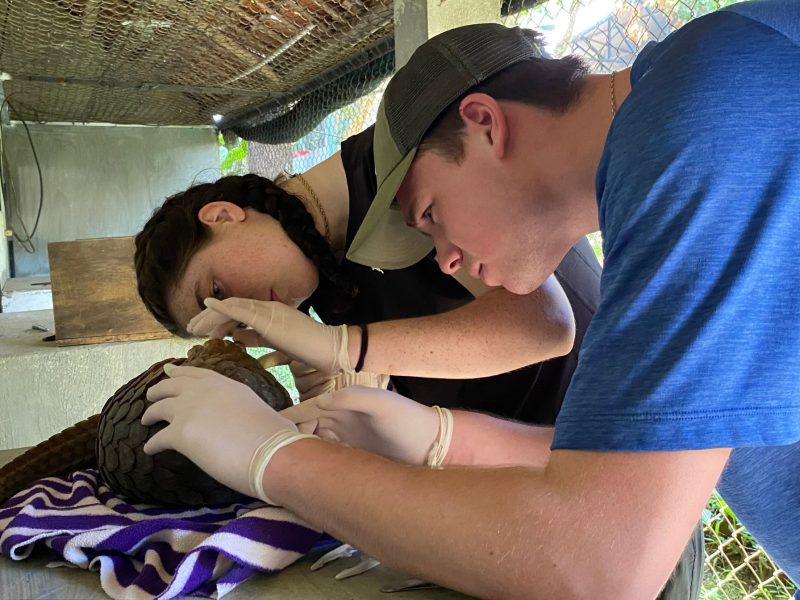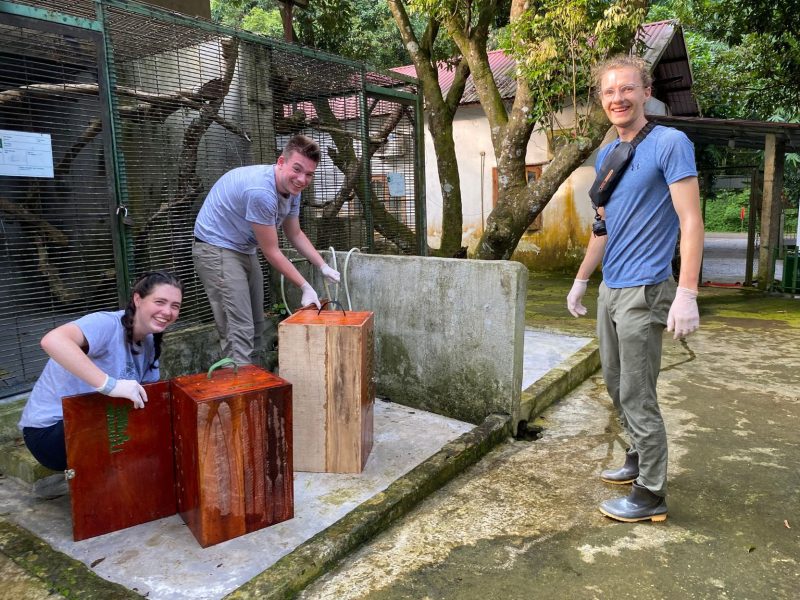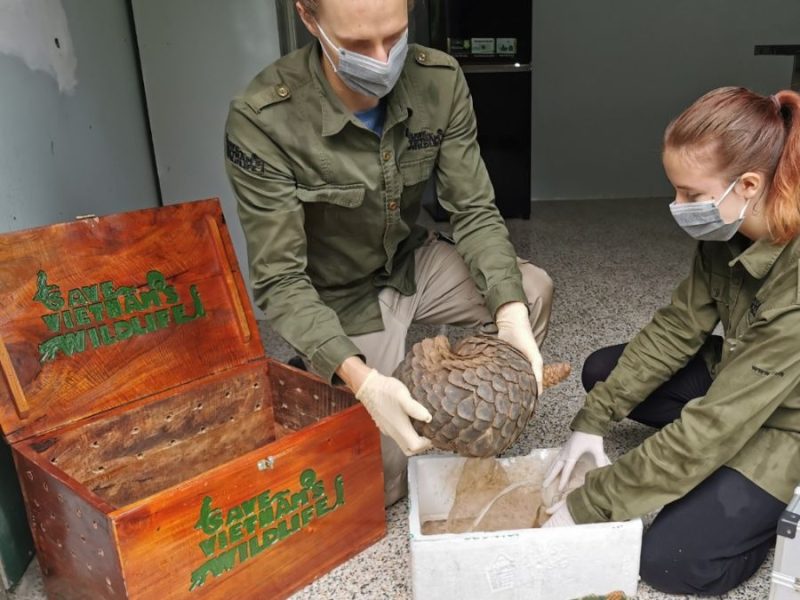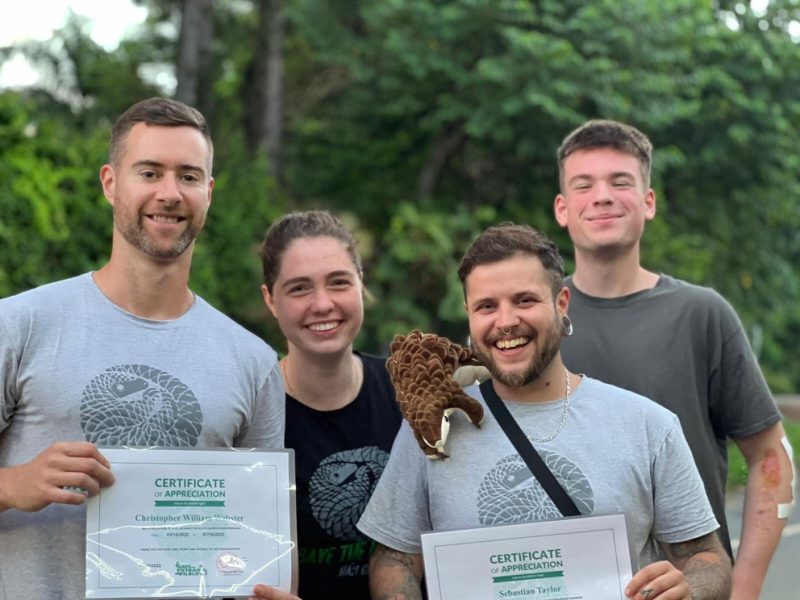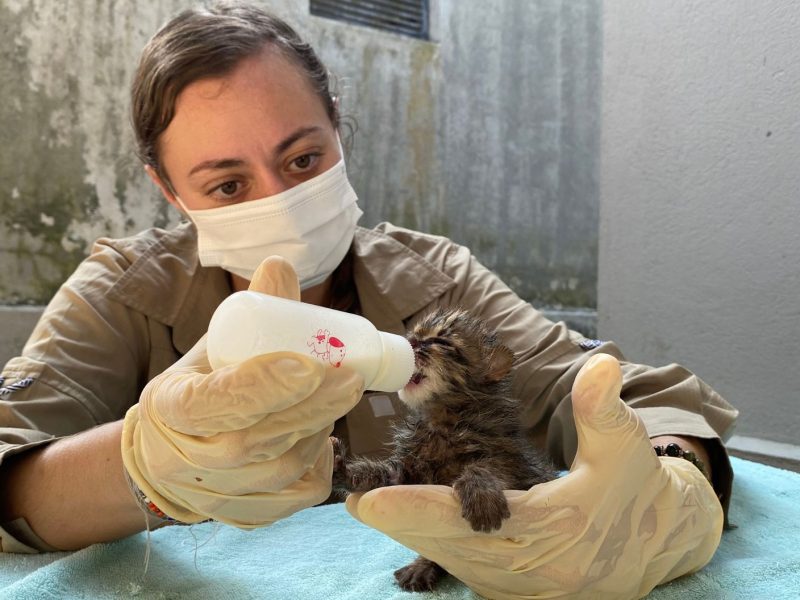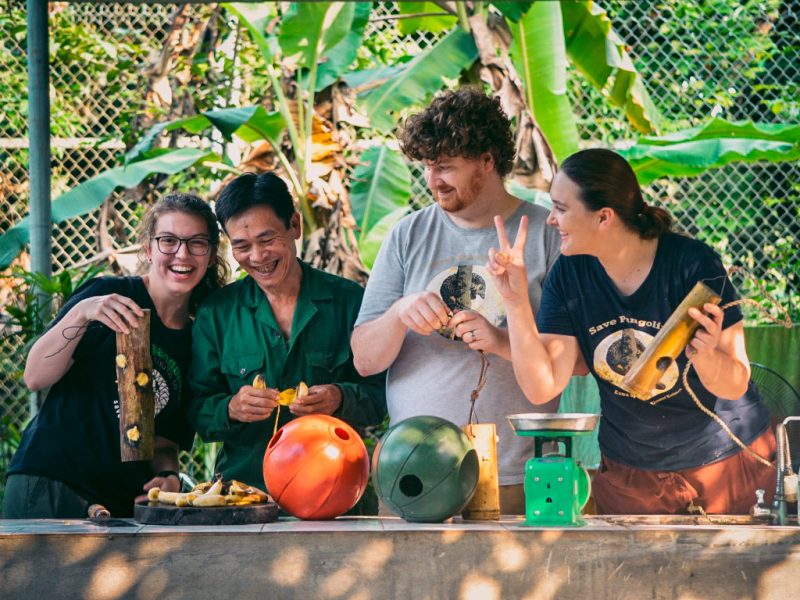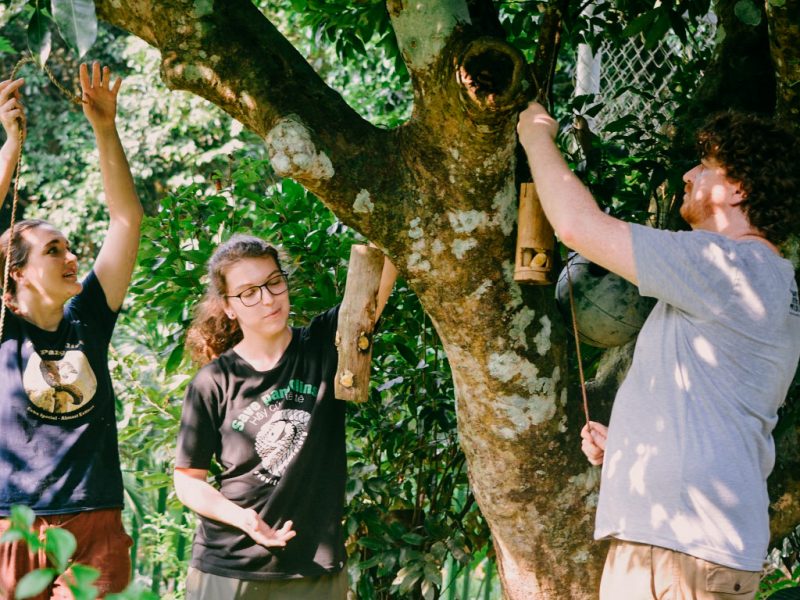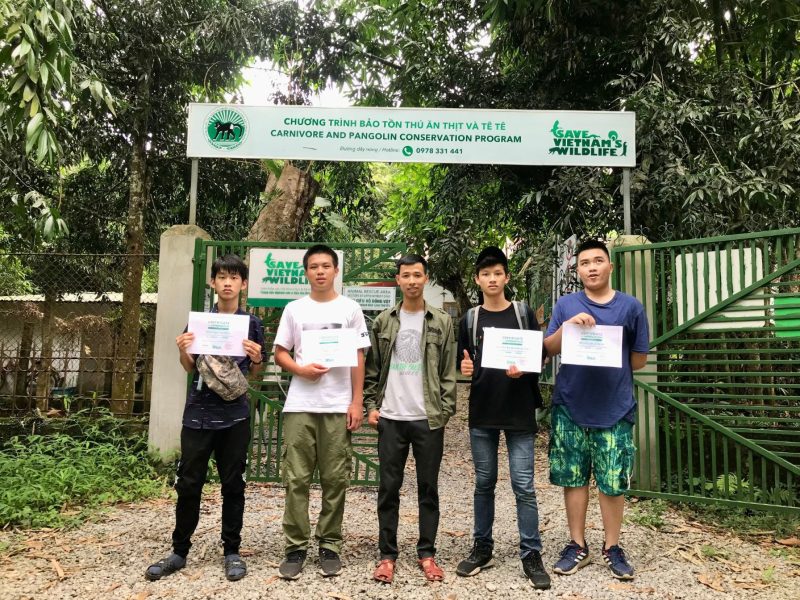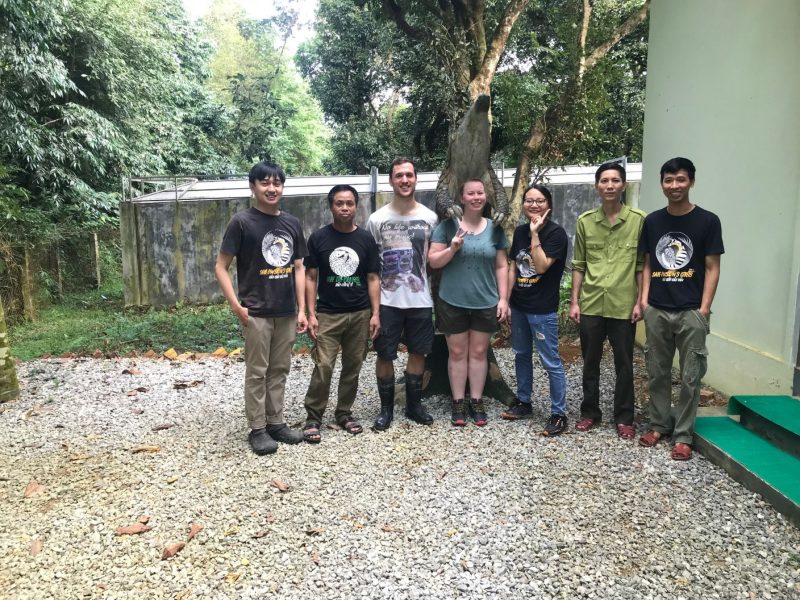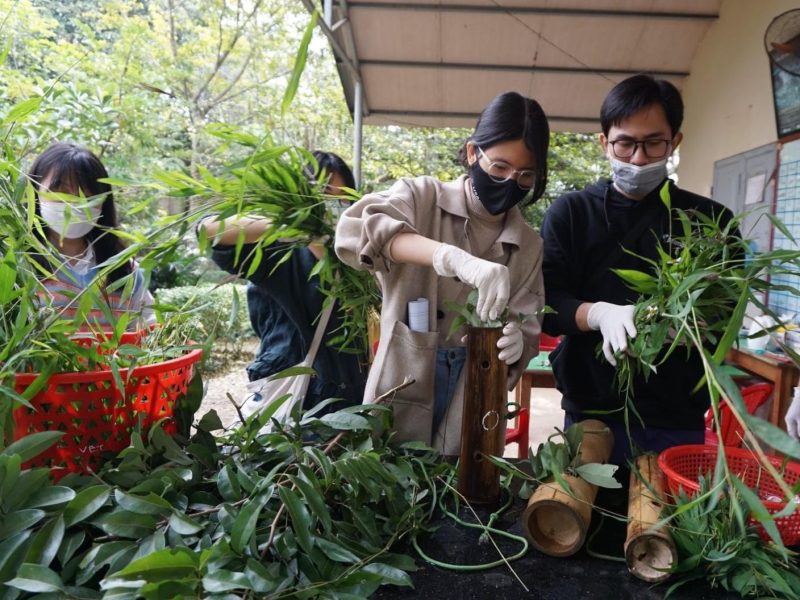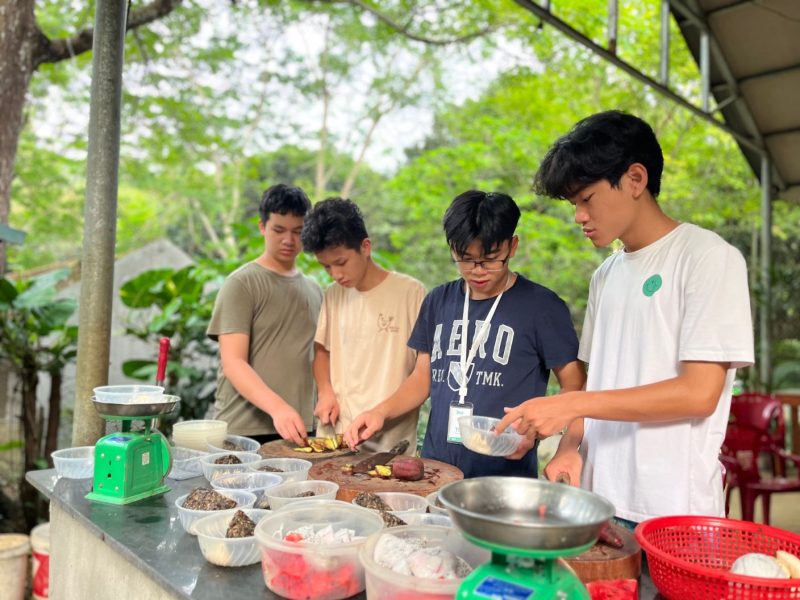 Play a part in the rescue and rehabilitation of confiscated carnivores and pangolins from the illegal hunting and wildlife trade. You will:
Our volunteer program offers an intimate experience (we only take a few volunteers at time) for those who want to get their hands on real conservation work. At Save Vietnam's Wildlife you will play a part in the rescue and rehabilitation of confiscated pangolins, binturongs, leopard cats and several species of palm civets.
Tuberculosis (TB) test
* Negative within the last year
Rabies
* Series of three
* Titer check if vaccinated in the last 2 years
 Measles-Mups-Rubella (MMR)
Hepatitis A
Hepatitis B
Tetanus
All volunteers are required to pay for their time here.
The money covers your accommodation and food costs. All meals will be covered at a local restaurants.You will have a room to yourself at Cuc Phuong National Park.
Any money left over from your stay is used for materials for enclosure upgrades, food for the animals and materials for the captive program.
We ensure that all volunteer donations go directly back into the wellbeing of the rescued animals.
GET YOURSELF INVOLVED IN OUR PROGRAM TODAY
To ensure our rescued animals' welfare and improve your volunteer experience, 
we only accept a very few volunteers at a time. 
PAYING VOLUNTEER
APPLICATION
Stories of our volunteers
To have been a part of the Save Vietnam's Wildlife team, even if only for a month, has been one of the most enriching and energizing experiences of my life. On a physical level, working with a suite of new species such as owston's civets and pangolins was hugely satisfying as I came to learn their eccentric and enchanting natures. But if there was one key thing I took back with me, it was hope. As we worked late into the night offloading and health checking yet another load of pangolins confiscated from the trade, the scale of the situation can seem bleak. But the devotion, the care and the never give-up, always improve of the team at SVW was a phenomenal light in a dark place – to witness it, to be a part of it, is a feeling I hope many more can experience in their lives,
My time at Save Vietnam's Wildlife was really fulfilling and interesting. Cleaning enclosures and preparing food for the animals was hard work at times but it also gave me the opportunity to see animals close-up, and learn about how they are cared for in captivity. I was also lucky enough to be allowed to watch some animal health checks and assist with a couple of rescue operations and a release. Volunteering with SVW will give you a great insight into a range of on-ground conservation issues, all whilst working with a friendly, fun and supportive team and getting to experience Vietnamese village life. I'd definitely recommend volunteering here.
At the beginning of October, SVW rescued a baby pangolin from the South of Vietnam.…
My name is Frederik. I am 18 years old and a professional long-term volunteer at…
SWV's latest release trip took place on 14 January 2023. In collaboration with Cuc Phuong…
PROFESSIONAL VOLUNTEER PROGRAM
Get "hands on" in conservation and work with some of the rarest species in the world.
Our professional volunteer program is for skilled professionals who can help us implement specific projects.
Professional volunteers are waived the normal volunteer costs and pay only for their food and accommodation (which in Vietnam is low).
We offer 
limited opportunities
for professional volunteers to come and help us out at SWV. Please see opportunities below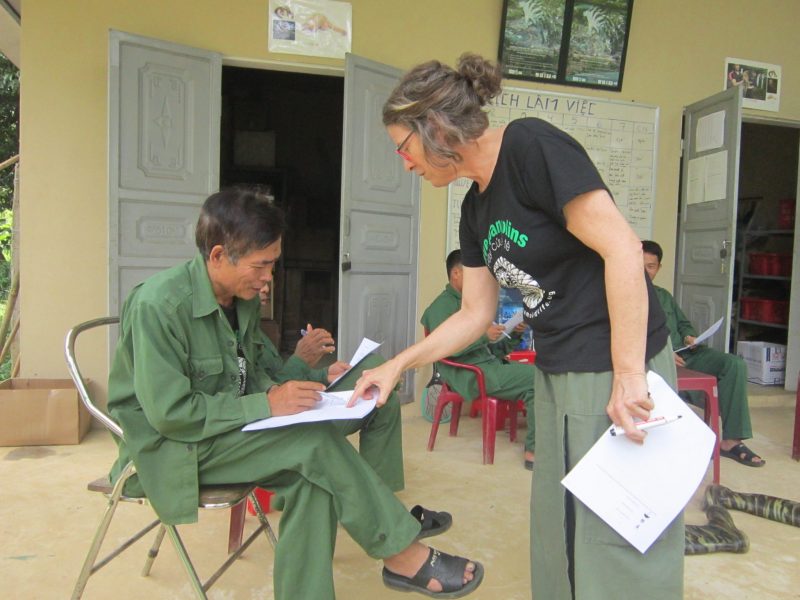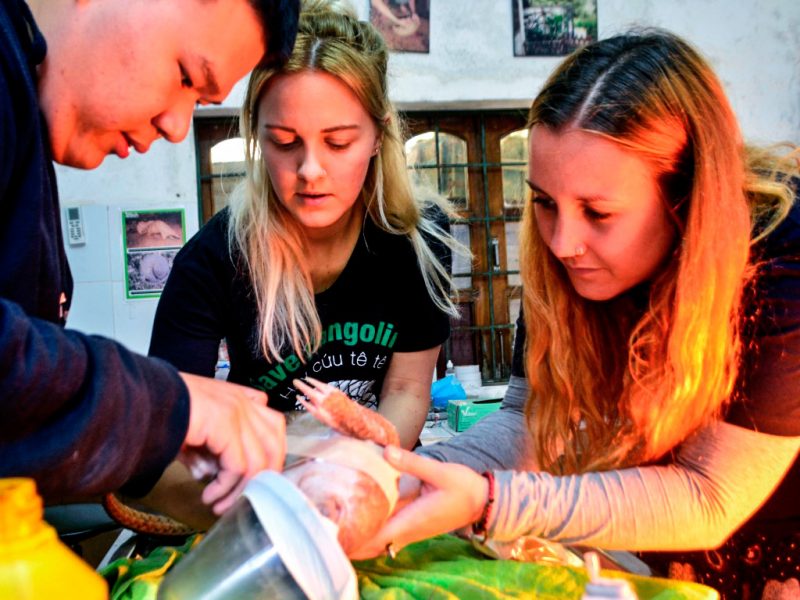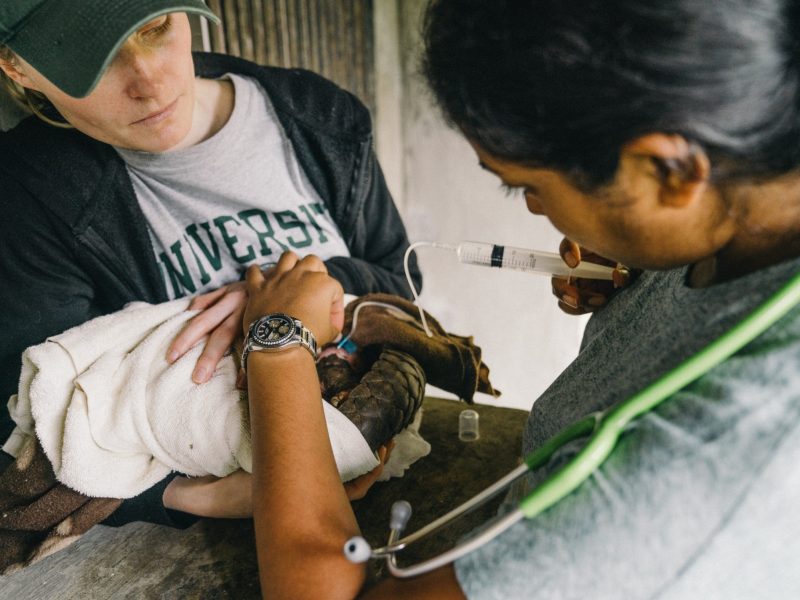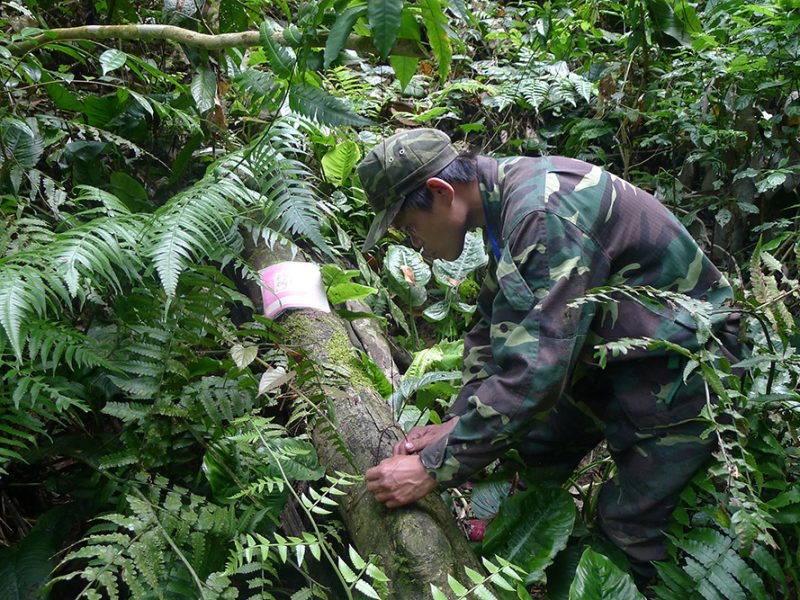 It seems we can't find what you're looking for.
Frequently Asked Questions
During your time volunteering at our organisation, there is plenty to do and our staff can help organize activities, including providing transport and paying for entry:
– Cuc Phuong National Park
– Endangered Primate Rescue Centre (EPRC) is right next door. Here you'll get to see a range of primates including the critically endangered Cat Ba Langur and Delacour Langur.
– Turtle Conservation Centre (TCC) is just across the road. It houses a wide range of Asian species (almost 1000 turtles of over 20 species).
From Cuc Phuong National Park, you can easily take a trip to Van Long Nature Reserve where you can see Delacour Langurs in the wild, to Bai Dinh Pagoda, the largest Pagoda in Southeast Asia, or to Tam Coc, Ngoc Son and Pu Luong Nature Reserves.
In addition, about 8km from SVW you can have a trip to BEAR SANCTUARY Ninh Binh where is not only a new home to bears rescued from bile farming and the illegal wildlife trade in Vietnam, but an unforgettable experience for learning and exploring in a natural setting.
Our centre is situated in Cuc Phuong National Park in the karst mountains of Ninh Binh province about 120 km south of Hanoi. It takes about 2 – 3 hours to get here from Hanoi and costs about US$ 5 – 75 depending on your choice of transportation (Bus: from US$ 5, Taxi US$ 65-75).
We can help you book a taxi to pick you up from the airport or your hotel in Hanoi. A one-way taxi costs approximately US$65-75.
SVW can be reached by public bus 'Phu Duyen' from Giap Bat bus station in Hanoi to Cuc Phuong at 3:15pm. Buses depart from Cuc Phuong to Hanoi at 5:30am, 9:00am and 12:30pm. A one-way trip costs 100.000 VND to 150,000 VND, depending on the bus. Contact of the bus : + 84 988 118 215
SVW can also be reached by Limousine bus Quang Anh (Tel: 1900-1985). It costs about 400,000 VND from the airport to Cuc Phuong and costs 200,000 VND from Center of Hanoi. However, this bus needs to be booked in advance so if you want to take this bus, please tell us, we will help you to book.
Daily working hours are from 7:30 AM to 11:30 AM and 1:00 PM to 5:00 PM. The volunteers are required to work five days per week (from Monday to Friday) and enjoy their free time to explore other places. Working on weekends are optional and needed to be organized with our staff.
We also offer night shift from 6:00 PM to 8:30 PM for the ones who want to help feeding animals or observe their activities (our animals are nocturnal).
Enclosure maintenance and cleaning. This includes assisting the keepers in general husbandry activities such as raking, maintaining gardens, keeping paths and gardens free of leaves and rubbish, painting enclosures and external walls when needed.
Collecting and preparing animals diets
Making environmental enrichment
Monitoring animal behaviour and success of enrichment
As a wild animal rescue can happen all the time, so it is hard to predict what opportunities may arise.
– 16 years of age or older
– current on your tetanus vaccination
– physically fit
– minimum commitment of 1 week
– ability to speak basic English
– good sense of humor
The fee covers your accommodation in Cuc Phuong National Park, three meals per day, rental phone and bike, WiFi, SVW t-shirts and volunteer program support costs. Any money left over from your stay goes directly back into the well being of the rescued animals and is used for materials for enclosure upgrades, food and enrichment for the animals.
All prices in are in US dollars and are per person per week.
1 – 2 weeks: $400/week
3 – 6 weeks: $350/week
more than 7 weeks: $300/week
As you will spend a significant amount of time working with wild animals, we highly recommend you to be vaccinated against tetanus.