THE ASIAN SMALL-CLAWED OTTER
Fishcake was brought to us on 25th January 2019. When she arrived she was still a baby and the vet needed to feed her with milk. When rescued otters arrive at SVW they are given a health check and then checked and weighed every day. 
We closely monitor how they are eating and absorbing food. We can also see if they have any other health problems.
Fishcake was then raised by SVW vets and keepers and changed to a fish diet after 2 months.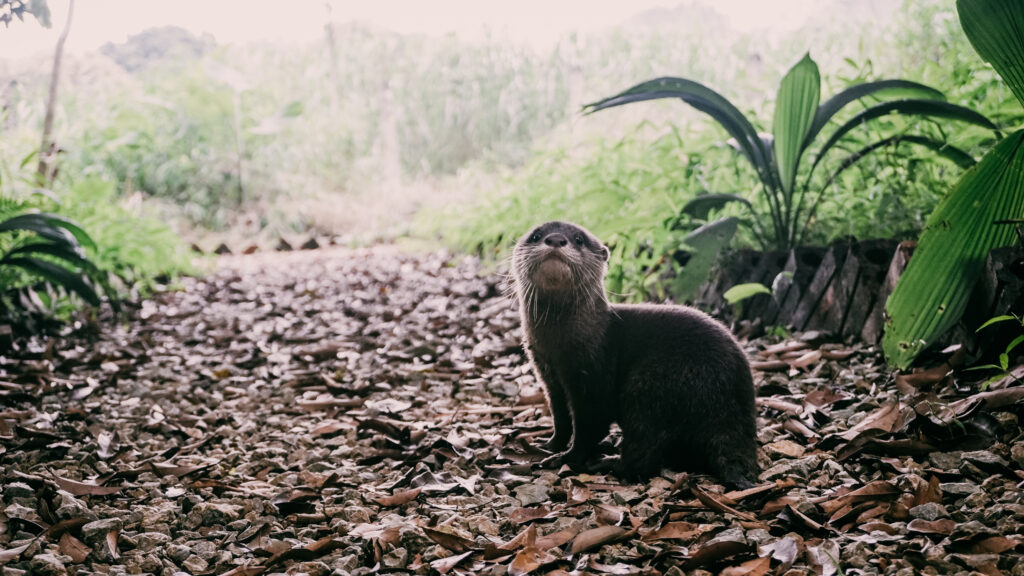 WITH ONLY A MONTHLY $50, YOUR SYMBOLIC ADOPTION SUPPORTS SVW REHABILITATION EFFORTS FOR FISHCAKE AND OTHER RESCUED OTTERS
Releasing rescued otters doesn't happen overnight,
 and unfortunately our educational animals aren't ever going to be released due to the injuries they have suffered as victims of the illegal wildlife trade. With your symbolic adoption, you will support us to provide excellent care for not only Fishcake and permanent residents at our place, but also other rescued otters in quarantine waiting to be released.
 This can include:
YOU'LL GET AN ADOPTION PACKAGE
& LOTS OF LOVE FROM FISHCAKE
YOU WILL RECEIVE THE PACKAGE SENT DIRECTLY TO YOUR EMAIL OR THE PERSON'S EMAIL YOU DEDICATE THIS ADOPTION TO, WITHIN 1-3 WORKING DAYS.