The world's most trafficked mammal 
Pangolins are the only mammals in the world covered in scales. 
Pangolin are active and feed at night. 
They have the ability to curl up into a ball to protect themselves from large predators. This animal has no teeth, but uses a long and sticky tongue to eat ants and termites – their favorite food in the wild.
Pangolins can consume up to 200,000 ants per day!
Mother pangolins breast feed and keep their young close. Mother pangolins carry pups safely on their tails when they venture out at night to hunt for ants and termites.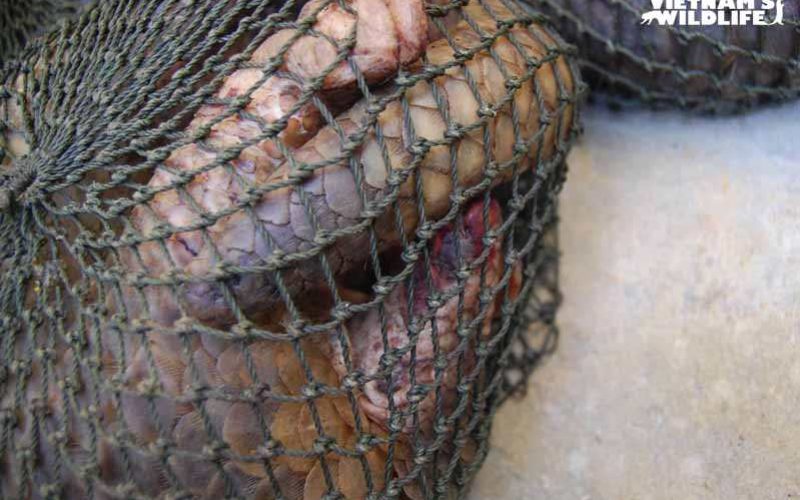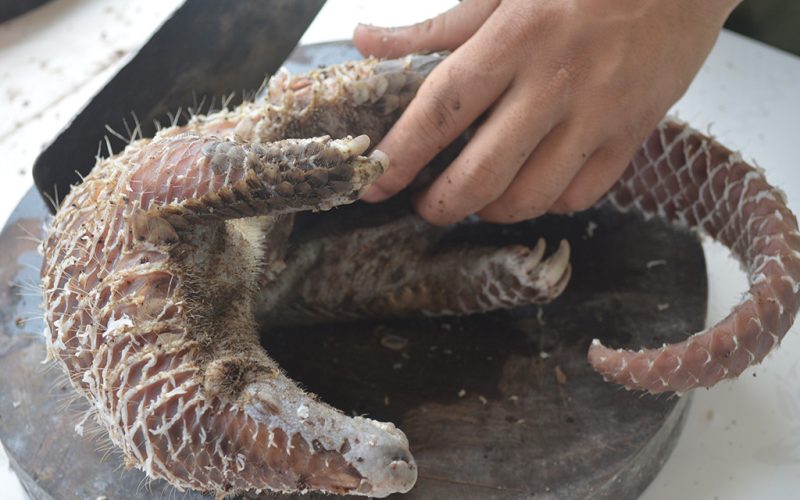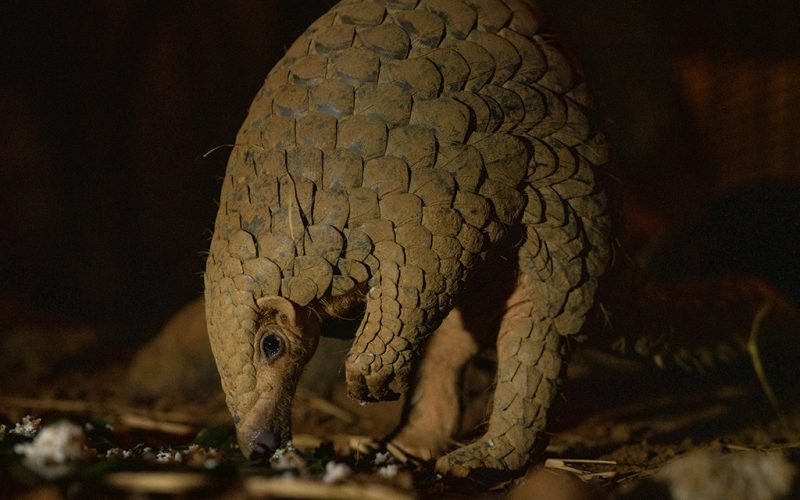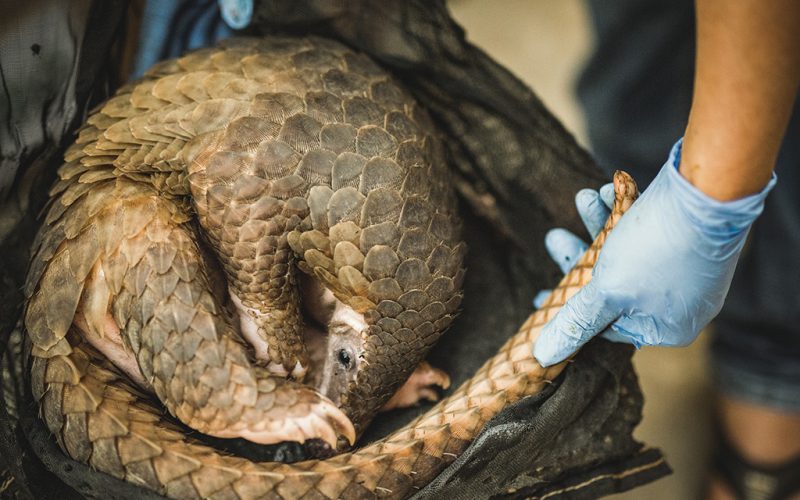 2 pangolin species in Vietnam
Worldwide, there are eight pangolin species: four species in Asia and four species in Africa.
Vietnam is home to 2 species of pangolins, Sunda Pangolin & Chinese Pangolin, both of which are facing serious threat of extinction.
Both pangolin species in Vietnam, the Sunda Pangolin and the Chinese Pangolin, are listed as Critically Endangered in the IUCN Redlist. Globally, there are 6 other species of pangolins, all of which are threatened.
The biggest threat to pangolins is over-exploitation to supply domestic and international trade, where tens of thousands of pangolins are trafficked annually. Pangolin scales are a popular ingredient of tradition Chinese medicine, so they are frequently sought after and hunted for this purpose.

THE FUTURE DOESN'T LOOK BRIGHT FOR THE PANGOLINS!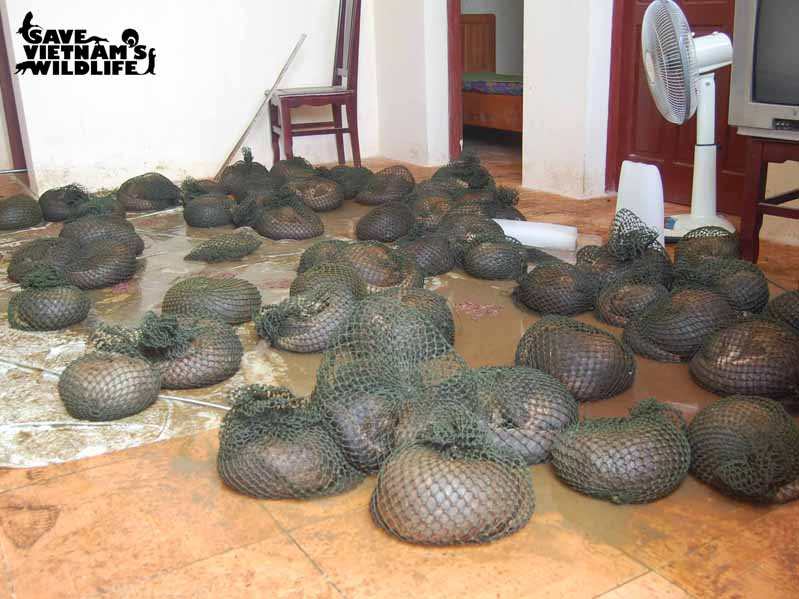 Pangolins are the most illegally trafficked mammal in the world.
Every year, approximately 100.000 individual pangolins are poached from the wild to supply illegal domestic and international trade, primarily in their scales, which are used for traditional medicine, and meat, which is considered a delicacy.
Because of this, pangolins could disappear before most of the world has even heard of them.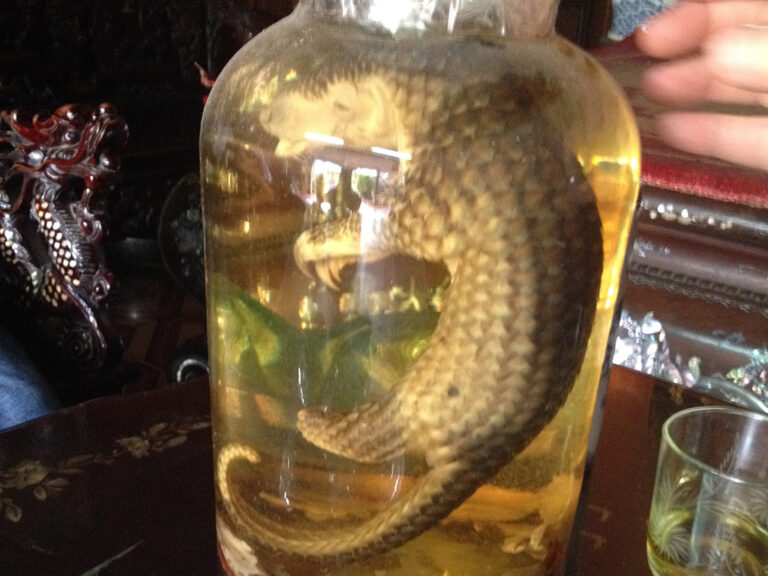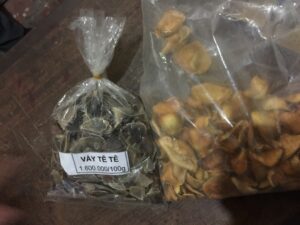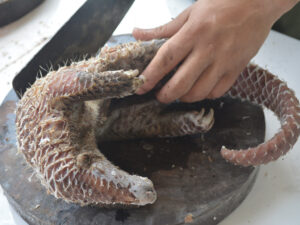 WHAT SVW HAS BEEN DOING TO SAVE THE PANGOLIN
SVW is conducting a holistic approach to save this incredible creature.
*Statistics from 2014 to June 2022
RELEASED BACK TO THE WILD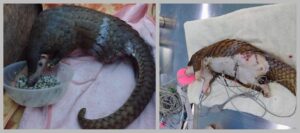 Rolly was poached by a snares trap, transported to a van with five other pangolins, and stuffed inside a box. She was rescued and brought to the Pu Mat Rescue Center for treatment in late August 2020. Her health gradually improved, but her leg did not. The vet took her to Cuc Phuong to amputate the hind leg. They discovered she was pregnant during an examination of the incision and an ultrasound. Chie was born four months later, on the third day of 2021.
In June 2021, Rolly and her baby were transferred to the semi-wild area for training and assessment of being released back into the wild. That's when we knew she had difficulties moving and climbing in search of food. She couldn't be released back to the wild with her daughter in Feb 2022. Our animal keepers often call her Chie's mother. She is very shy and loves sleeping on straw mattress.
With only a monthly $50, your symbolic adoption supports SVW rehabilitation efforts for Rolly and other rescued pangolins