WE ARE A
TEAM WHO FIGHT FOR WILDLIFE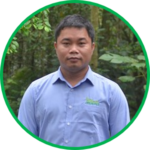 NGUYEN VAN THAI
Thai founded Save Vietnam's Wildlife in 2014 after nearly a decade fighting for wildlife conservation in Vietnam.
In 2005 he joined the Asian Pangolin Conservation Program based in Cuc Phuong National Park: first as volunteer and then as program coordinator. After success in rescuing and rehabilitating pangolins, Thai was then responsible for all activities related to the captive management of carnivores and pangolins as the captive manager at CPCP. Thai has carried out many research projects both in captivity and in the wild, resulting in him co-authoring many published papers in international scientific journals.
He was chosen as one of 40 wildlife heroes in the Wildlife Heroes book, published in the United States in 2012 and in 2016 he was awarded the prestigious Future for Nature Award.
He is also Captive Ecology Vice-Chair of the IUCN SSC Pangolin Specialist Group. Thai's success has stemmed from his devotion to threatened species backed by solid scientific research.
Thai has a Master of Science (Environmental Science) and Graduate Diploma in Environmental Management and Development from the Australian National University, and a Graduate Certificate in Durrell Endangered Species Management from the University of Kent and Durrell Wildlife Conservation Trust.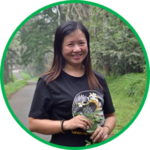 NGUYEN NGOC LAN
I am a Lawyer and graduated Master on Human right in Law faculty, Viet Nam National University, Ha Noi, and now continuing studying PhD on Human rights with scholarship of Australia. I. was involved in lobbying for making changes to some Labor law and Civil Code. I worked in a law company providing counseling and advice on economic law, family law, land conflict... and counseling for business on insurance for employees, labor contract, resolve conflicts among workers, between workers and employers… I had opportunity to exchange studied in Montana University and was one of 75 young leadership had official meeting with Barack Obama in Washington, US and exchange experience with EU parliament in Belgium in 2015 and 2016.
I now have more than 16 year experience working at local and international NGOs, business, organizing, writing training materials and delivering workshops in advocacy (policy advocacy; public advocacy); Gender equality, leadership, teamwwork. I also have experience in evaluation, as project evaluation, Organization evaluation; developing project evaluation … support/ advisor for CSO, CBO, state agencies on legislation and re-structure for sustainable development. 
I have more than 10 years' experience working as Leadership, likes Deputy Director of Local NGO, and National management for the Mekong region program, responsible for Human development, Organization development, project management and working with government agencies from 2011 to 2020.
From June 2020 to present, I am working Deputy Director of Safe Vietnam's wildlife, responsible for activities related to law, advocacy including project development, project implementation, reviewing legal policies in Vietnam and consulting human development and Leadership; Giving advice to Anti-poaching team and SVW's partners about issues related to law; working as a consultant and representative of SVW to solve issues related to legal processing of Anti-poaching team and SVW's partners.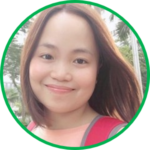 NGUYEN THI DUNG
Dung graduated from the Faculty of Information and Technology at Hanoi University and the English Language Faculty with a distinctive reward (2020), Hanoi National University. Holding two bachelor's degrees from two top universities in Hanoi and being recognized for agility, intelligence and dedication at work, Dung used to have a dream job with extremely attractive salaries in Hanoi. However, in 2019, she left the city to chase her childhood dream to live around the forest and conserve wild animals. Dung started out as a volunteer coordinator, and then as a communications officer. In early of 2021, Dung was offered the Assistant Director of SVW.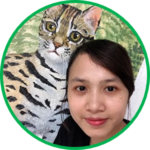 VU THI KIM ANH
Kim Anh holds a bachelor's degree in Banking and Finance from the University of Sunderland,UK in 2013. She is careful and eager to learn new things. Before joining SVW, she has almost 2-year-experience working in Accounting and HR Management for the private sector. With her knowledge and practical experience and the love of animals, she joined the team to contribute her effort to wildlife conservation.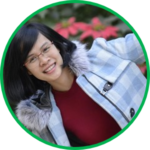 DUONG THI UT
Ut has four years of experience in many international business projects as a translator, interpreter, and administrator. She joined our team in January 2016 as an Administrator Officer. Ut has two bachelor degrees of English for Science and Technology from Foreign Languages College and Business Administration from Economics and Management College, Hanoi University of Science and Technology. Ut is happy to use her many skills to contribute to wildlife conservation in Vietnam.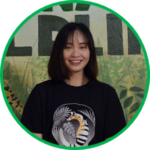 TRAN THI THANH HOA
Graduated Bachelor in Environmental Science from Hanoi University of Sciences.  Hoa is aware about the importance of the ecology system and really concerns about sustainable development.
Joining SVW is a memorable experience, she has a chance to work with colleagues who have the same passion and learn more knowledge about the environment and animals.  She hopes that she can contribute to the efforts of environmental protection.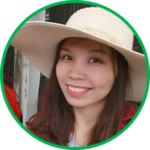 NGUYEN THI NHAM
Graduated from University of Language & International study in Hanoi, Nham has three years of experience in tourism. During working as tour operator, she was also responsible for translating documents, controlling budgets and managing office staffs. Especially, she has not only concern to the nature, the environment but also the threats of them that human is facing.  Nham believes strongly that each individual will play an important role in the Earth's protection and she hope to contribute her ability to wildlife conservation with Save Vietnam's Wildlife.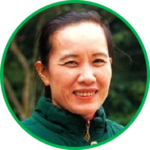 DINH THI NHUNG
Nhung has lived and worked in a small Cuc Phuong village of Ninh Binh for many years. Having a passion for cooking and experience of cleaning and logistic helps Nhung to get the opportunity to work at SVW as a caretaker and logistics. She always hopes to work with at SVW for a long time and contribute to wildlife conservation in Vietnam.
ĐINH CONG THUC
Thuc has been behind the wheels for years, driving tourist buses from Vietnam to Laos. On the road, he witnessed many illegal wildlife trade and wished to do something to help. Joined SVW from November 2017, Thuc is our main driver for the educational program for children as well as animal rescue and release trips.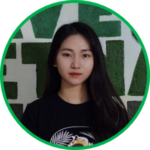 LE TUYET CHINH
Chinh was born and grew up near Cuc Phuong National Park. As a child, she regularly participated in conservation awareness-raising activities which were organized by Cuc Phuong National Park and the rescue centres.
Chinh is aware of the threats imposed on wild populations by human. She joined forces with SVW in 2020 as an accountant. She always hopes to contribute her ability to wildlife conservation with Save Vietnam's
Wildlife.
CPCP - Rescue Center in Cuc Phuong National Park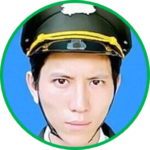 HOANG VAN THAI
My name is Hoang Van Thai, I am currently coordinating the Pangolin and Small Carnivore Program in Cuc Phuong National Park. I love the forest; I love nature. Especially, I love wildlife, I am very happy to see them free in nature
I hope that my work is not only about myself but also that inspires people to love, cherish and preserve nature.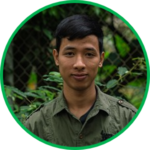 TRAN VAN TRUONG
Truong is a local man living in Cuc Phuong National Park's neighborhood and has a big heart for wildlife. Graduated with a Forest industry degree, he was looking for a chance to work with animals and nature and found us. Starting to work as SVW's head keeper since April 2017, Truong wishes to be a part of our conservation efforts in Vietnam.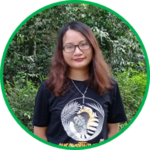 LE THI HONG NHUNG
A veterinarian of Save Vietnam's Wildlife, graduated in 2014 from the Veterinary Medicine department at Vietnam National University of Agriculture. After graduating, she worked as a veterinarian in a veterinary clinic for small animals in Hanoi. During her time there, she had the opportunity to learn and cooperate with experienced foreign veterinarians. Her interests include Internal Medicine Management and Surgery. With enthusiasm and experience in the veterinary field, Nhung has been with Save Vietnam's Wildlife since 2019 with the desire to contribute to the rescue and conservation of wildlife, especially pangolin and small carnivores. Alongside her wildlife conservation work, her love for animals also leads her to take care of domestic dogs and cats in her own neighborhood!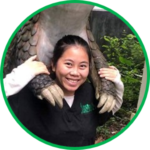 NGUYEN THI THU THUY
Update soon!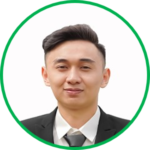 BUI VAN THU
As part of the Muong local ethnic community, Thu grew up aware of the threats imposed on wild populations by humans. Understanding the declining condition of his natural surroundings Thu decided he wanted to do something about it. Thu joined forces with CPCP in 2005 and is a dedicated hard worker, helping to change the future for Vietnam's Wildlife.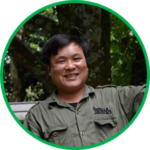 DINH VAN TUAN
Tuan has been working at CPCP/SVW since the beginning of 2015. Before that, he was a wildlife keeper at CPCP from 2008-2013. Being a part of local ethnic community, Tuan understands deeply about the nature and animals in Cuc Phuong. With his love, knowledge and enthusiasm for saving wildlife, Tuan is a conscientious contributor for CPCP activities and conservation works.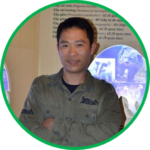 DINH VAN QUYEN
In 2007 CPCP was fortunate to have Quyen decide to team up with them. Quyen is an enthusiastic, passionate guy who believes in what CPCP is working hard to achieve. Quyen appreciates just what an amazing opportunity it is to be working with such rare species and it is encouraging to see the next generation choose a career benefitting the future of Vietnam's wildlife.
Rescue Center in Pu Mat National Park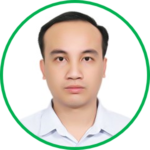 NGUYEN SY QUOC
Update soon!
DANG THANH TUAN
Update soon!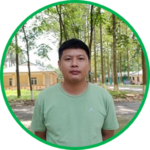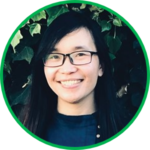 HO THI KIM LAN
Education Outreach Manager
HO THI KIM LAN
Lan has joined Save Vietnam's Wildlife (SVW) as the manager of the Education Outreach and Communication Department of SVW since its establishment. From August 2021, Lan is no longer managing SVW's Communication Units. Instead, she focuses on the development and communication of SVW's Education Outreach programs to ensure that the programs are scientific-based, evidence-based, collective, sustainable, and resonate with other conservation efforts.
Over 11 years working in wildlife conservation, Lan has come to realise the interrelations between the field of Wildlife Conservation and Sustainable Development. Therefore, at SVW, Lan leads the team to develop and implement numerous conservation programs: not only education outreach, building capacity, social research, demand reduction, but also community-based programs in conservation hotspots.
Lan holds a Bachelor of Science Degree from the Department of Ecology and Evolutionary Biology, Biology Faculty, Ho Chi Minh University of Science, Vietnam National University in 2010. In 2020, Lan completed her Master Program of International Development at the Royal Melbourne Institute of Technology in Australia and returned to Vietnam to continue her conservation career with Save Vietnam's Wildlife.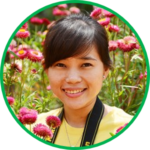 LE THI KIM NGAN
Education Outreach Coordinator
LE THI KIM NGAN
Le Ngan graduated with a major in Ecology and Evolutionary Biology, the Faculty of Biology, the University of Natural Science in Ho Chi Minh City. She has joined Save Vietnam's Wildlife (SVW) as an Education Outreach Senior Officer since 2018. Before that, she was Wildlife Education Assistant at Wildlife At Risk (WAR) and Education - Communication Coordinator at Gaia Nature Conservation.
Ngan has come to believe that conservation education is a sustainable solution to protect nature and is closely related to the development of human society. From 2010 to the present, Ngan has been working with leading industry experts, coordinating as well as directly implementing programs that are diverse in forms, approaches, and audiences. She became one of the few conservation educators with diverse practical experience and skills. She multi-tasks from developing and designing educational materials, to coordinating and directly implementing educational programs in schools, nature experience programs in National Parks, raising awareness for local people in the buffer zones of key protected areas, along with building capacity and training courses about environmental education, communication events, and demand reduction.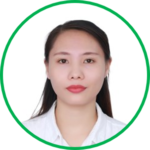 TRAN THI YEN
Community Program Officer
TRAN THI YEN
Yen got her Bachelor Degree in Rural Development from \Vietnam National University of Agriculture. With extensive surveying experience on many target groups gained from a number of social research projects, in 2018, Yen joined SVW as a research assistant of social research on hunting and consumption of wildlife products. The research findings have contributed to the development and implementation of education and outreach programs for local communities and students living in the buffer zone of Pu Mat National Park.
In 2019, Yen took on the role of Head Keeper at Pu Mat Rescue Center. The work has strengthened her love, compassion and stronger commitment to protect Vietnam's wildlife. Witnessing the sufferings of wild animals while rescuing and taking care of them has helped Yen to understand more about the importance of education and public awareness to reduce the needs of consuming wildlife, thereby contributing to preventing illegal hunting and trafficking of wild animals. This motivates Yen to officially become an Education Outreach Officer, focusing on Community Program at SVW in 2021. Yen hopes her wonderful experiences and tireless efforts will contribute to the protection of wild animals in Vietnam.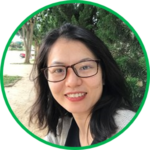 T. T. THUY HANG
Demand Reduction Coordinator
TRAN THI THUY HANG
Hang was born and raised in the land of Nghe An, which is known to be one of the most biologically diverse places in Vietnam, with the Western Nghe An Biosphere Reserve, but also a hot spot for illegal hunting, trading, storing, transporting and using wildlife. Being aware of this, Hang desires to contribute to improving people's awareness toward wildlife conservation and promoting people's actions to join hands to protect wild animals.
Hang has comprehensive experiences and understandings of the government working system and the local cultures. She was also a social researcher of different projects and organisations such as Mekong Development Research Institute (2016), the Viet Nam Provincial Governance and Public Administration Performance Index (PAPI 2016 - 2017), Erahouse, Educational Farm System (2016 -2020). Especially since working at Save Vietnam's Wildlife in early 2020, Hang joined multiple social researches as an investigator to survey illegal wildlife farms in Lam Dong and Dak Lak provinces. After that, she became the coordinator of demand reduction projects of SVW. She is responsible for assisting consultants to design background research, implementing surveys, developing campaign interventions, working with governmental agencies, coordinating, and monitoring the projects.
Hang graduated from Hanoi University of Science, Vietnam National University, 2012 -2016.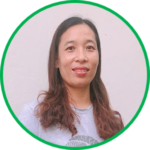 D. T. THU HUONG
Education Outreach Officer
DINH THI THU HUONG
Huong has 18 years of experience working in nature conservation. Before joining Save Vietnam's Wildlife (SVW), Huong worked as a conservation educator at the Education for Nature Vietnam, which is Vietnam's first local NGO, and an eco-tour guide at Cuc Phuong National Park, which is the oldest national park of Vietnam.
Born and raised near the forest, nature and wildlife have become an inseparable part of Huong's life since her childhood. With her, life is only comfortable and happy when she returns to nature and sees wild animals. Huong desires to contribute her passion, capability, professions, and efforts to protecting the forest and its inhabitants. This aspiration motivated her to return to her homeland after graduating and become a wildlife educator to raise awareness and inspire local communities to take informed actions to save the precious wildlife. Huong joins SVW to continue to fight for wildlife and contributes to the sustainable development of SVW.
Huong held a Bachelor of Tourism from Hanoi University of Social Sciences and Humanities since 2003.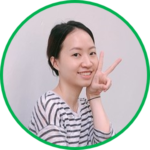 HOANG THANH TRUC
Truc graduated from Vietnam National University of Agriculture in 2019. Having an intensive love for animals, she took part in an animal rescue organization in Hanoi when she was a student. So far, this period inspired her to work in the field of animal protection.
Besides, Truc was a social investigator and technician regarding animal health and public awareness of different projects in different provinces in Northern Vietnam since 2018. Her working experience has nourished her love and passion for animal protection and inspired her to work for wildlife conservation.
Joining SVW, Truc is a member of the Demand Reduction team that focuses on raising social awareness, promoting positive attitudes as well as motivating people to deny wildlife products, therefrom contributing to the combat of illegal wildlife poaching and trafficking. She holds diverse skill sets, good English competence and cultural adaptation. She desires to contribute her capability and efforts to raise social awareness as well as promote people to protect animals and our environment.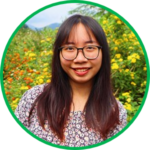 D. QUYNH TRANG
Education Outreach Officer
DANG QUYNH TRANG
Born and raised in Hanoi - the modern capital of Vietnam, Trang always has a special love for nature and animals ever since childhood, and her love slowly grew to a passion for wildlife when she watched David Attenborough's documentaries. Her journey on wildlife conservation started at Save Vietnam's Wildlife as an Education Outreach Intern when she was only a final-year student at Hanoi University of Science and Technology, majoring in English for Science and Technology. Thanks to her enthusiasm and progressive spirit, after less than six months of working and learning, Trang has officially become an Education Outreach Officer and is one of the main staff of the School program on nature and wildlife conservation for students in the buffer zone of Pu Mat National Park.
With her excellent writing skill in both Vietnamese and English, Trang aims to tell great stories to inspire and educate the community on wildlife conservation. At the same time, besides improving the knowledge on wildlife, she also aspires to develop skills that can help her with her work, such as survey design, data analysis, design, photography, etc. Trang still has a long way to go, but she hopes that she can contribute to promoting community-based conservation that benefits both wildlife and people, in order to make the world a more humane and habitable place for both animals and humans.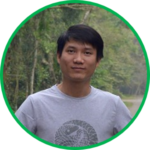 PHAM VAN THONG
Pham Van Thong (born 18 September 1986) is a Vietnamese wildlife conservationist and a wildlife researcher. He has over 10 years work for a variety of NGOs in Vietnam in order to protect the endangered wildlife such as freshwater turtle and tortoise, pangolin and small carnivore. However, Thong has well known as freshwater and tortoise specialist. At first he started working with freshwater and tortoise over 10 years to protect the ancestor animal with his first role as project coordinator of protecting the rarest turtle of the world Swinhoe's softshell turtle (Rafetus swinhoei) in Northern Vietnam.

Since then, he took part in many other turtle research project and conservation activities. He has gained the master degree in Tropical forestry science at the join program between Vietnam national university of Forestry and The university of Göttingen, Germany with scholarship cover by Erasmus Plus and DAAD in 2018. During his working time, he has wandering in all corner of rivers, lakes and deep inside the jungle in Vietnam in order to search for the mystery turtle. He is also active as a communication officer that talked to school's students, local communities around protected areas in order to change the altitude of hunting, killing wildlife to love wildlife.

He has applied his knowledge in recommendation to change the national law into beneficial to wildlife side. He also transferred his conservation passionate to youth in term of loving wildlife and encourage the young to be nature warrior as our Earth are critically threatened due to human destruction. In addition, he is primary author, co-authors of many publications regarding turtle and tortoise, small carnivorous and primate. With his effort, he has recognized as ASEAN youth leadership for biodiversity conservation. Thong has represented of Vietnam to be a specialist in tortoise and freshwater turtle working group of IUCN/TFTSG SSC. He has strong academic background as he is not only the author of the publication but he also plays the role of reviewer for reputation journal/fund (e.g. Journal of Nature Conservation (Elsvier) and Conservation Leadership Program fund (CLP)). At SVW, he took the role of wildlife research and species conservation manager with the mission of stop the extinction and recovery the endangered wildlife in Vietnam.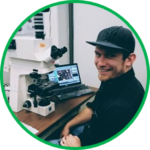 RUSSELL GRAY
Russell J. Gray is a wildlife conservationist and ecological data analyst. His past work and collaborative experiences span over several Asian countries including Thailand, Malaysia, Indonesia, Vietnam, China, Pakistan, and American countries including the USA, Belize, and Brazil. Russell has worked with a wide range of species with a broad analytical focus on movement ecology, community ecology, phylogenetics, invasion biology, and species recovery.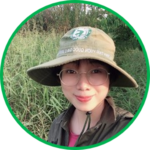 TRINH THI MAI
Mai holds a Distinction Master degree in Applied Ecology at University of East Anglia, UIK in 2018 and a Valedictorian Bachelor degree of Environmental Sciences at Hanoi University of Science – Vietnam National University in 2016. Mai has joined Save Vietnam's Wildlife since 2019 as an Owston's Civet program coordinator after one year working as a program assistant at Viet Nature Conservation Centre. She is working to secure a future for the Endangered Owston's Civet and eliminate threats for small carnivores in Vietnam, making Vietnam a conservation model for other Southeast Asian countries. She is interested in finding a holistic approach to deal with complicated conservation issues. Mai is the author of several scientific publications of ecological research. She is an Erasmus Mundus scholarship holder and grantees of many high-profile programmes for youth leaders. Particularly, she has received scholarships from Australia to join the well-known Student conference in conservation science in Brisbane, Australia and scholarships from Japan to join the ASEAN in Today's World program. She was also one of 100 graduates to receive a valedictorian merit from Hanoi's chairman of the People's Committee. Besides her passion for wildlife and conservation, she is keen on travelling and taking part in outdoor activities like trekking and marathon running.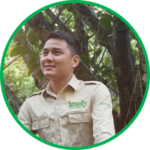 NGUYEN VAN TAN
Tan has more than five years of researching and protecting wildlife animals. He graduated from Tay Bac University and is following a master program in Vietnam Academy of Science and Technology. He earned experiences working with reptiles and amphibians, also had several published science reports. With his youth and enthusiasm with researching and conservation, Tan hopes to contribute all-in for SVW's mission.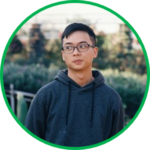 CAO NHAT LONG
Long graduated from St. Olaf College, USA in 2020 with a bachelor's degree in Biology with a Concentration on Environmental Studies. During the time of his degree, he participated in multiple courses that tackles environmental studies and conservation, the most memorable of which was a semester-long exchange program to Australia and New Zealand, where he got to engage first-hand in researching terrestrial, marine, and coral reef ecosystems and the conservation efforts that revolve around them.
From November to December 2020, he worked as a volunteer for FFI – Vietnam, participating in multiple field excursions surveying for gibbons and langurs in many National Parks and protected area in Northern Vietnam. His time with FFI was short, but it gave him initial experience with field research, which has been valuable in preparing him for his future work with SVW.
Long joined SVW in January 2021 as a field researcher, his main responsibility including multiple projects such as monitoring released pangolins using radio-tracking by drone, and camera-trapping for small carnivores across many National Parks in Vietnam.
HA VAN NGOAN
Ha Van Ngoan graduated with a major in natural resources and environmental management, Vietnam Forestry University. Ngoan has got more than 8 years of investigation of wild animals such as mammals, birds, reptiles, amphibians... Ngoan was born in a mountainous area bordering Vietnam – Lao, because of his passion for forests and mountains, he desires to join and contributing his effort in the conservation of biodiversity, especially, conservation of wildlife.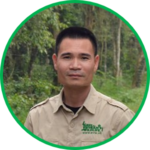 LE VAN DUNG
Dung has been working in wildlife conservation for over 10 years. Dung has a B.Sc. in Biology (specialty of Zoology), Hanoi University of Science – Vietnam National University, Ha Noi, (2007), a Master of Science in Biology (2013) and years of in situ research expertise. Dung has worked as an independent research consultant many international conservation organisations such as Flora and Fauna International (FFI) and Conservation International (CI), International Union for Conservation of Nature (IUCN) , the Endangered primate Research Centre (EPRC) and the Forestry protection Department (FPD, Vietnam). Dung's track record of successfully conducting field research in difficult conditions will be a great asset to our team as we research the ecologies of our target species and the social conditions and attitudes that support the illegal wildlife trade.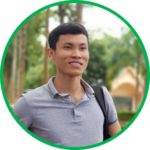 N.HUU TRUNG
Anti-poaching Coordinator
NGUYEN HUU TRUNG
Trung holds a bachelor's degree in Nature Resource Management from Vietnam National University of Forestry in 2017. He is happy to use his knowledge and skills in planning and investigating the forest and to contribute to protect wildlife from poachers.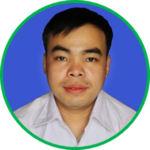 LOC VAN TAO
Originally from the mountainous District of Nghe An Province, Tao has a strong attachment to the nature, forest, people and culture here. After graduating from Vietnam National University of Forestry and through many different jobs, he is very proud to be Anti-Poaching ranger with SVW.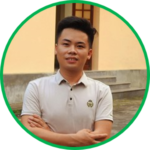 VI VAN DINH
Dinh was born and raised from the mountainous area of Nghe An with all his understanding of the culture and language, together with his jungle survival skills and experience. As a witness of the destruction of the forest and its wild animals by the hand of people from a very young age, Dinh has always wanted to contribute to conservation work. He graduated as a Forestry engineer from the University of Forestry in 2016. After working many different jobs, many related to nature and the forest, in 2019, he joined the SVW family as an officer of the anti-poaching team. Dinh is very proud of his work, and he continuously want to help with the protection of wildlife and nature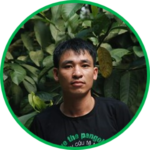 LOC VAN THANG
Born and raised in Ban Bung hamlet, Chau Khe commune, Con Cuong district, Nghe Anh province - a buffer zone of Pu Mat NP. In 2005, after finishing his highschool education, he went to serve in the military until finishing his service with distinction in 2007.
From 2007, he joined the Management Board of Con Cuong Protection Forest and successfully completed the task of Forest protection and Fire prevention in 2012. In 2012, he became a police officer and served the commune till 2018. During this time he witness and understand the status of the forest and of wildlife of Pu Mat NP
In 2018, after hearing of the recruitment news of the newly founded Forest Protection team in Vietnam, with his experience working as member of the Management Board of Con Cuong Protection Forest and as a police officer, he apply to devote himself to the protection of the forest and wildlife.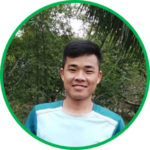 LANG VAN DIEN
A graduated engineer from the class of 2016 from the Department of Forest Resource Management of the University of Forestry. My entire childhood was bound to the forest so I understand the importance of preserving forests and conserving biodiversity. I decided to join SVW in 2018, wishing to join hands to successfully protect and ensure the conservation of wildlife in Vietnam.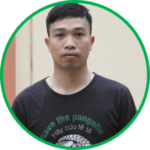 VI VAN TUYEN
After graduating as a Forestry Major from the North West University, and experiencing many different jobs, Tuyen decided to join the SVW family in 2019 to protect the forest and its wildlife. Tuyen is very proud of his contribution to the mission that SVW is pursuing, which is "the prevention and recovery of endangered wildlife in Vietnam".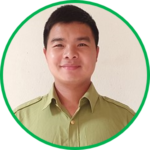 PHAM QUOC HOA
Hoa graduated from Forestry College in 2013 and Forestry University in 2017. As a young, patient and honest person, he would like to contribute to forest and wildlife protection.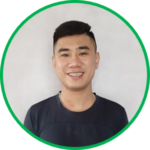 NGUYEN DANG MANH
After graduated from the Department of Forest Resources Management of the University of Forestry, Manh has worked in many units such as: Anh Son Protection Forest Management, Fire Protection Department. Thanks to that experience, he has gained many knowledge and skills in jungle trekking and working with local people. Manh understands the big role of biodiversity, ecological balance and the importance of forests to human life. Working as a SVW's Anti – poaching member, Manh hopes to contribute his ability to Vietnam conservation and the World.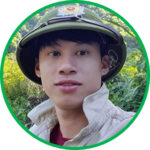 VO DANG NGUYEN
A graduate from the forest resources management department of the University of Forestry. Nguyen began his work at  Save Vietnam's Wildlife from 2020.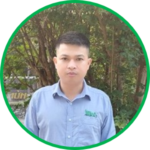 LUONG VAN NAM
Update soon!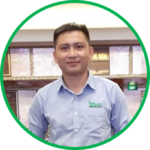 LUONG TRUNG HAU
Luong Trung Hau graduated from the Department of Forest Resources Management of the University of Forestry (class of 2010). He was born and grew up in the buffer zone of Pu Mat National Park in Con Cuong District, Nghe An Province. Being a child of the mountains and forests and realizing decrease in forest land, the depleted wildlife, with the love of nature and animals, wishing the animals safe, Hau has ioined SVW to contribute himself to the conservation work.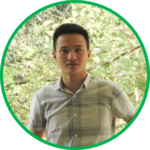 LUONG HAI KHAM
After graduating from the Forestry management department of the University of Forestry as an engineer in 2016, Hai had experienced many jobs. After 2 years of experience in the field of natural resources and environment, he came to SVW and became a Ranger of the Anti-Poaching team. He is very proud of his work, loves the forest, wild animals and the people here. He hopes that one day, his contribution will make a difference in the conservation of wildlife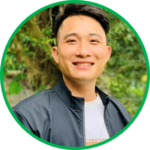 NGUYEN DINH HIEP
Update soon!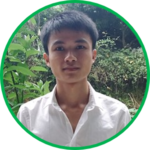 NGUYEN CANH THE
I graduated as a forestry engineer from the department of Forestry and Natural Resource Management in 2016. From the moment of graduation, I have worked in many different fields: biofuel electric plant; plant nursery for bamboo, macca, etc.
From September 2019, I have worked for Save Vietnam's Wildlife as part of the anti-poaching ranger group which patrol and protect wildlife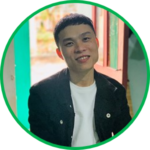 VI VAN TAM
Vi Van Tam – Tam was born and grew up with the nature, the forest, the local people and the culture here, understanding how the forest near the village where he was born has changed.

He graduated from the University of Forestry in 2013. After getting his bacholor degree, he worked a lot of different jobs. Tam is proud of being a Anti – Poaching member of SVW as his child's dream. With his passion and responsibility, he wants to dedicate himself to protect the forests and the wildlife. He will never stops until the forest and the animals are safe. We work together to fulfill the mission that SVW is aiming at!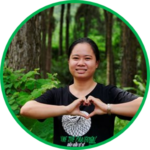 "I am extremely attracted by Save Vietnam's Wildlife's mission - that is a world where human choices ensure a sustainable future. I am happy to contribute to the realisation of the mission." Lam said – a Girl of Anti –poaching team. Lam graduated with Forest Resources Management from the University of Agriculture and Forestry of Ho Chi Minh City, Vietnam. Lam joined Save Vietnam's Wildlife in june 2021. She loves the forest and she loves nature. Especially, she loves wildlife, she is very happy to see them free in nature. She hopes that her work is not only for herself but also inspiring others to love, respect and preserve the nature.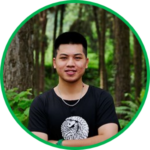 Linh was born and raised in small Island area. when I was a child I had a passion for conservation, especially wild animal. In 2017 I became a student in Vietnam National University of Forestry. In 4 years studied I participated in a myriad of curricular activities. Such as conservating, researching and volunteering in projects about growing tree in many places in Ha Noi city and VietNam national university of forestry. After graduated in 6th of june 2021 I extremely proud when I became a member in Anti-poaching team in SVW organization in Cuc Phuong commune, Ninh Binh Province. Where I satisfied my passion and I hope that in the future I will contribute a part of strength with SVW to protect wild animals and natural in Vietnam.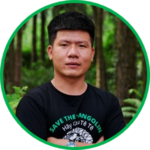 Tuan graduated with Bachelor degree in forest resource management at the Southern Forestry University in 2017. After completed school program, he did voluntarily military service. Tuan also worked in Fire protection and Rescue in three years and he has completed successfully the duties of a Vietnamese police. After have returned from the army, there is still a desire to devote to the dream work which protect the forests in Vietnam and wildlife animals in danger of extinction, he applied for a position of Anti-poaching officer at Save Vietnam's Wildlife. This is also an opportunity for me to once again dedicate my youth to protect wildlife, their habitat and bring green color, beautiful and healthy life to all of us.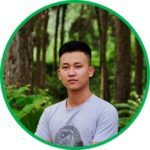 Tan was born in 1996 and grew up in Luc Ngan district of Bac Giang province. He graduated from Forestry University as an Engineer of Natural resource management in 2018. During my studies, I participated in many conservation research projects as well as conducted the conservation research of precious plant species at Na Hang conservation area in Tuyen Quang province.
Tan understands the importance of nature for the human stable development. Besides, Tan also has awareness of the threats that humans caused for nature and wild animals. He understands the intimate connection between the nature and human. Therefore, he joined SVW as an Anti - poaching Officer at Cat Tien National Park on June 7, 2021. He hopes to contribute his ability to the mission of Forest & Wildlife management and Conservation in Vietnam.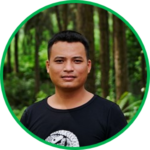 Nam was born and grew up in the hamlet of Tran Hoi commune, Tran Van Hoi district, Ca Mau province. After completing the political intermediate training program about administrative management of social order and Bachelor of Law, he has spent 6 years working as a permanent police officer in Tran Hoi commune. Nam has witnessed and handled many cases involving violators collecting bee and hunting wildlife illegally. By 2021, Nam accidentally has had information of Save Vietnam's Wildlife so he has applied for position of an Anti – Poaching Officer with the hope to protect and develop existing animals in Vietnam.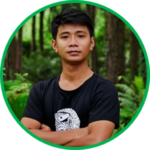 Duy was born and grew up in Vinh Long province in The Mekong River Delta without forest and no concept of forestry in the region. However, with the passion he studied and graduated with a bachelor degree in Silviculture in 2018 and master degree in Environment and Natural Resource Management in 2020 of Can Tho University.
Studied and participated in ODA projects with environmental concerns related to specific forest ecosystems in the Mekong River Delta, Duy has gained more experience and passion for the forestry. Therefore, he joined Save Viet Nam's Wildlife (SVW) as an Anti-poaching Officer at U Minh Ha National Park in Ca Mau province. This brings plenty of motivation because he can contribute to the conservation of a typical wetland habitat of The Mekong River Delta where gradually narrowed by human impacts and climate change. In spite of not long time, he has felt the huge contributions of SVW members. They get me more motivation to strive for the sustainable development of the U Minh Ha forest ecosystem in particular as well as contribute to the green color of Viet Nam in   general.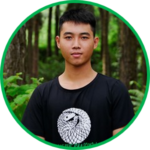 Chinh graduated Bachelor of silviculture of Environment and Natural Resource of Can Tho University. Born and grew up in Ca Mau - the last land of the country, when he was a child, he have witnessed deforestation and realized that forests are extremely valuable resources and the green lungs of human beings. Growing up with a spirit of love for the environment, Chinh loves to protect a clean, beautiful green planet and always hoping to be devoted to wildlife and forest protection.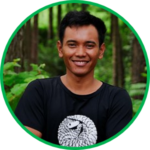 Ju Long was born and grew up near the buffer zone of the forests in Lam Dong province, as a child of the mountains and forests, he noticed that the area of forest land is decreasing and wild animals are gradually disappearing. Ju Long graduated from Forest Resource Management of Forestry University. With his love for nature and animals, and the desire for animals to be safe, Ju Long joined SVW to contribute his ability to conservation of forest fauna and flora in Cat Tien National Park.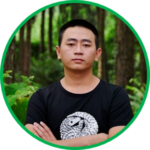 Thien was born and grew up in a rural area of Quang Ngai. With a passion and love for nature from childhood, after have graduated with a Bachelor in Forest Resource Management from Hue University of Agriculture and Forestry in 2020, he decided to join SVW. Thien wants to contribute his young and dynamic energy to the forest and wildlife conservation. Please join with him to carry out the mission that SVW is pursuing. "Stop the extinction and champion the recovery of threatened species in Vietnam".
JOIN US IN OUR MISSION TO SAVE VIETNAM'S WILDLIFE