Giving children a chance to experience and love nature, and they will learn to protect what they love!
SVW's school programs aim to connect Vietnamese future generations to nature, foster their love and pride in local wildlife, providing them with knowledge and skills toward wildlife protection, and encourage them to take action to protect wildlife. To achieve this goal, we developed different school programs for children aged 5 to 17 across Vietnam, mostly in protected areas.
To evaluate changes in children participating in our programs, we conducted pre and post-survey to collect needed data for analysis. 11,133 children living in the buffer zone of different National Parks participated in our programs, with all activities taking place in person in the classrooms, at schools or in the forest. For those who live in the cities and are unable to join our programs in protected areas, we carried out some online courses and attracted the participation of hundreds of Vietnamese students, as well as international students and teachers as participating guests.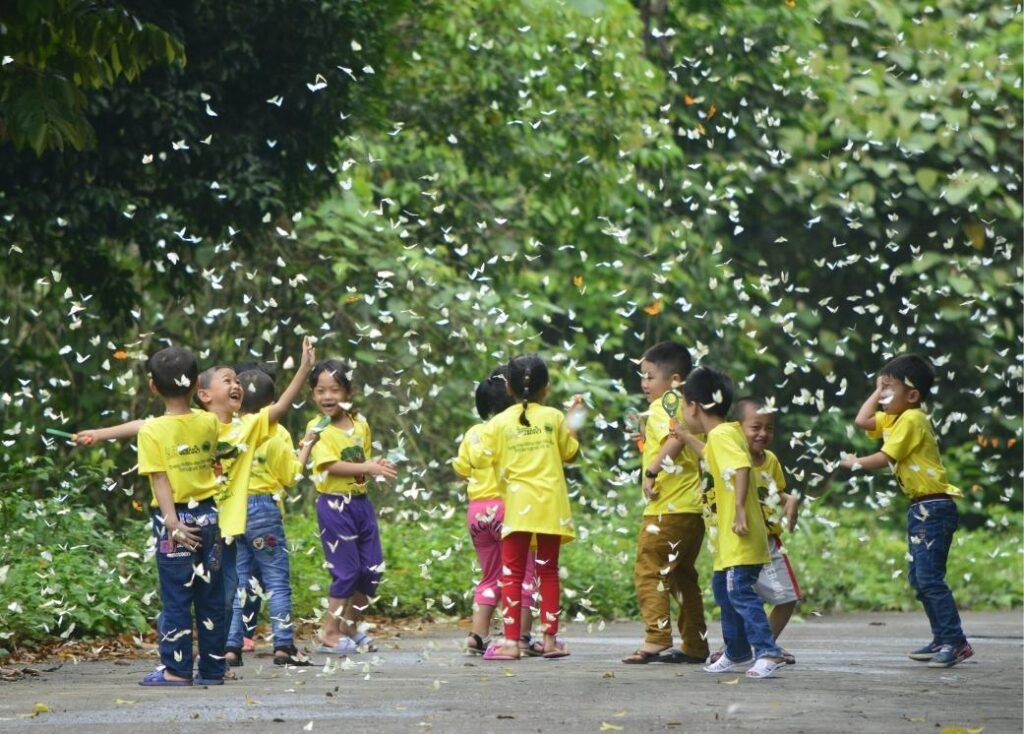 We have successfully developed and implement four well-evaluated programs for children living in the buffer zone of Cuc Phuong and Pu Mat National Park:
Online learning program on wildlife protection
We created and run the online learning program as an open opportunity for students from different places to learn about Vietnam's wildlife. It's also a solution in response to the COVID-19 pandemic which challenges our in-person educational approach. Each course includes 2 to 4 online workshops providing students with knowledge and conservation status of Vietnam's wildlife. Students will also receive a virtual tour to visit our Carnivore and Pangolin Education Centre and meet our Animal Ambassadors. Moreover, the courses will provide students with practical skill sets so that they themselves can become conservation practitioners.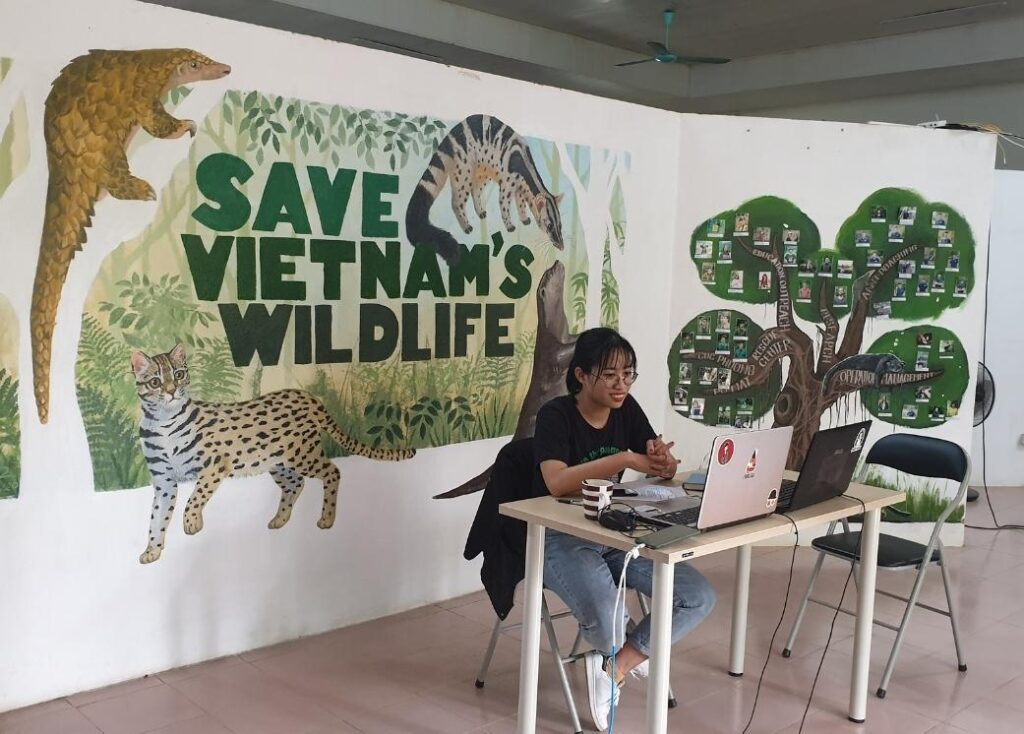 In 2020 and 2021, 4 online courses were organized with a total of 11 workshops, and 160 students directly participated, including 85 Vietnamese and Malaysian high school students in Ho Chi Minh City, 25 secondary students and 50 elementary students in Hanoi. The course alumni have been running a Fanpage attracting 550 followers to spread the conservation messages. Moreover, they also continued to share what they had learnt and inspired 330 other high school and secondary students from 3 schools in Ho Chi Minh City. They also joined us in fundraising activities and adopting our educational animal Ambassadors