SAVE THE MOST ILLEGALLY TRAFFICKED MAMMAL IN THE WORLD!
Sunny was the victim of illegal wildlife trade in Nghi Loc district, Nghe An province. After being rescued by the police, she was transferred to SVW's rescue center on November 9, 2021.
Before was    returned to the center, Sunny had a broken and necrotic hind leg due to being caught in a trap, so the veterinarians had to operate to completely amputate the necrotic leg, in order to save her life. During the operation, the veterinarian discovered that she was pregnant in the first stage, then she was transferred to the special care area to recover from surgery and assist in her pregnancy. 
Fortunately and happily, on March 8, 2022, the mother pangolin gave birth to a very lovely baby pangolin, weighing only 90 grams and we named her Ant, with the wish that even though she looks small and fragile, she will always be more resilient and stronger than anyone. 
Due to the mother pangolin having lost a hind leg, she is not able to adapt to the habitat. Therefore, she will stay and become the education ambassador of the Center, while Ant will be trained by her mother to survive and we will release her back to the wild when the conditions are met.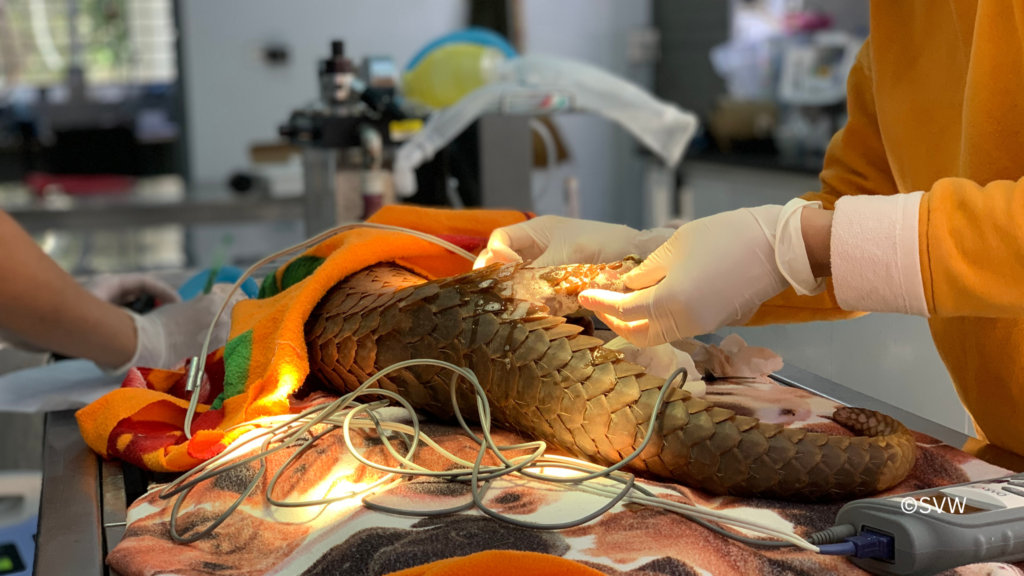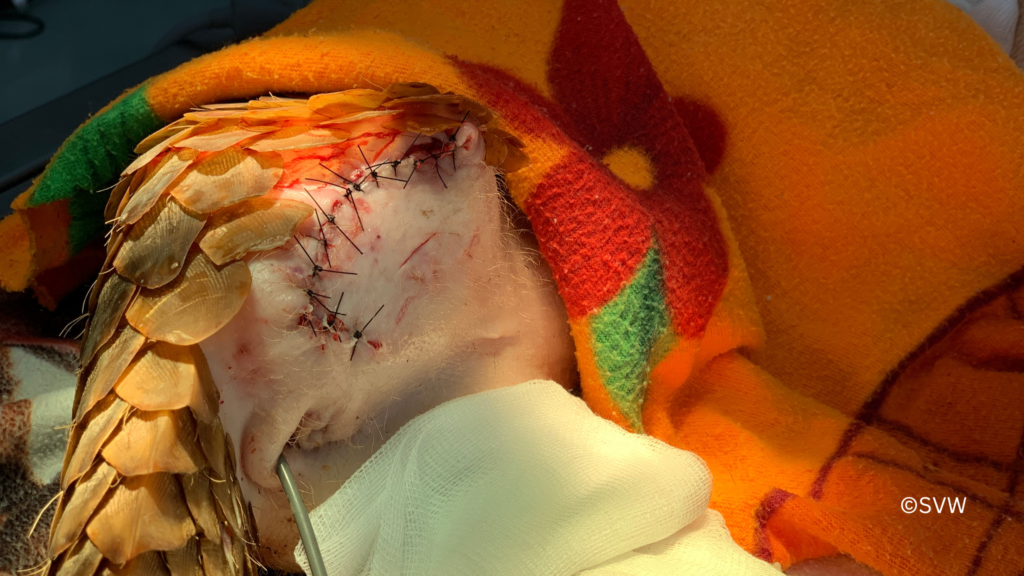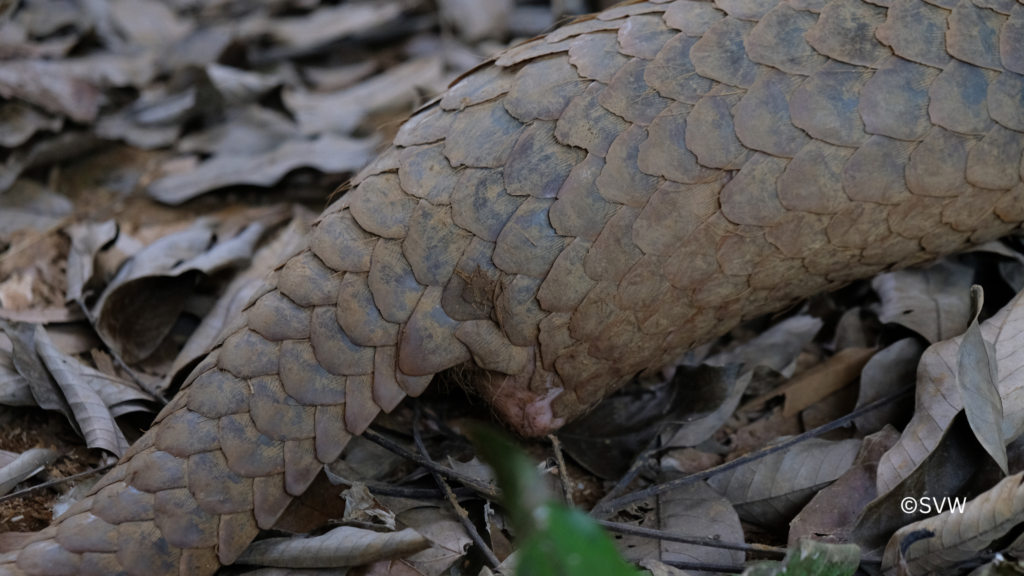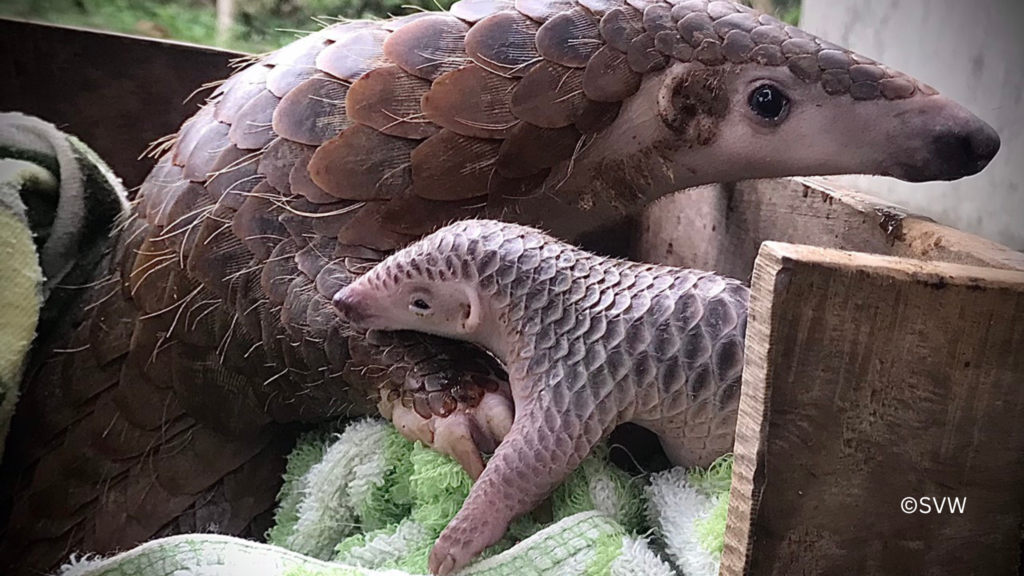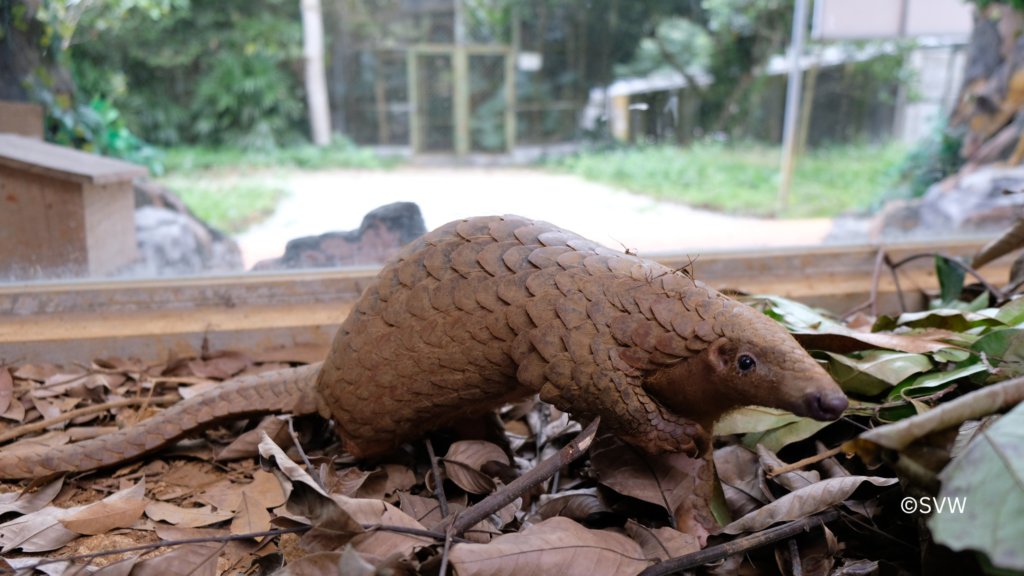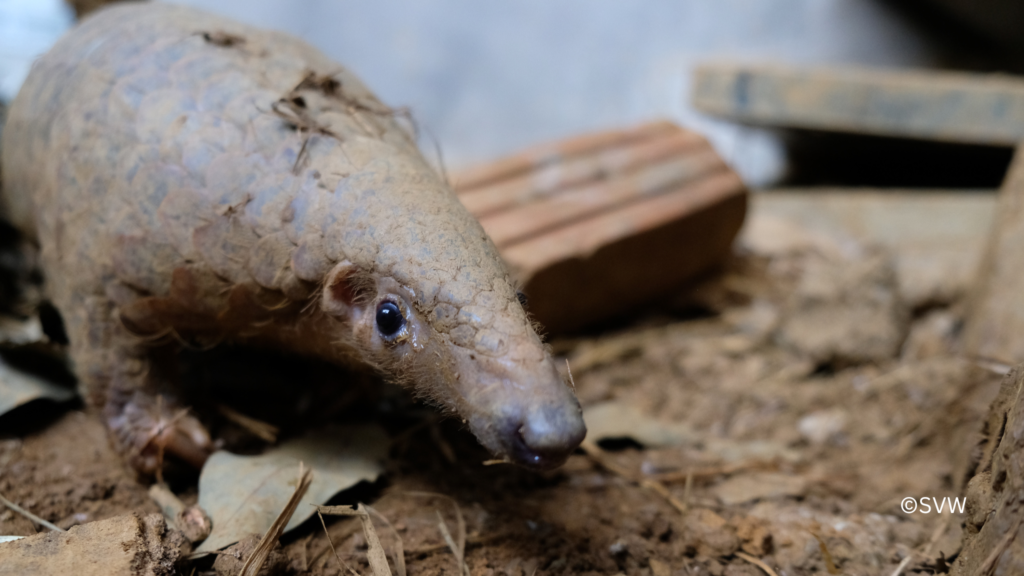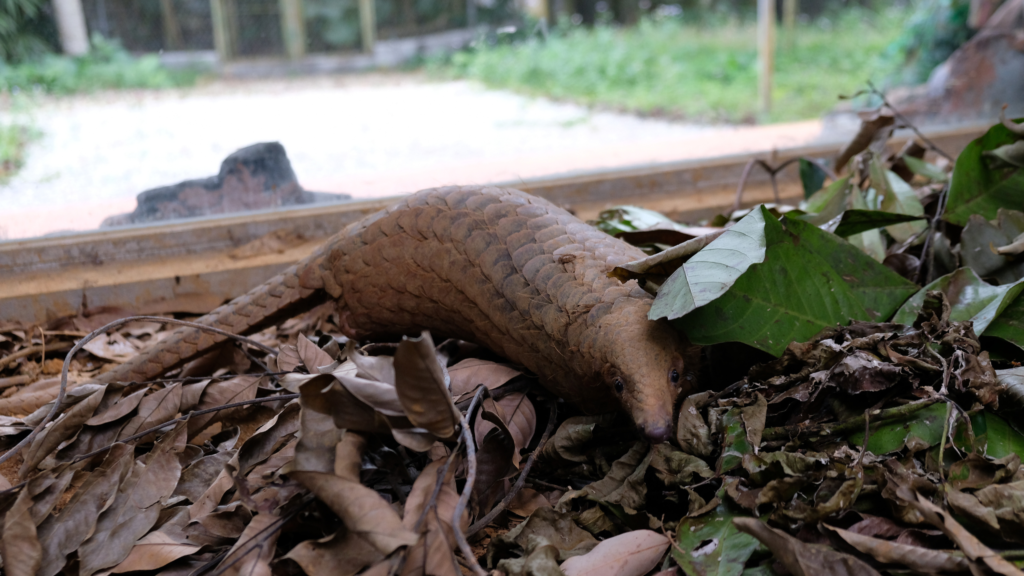 WITH ONLY A YEARLY $50, YOUR SYMBOLIC ADOPTION SUPPORTS SVW REHABILITATION EFFORTS FOR SUNNY AND OTHER RESCUED PANGOLINS
ADOPT VIA BANK TRANSFER (VND) IN VIETNAM​
Bank: Vietnam International Bank (VIB)
Account number: 345345345
Account name: SVW
Transfer content: Full name / Organization – Adopt Sunny – Email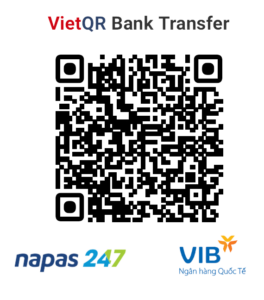 HOW YOUR ADOPTION HELPS?​
Releasing rescued animals doesn't happen overnight, and unfortunately our educational animals aren't ever going to be released due to the injuries they have suffered as victims of the illegal wildlife trade. 
With your symbolic adoption, you will support us to provide excellent care for not only Sunny and permanent residents at our place, but also other rescued pangolins in quarantine waiting to be released. This can include:
YOU'LL GET AN ADOPTION PACKAGE & LOVE FROM SUNNY
YOU WILL RECEIVE THE PACKAGE SENT DIRECTLY TO YOUR EMAIL OR THE PERSON'S EMAIL YOU DEDICATE THIS ADOPTION TO WITHIN 1-3 WORKING DAYS.
OTHER ANIMALS NEED YOUR HELP