Representatives of VNG and race sponsors gave the fund raised from the running community in the UpRace 2022 to SVW at the closing ceremony on November 28, 2022. With this fund, SVW can rescue, rehabilitate and release about 200 wild animals from dozens of species; protect habitats of 180,000 ha in 4 national parks (NP) of Pu Mat, Cat Tien, U Minh Thuong, and U Minh Ha.
From October 28, 2022, to November 20, 2022, the online running event to raise funds for the community, UpRace 2022, has officially closed with more than 5.4 million km run by 350,981 runners from Vietnam and nearly 50 other countries and territories.
The UpRace 2022 community has donated nearly 1.1 billion VND (equivalent to 1.1 million km runs) to SVW. With the direct donations from UpRace sponsors, including VNG, Empire City, Biti's, Vantage, Fossil, and Kalapa, the total amount raised for SVW is 2.1 billion VND.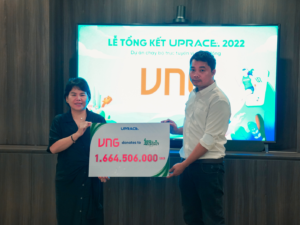 VNG donated to SVW. Photo ©UpRace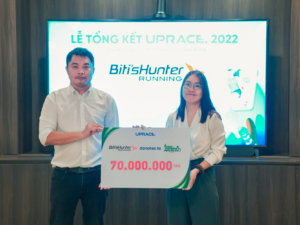 Biti's donated to SVW. Photo ©UpRace.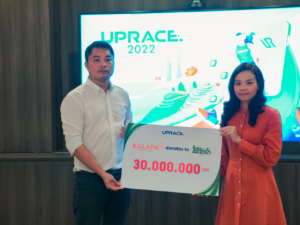 Kalapa donated to SVW. Photo ©UpRace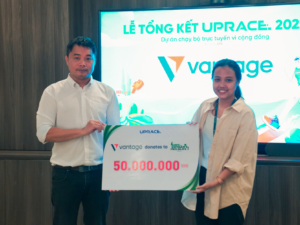 Vantage donated to SVW. Photo ©UpRace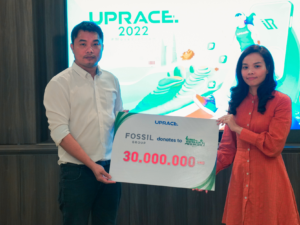 Fossil Group donated to SVW. Photo ©UpRace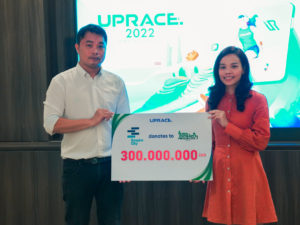 Empire City donated to SVW. Photo ©UpRace
In the first time participating in UpRace, the Run4Wildlife Campaign launched by SVW has received enthusiastic support and participation from many runners, partners, forest rangers, the local community, and students throughout the country. As a result, SVW's Run4Wildlife team was in the Top 10 of the Club Ranking, with 47,122 km of run recorded.
Joining the campaign, SVW's five NP partners include: Cuc Phuong (Ninh Binh), Pu Mat (Nghe An), Cat Tien (Dong Nai), U Minh Thuong (Kien Giang), and U Minh Ha (Ca Mau), have organized the launching program Run4Wildlife to all forest rangers & officers of the parks. The image of forest rangers in their uniforms jogging has created strong impressions in the community. In particular, nearly 400 people, including leaders of the People's Committees of districts, communes, police, military commanders, forest rangers, students, and farmers in Gia Vien commune, Cat Tien district, Lam Dong, have contributed meaningful runs for wildlife.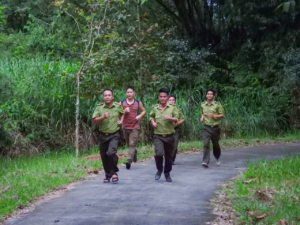 Besides, the campaign also received an impressive participating spirit from students of the Institute of Bio-Environmental Technology – Vinh University, the teachers and students of grade 10 at the Vietnam-Australia School in Hanoi, helping to save pangolins from poaching and illegal trade, to rehabilitate and release them to their natural home.
UpRace 2022 has officially ended after 24 days with tremendous efforts, emotions, and pride. UpRace has helped SVW become better known, as well as receiving the attention of many young Vietnamese people in wildlife in particular and wildlife conservation in Vietnam in general. We believe that UpRace not only makes you healthier but, more importantly, gathers us together to spread a positive message about wildlife protection. Your run is the spread of the let's protect nature together message so that each of us together contributes to protecting our beautiful planet.