VISITING VIETNAM'S FIRST CARNIVORE AND PANGOLIN EDUCATION CENTRE
The Carnivore and Pangolin Education Centre was opened in February 2016 and is managed by Save Vietnam's Wildlife in cooperation with Cuc Phuong National Park.
The Education Centre is widely opened to the public as a place to explore and learn about wildlife conservation in Vietnam.
Opening time: 7 days per week, including holidays, from 9:00 – 11:00 and 14:00- 20:00. Most of our animals are active later in the day, so you will have a better chance of seeing them from 15:00 – 20:00.
What will you experience?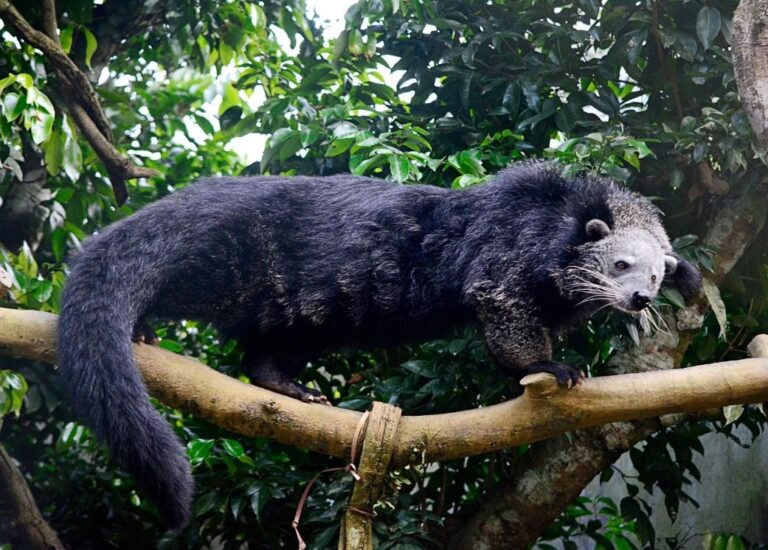 Visit our permanent animal residents who act as Education Ambassadors at our Education Centre, listen to their rescue stories and find out why they cannot return to the wild.
Our current permanent resident animals include Pangolin, Binturong, Mask Palm Civet, Leopard Cat, Owston's Civet, and Common Palm Civet.
– Mr B – the Binturong and his journey of recovering the instinctive climbing ability after 14 years in captivity;
– Mr Meo – the Masked Palm Civet who kept coming back to us even though we tried to release him;
– And some other new-coming Ambassadors
Inside our interactive Education Centre, you will:
– Find out about 39 precious and irreplaceable carnivores and pangolins of Vietnam;
– Understand the threats to wildlife;
– Learn more about the conservation efforts of Save Vietnam's Wildlife;
– Find out how you can help save the wildlife from the brink of extinction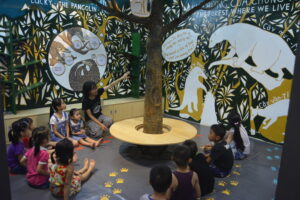 We also have a kid's room! After the tour ends, parents and kids can play and learn more about wildlife conservation under the guidance of SVW staff.
Photo: Kids in Cuc Phuong village visited and played at the kid room for the first time – ©SVW/Vu Thi Thuy Phuong
What can you do to help us save the wildlife?
– Sponsor our rescued animals;
– Make a donation;
– Become a volunteer;
– Buy a souvenir to support our animals;
– Spread the word – let the world know about these rare animals and the dangers they face.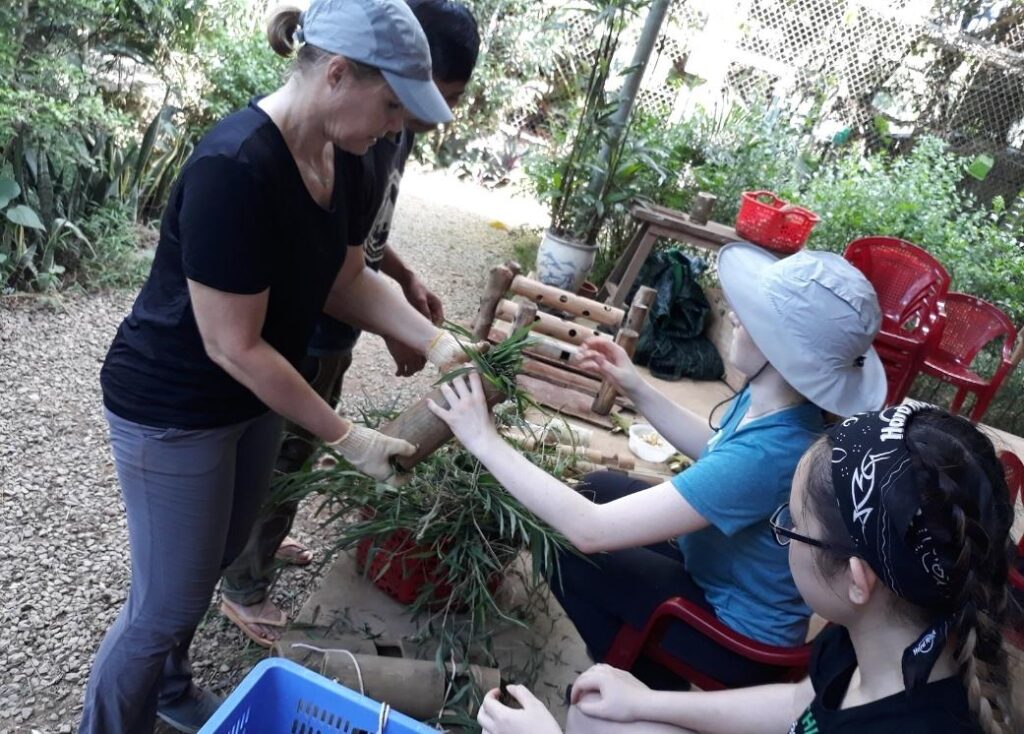 Save Vietnam's Wildlife
Address: Cuc Phuong Commune, Nho Quan District, Ninh Binh Province, Vietnam.
Tel: (+84) 229 3 848 053
Email: [email protected]
Website: www.svw.vn