SAVE THE MOST ILLEGALLY TRAFFICKED MAMMAL IN THE WORLD!
Rolly was transferred to the Pu Mat rescue center on August 31, 2020 by the Environmental police department and investigation agency of Nam Dan District, Nghe An province, after they had arrested and confiscated Rolly from an illegal wildlife trader.
Before arriving at the Pu Mat rescue center, Rolly had a necrosis of one of the hind legs, the effect of a snare trap used by hunters as well as being put in a foam box with ice as Rolly was being transported for consumption. The veterinarian team provided special care to Rolly, unfortunately, after 10 days, the wound was getting worse and surgery was required to remove the necrotic leg.
Rolly was transferred to Cuc Phuong for the surgery, after the surgery, further tests were undertaken, where it was found that she was pregnant. Rolly was moved to the quarantine area for rehabilitation and pregnancy care. In January 2021, Rolly gave birth to a very cute baby pangolin and we named it Chie.
6 months after the birth of Chie, both mother and baby were moved to the semi-wild area for training and assessment of their abilities to be released back into the wild. With the help and guidance of her mother, Chie met the conditions set for release on February 18, 2022. Unfortunately, due to the loss of her limb and her difficulties in climbing and hunting for food, Rolly can not go with Chie.
The fate of the pangolin species of Vietnam is very dangerous, and we need everyone's help and commitment not to eat meat, use scales, or be involved in the illegal wildlife trade, we will hopefully be able to save this species from extinction.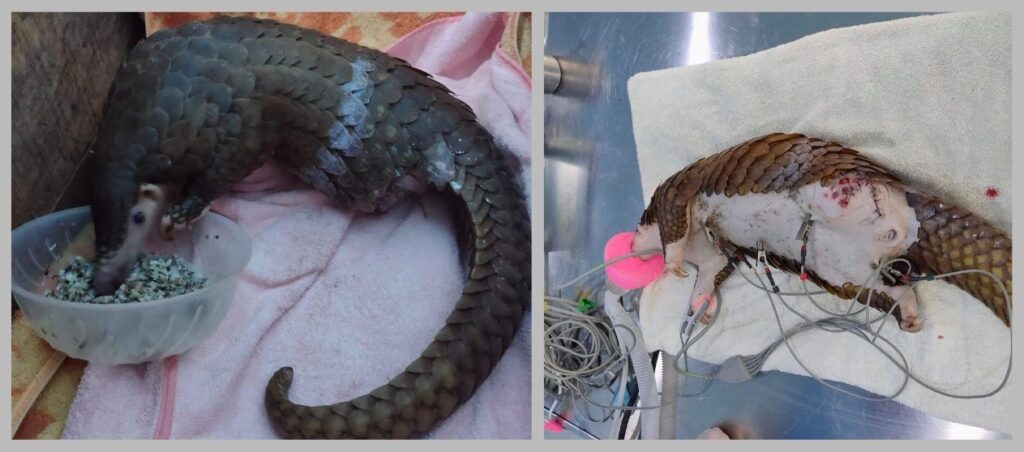 WITH ONLY A YEARLY $50, YOUR SYMBOLIC ADOPTION SUPPORTS SVW REHABILITATION EFFORTS FOR ROLLY AND OTHER RESCUED PANGOLINS
Carolina Crimella
Keep up the good work ♥️♥️
ADOPT VIA BANK TRANSFER (VND) IN VIETNAM​
Bank: Vietnam International Bank (VIB)
Account number: 345345345
Account name: SVW
Transfer content: Full name / Organization – Adopt Rolly – Email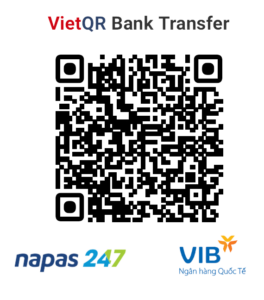 HOW YOUR ADOPTION HELPS?​
Releasing rescued animals doesn't happen overnight, and unfortunately our educational animals aren't ever going to be released due to the injuries they have suffered as victims of the illegal wildlife trade. 
With your symbolic adoption, you will support us to provide excellent care for not only Rolly and permanent residents at our place, but also other rescued pangolins in quarantine waiting to be released. This can include:
YOU'LL GET AN ADOPTION PACKAGE & LOVE FROM ROLLY
YOU WILL RECEIVE THE PACKAGE SENT DIRECTLY TO YOUR EMAIL OR THE PERSON'S EMAIL YOU DEDICATE THIS ADOPTION TO, WITHIN 1-3 WORKING DAYS.
OTHER ANIMALS NEED YOUR HELP