Before coming with us, Lucik had been living in a local house in Vung Tau province since 2016 when he was a very little kid. On a sudden patrol in early Nov 2018, the forest rangers of Ba Ria Vung Tau had spot out Lucik illegally and called the SVW's team for saving him. After two days of traveling on a bus with our captive manager, he reached our center safe and sound. He is now acting well and ready for the breeding program of his species.
Your adoption to Lucik for one year will be a great contribution to the recovery of this globally threatened species.
WITH ONLY A MONTHLY $50, YOUR SYMBOLIC ADOPTION SUPPORTS SVW REHABILITATION AND RECOVERY EFFORTS FOR LUCIK AND OTHER RESCUED OWSTON'S CIVET
Releasing rescued animals doesn't happen overnight,  and unfortunately our educational animals aren't ever going to be released due to the injuries they have suffered as victims of the illegal wildlife trade.
With your symbolic adoption, you will support us to provide excellent care for not only Lucik and other rescued Owston's civets at our place, aiming for a successful recovery of this species in the wild.
 This can include:
YOU'LL GET AN ADOPTION PACKAGE
& LOTS OF LOVE FROM LUCIK
YOU WILL RECEIVE THE PACKAGE SENT DIRECTLY TO YOUR EMAIL OR THE PERSON'S EMAIL YOU DEDICATE THIS ADOPTION TO, WITHIN 1-3 WORKING DAYS.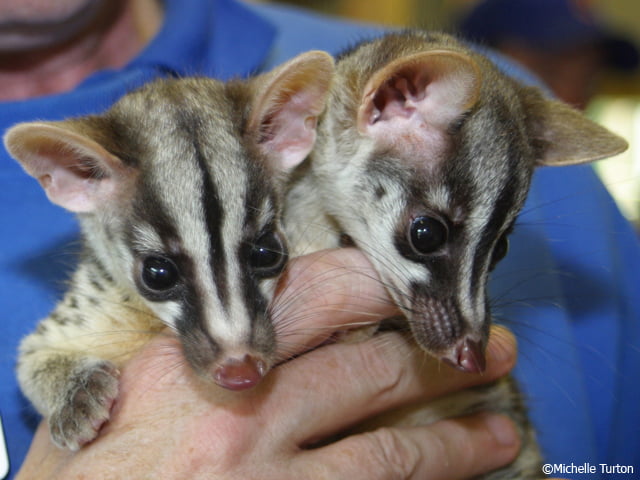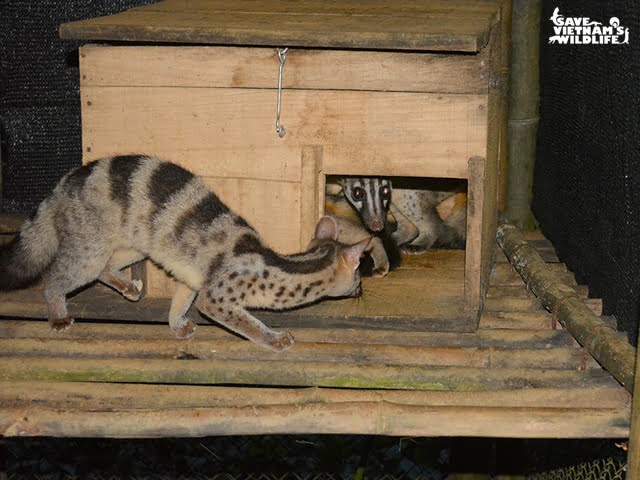 Owston's Civet Chrotogale owstoni was categorised as Endangered on the IUCN Red List of Threatened Species in 2016. This civet has one of the smallest distributions of any carnivore species in Asia; it is only found in Vietnam, Lao PDR and a small part of southern China.
Vietnam forms the largest part of Owston's Civet range and is one of the main demand countries in the illegal wildlife trade; it is in Vietnam where the greatest conservation impacts for this species can be made. Over 1–4 April 2019, a workshop was held in Hanoi, at which Vietnamese and international organisations, government partners, researchers and conservationists with a strong stake in Owston's Civet conservation gathered, to plan for its conservation and recovery.
An ex-situ programme for the species has been in place since the late 1990s, in Cuc Phuong National Park, Vietnam, with partner zoos in Europe. However, this population is too small to be viable in the long-term and is vulnerable to infectious disease such as avian influenza. The workshop participants agreed that a reinvigorated conservation breeding programme is needed to prevent the extinction of Owston's Civet.
OTHER ANIMALS NEED YOUR HELP