WILDLIFE RESCUE & REHABILITATION
Rescuing, Rehabilitating and Releasing Animals Confiscated from the Illegal Wildlife Trade
In Vietnam each year, thousands of animals are illegally traded for meat consumption, traditional medicine, pets and souvenirs. The majority of live animals trafficked, are often dehydrated, nutritionally-stressed, carrying diseases, or have suffered injuries from being trapped and hunted. Poachers and traffickers often force feed pangolins to increase their weight before selling them.
Government agencies in Vietnam often release trade-confiscated wildlife straight back into the forest. Generally, these animals are released without any health checks or quarantine and are often released outside of where the species is naturally found, this in turn can pose a threat to wild populations.
Our rescue work aims to reduce these threats, by directly targeting known areas of threat to wild populations. We use our media coverage of rescues and releases, to help educate the public, and raise awareness on the impacts of the illegal wildlife trade.
Most importantly, we use these rescues to encourage and motivate the government to continue combating the illegal trade.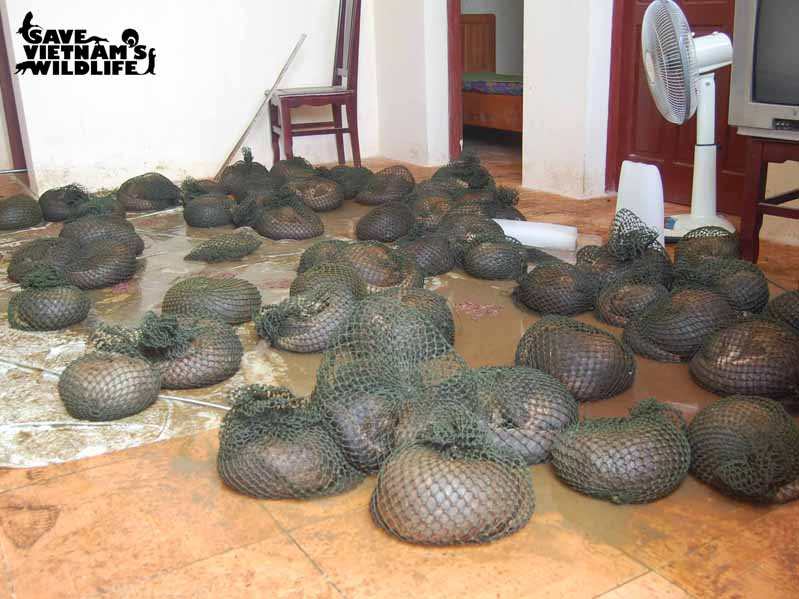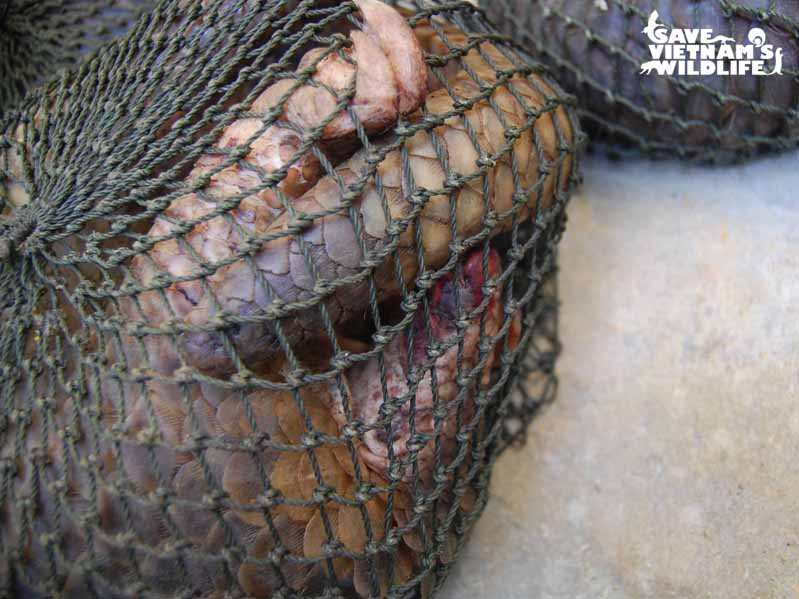 * Statistics from 2014 to June 2023 in collaboration with Cuc Phuong and Pu Mat National Parks
wild animals of 45 species

km to rescue & release sites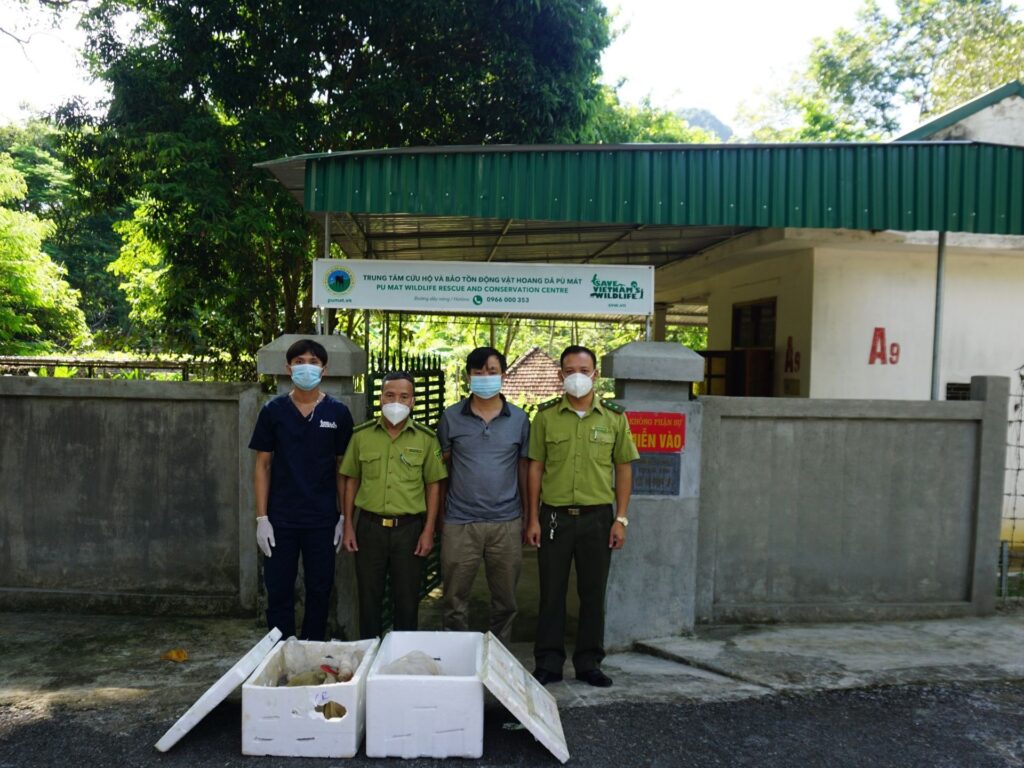 Collaborating with Cuc Phuong National Park and Pu Mat National Park to operate two Wildlife Rescue Centers.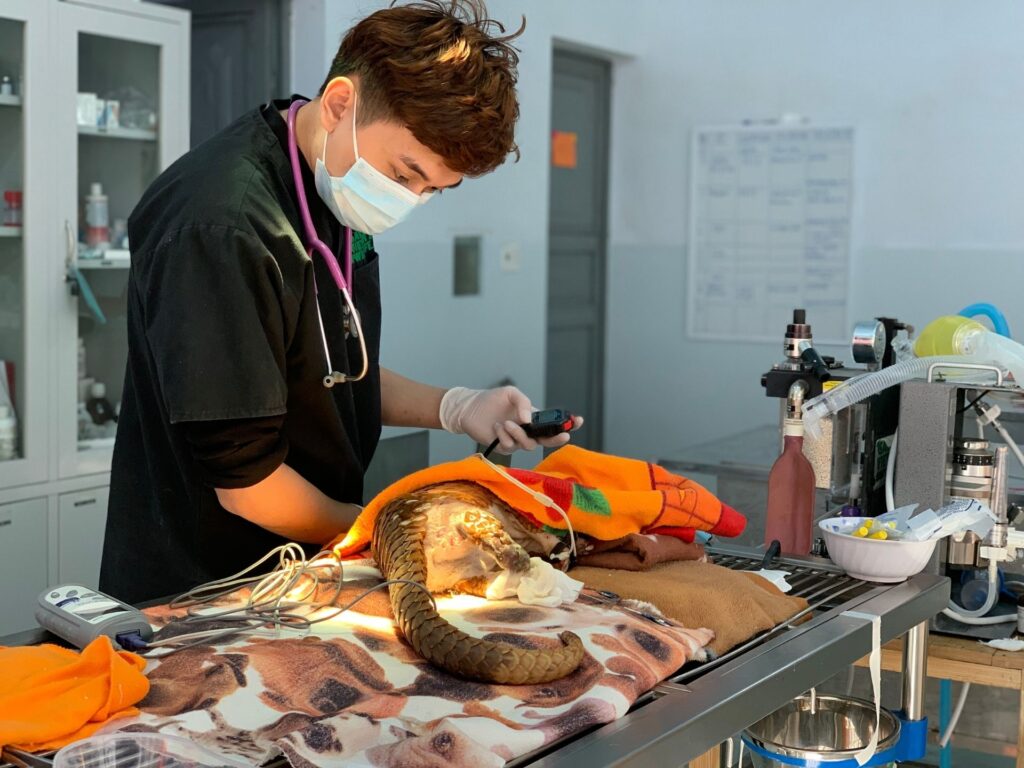 Constructed 74 new animal enclosures (1,100 m2), 2 veterinary clinics (245 m2), and 1 semi-natural area (1,665 m2); repaired 1,125 m2 of existing enclosures.
Facilitating and supporting other rescue centers activities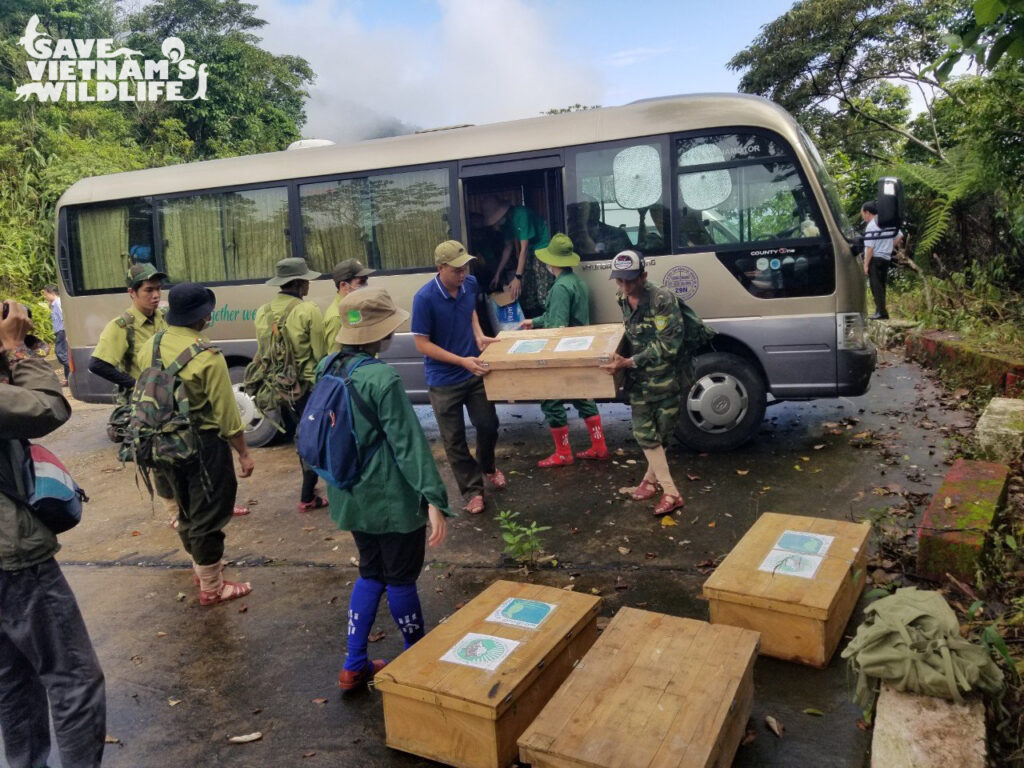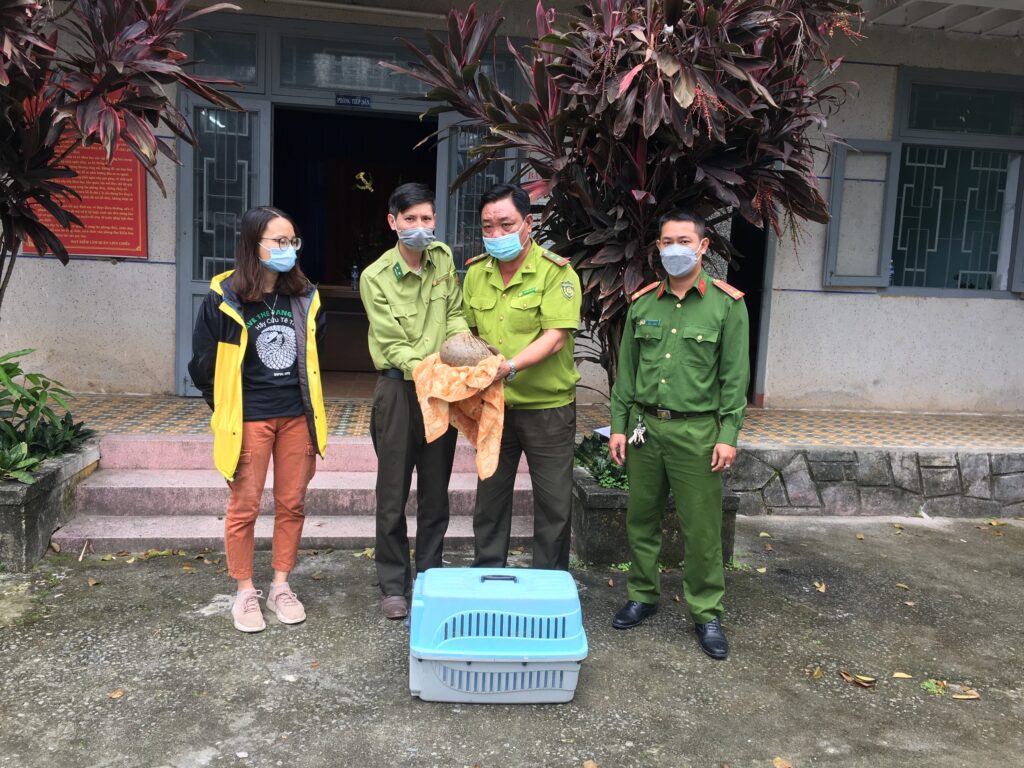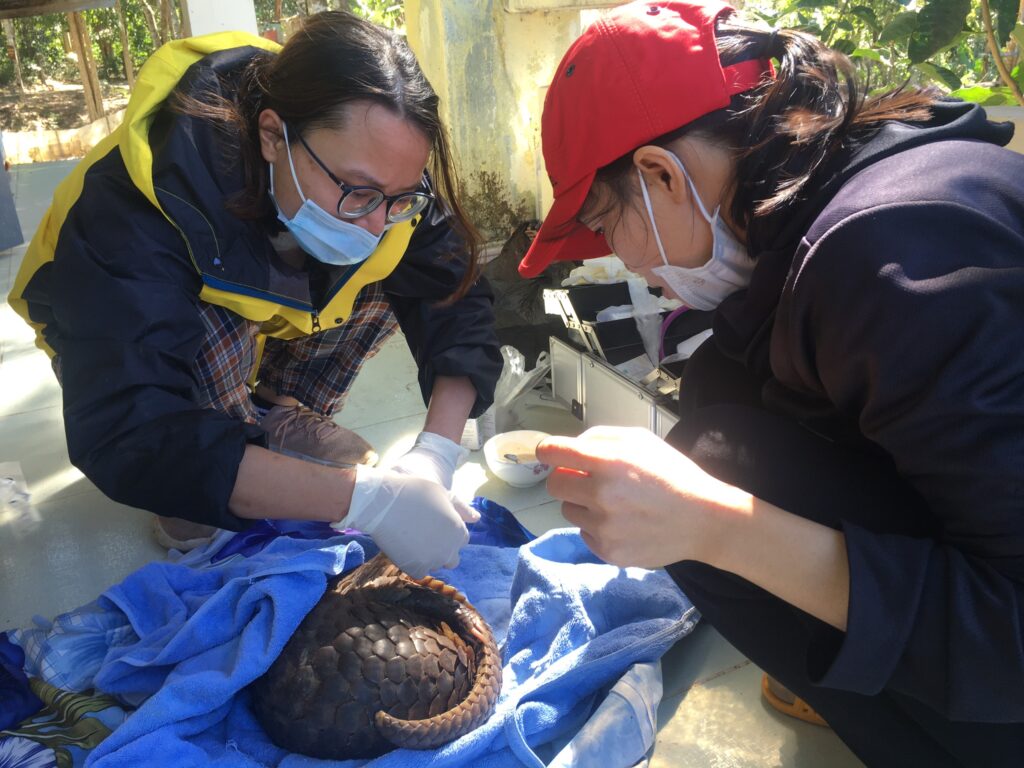 Collaborated with various governmental rescue centers to successfully rehabilitate and release nearly 1,000 animals.
Promote the establishment of the Wildlife Rescue Centers Association of Vietnam and acting as a facilitator in the collaboration between members.
Helping with costs and expertise to other rescue centers in Vietnam, including food, medicine, technical husbandry and veterinary care.
Contributing to the recovery of pangolin populations
Rescuing the largest number of confiscated pangolins in the world (1,651 individuals).
Support capacity building at other rescue centers in Vietnam and the Asian in pangolin rescue.
Conduct research work that has provided photographic evidence of pangolin offspring at release sites, together with an increase in the number of sunda pangolin sightings. This shows that there is an ongoing recovery of populations in the wild.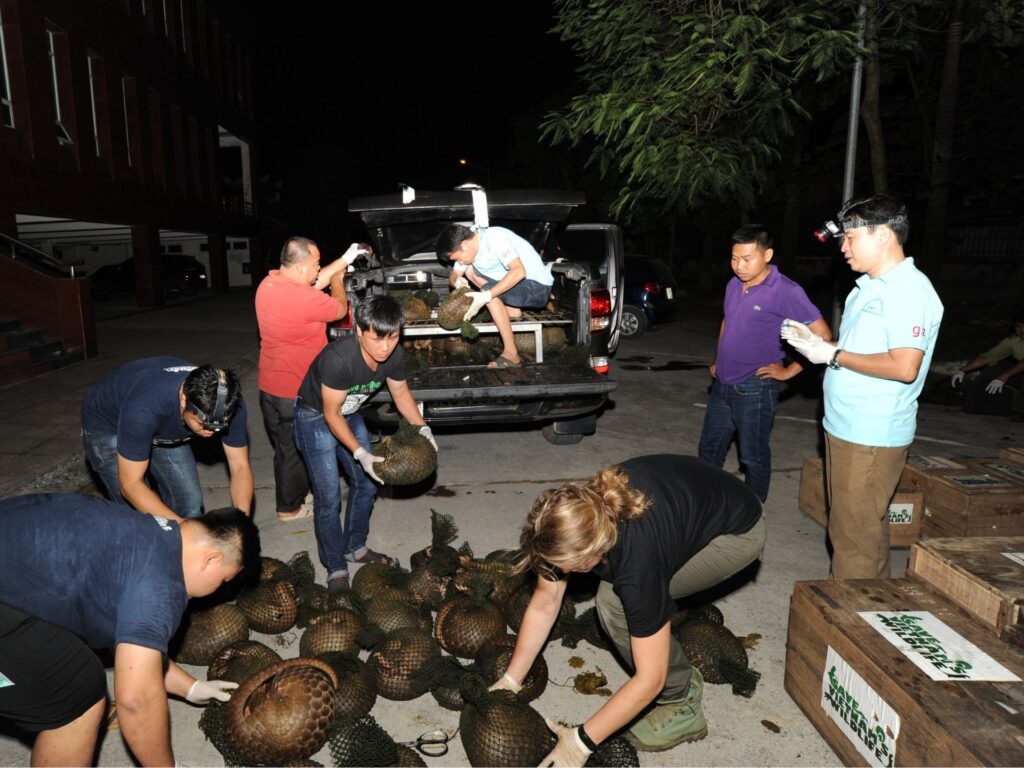 We cooperate with authorities to rescue wildlife that has been confiscated due to illegal trade, whilst also providing a hotline for people across the country to report incidents where wildlife is affected.
Upon notification, we will dispatch our rapid response team, consisting of veterinarians and wildlife keepers. They work with the government confiscation authorities, providing practical training in best practices and giving emergency care to the rescued wildlife.
The rescued wildlife are then brought to our rescue center. They then go through a 30-day quarantine. If healthy and releasable, the animals are then released into safe protected areas.
Unreleasable animals will be kept and cared for in our education center and used to inspire visitors to contribute to the conservation of the species.
Our aim is that all rescued, rehabilitated and captive born carnivores and pangolins are released back to the wild, and that these releases support the conservation of wild populations.
As part of the pre-release preparation, animals undergo health checks and have their feeding habits, behavior, weight and body condition closely monitored.
Before release, our field teams carry out surveys to evaluate the suitability of the release locations. Habitat conditions, evidence of wild populations and the hunting pressures are all considered to ensure the best chance of survival for the released animals. We continually monitor these releases and their impacts on wild populations, to ensure that these releases will help support the recovery of threatened wildlife species.
Around 60% of all rescued animals have been rehabilitated and released back to protected areas, with another 10% of animals being transferred to other rescue centers or unable to be released. Unfortunately, around 30% of animals have died within a few days due to various health issues, such as forced feeding to increase the weight, sickness from long transport during the trade, or wounds from hunting.
Save Vietnam's Wildlife aim is to ensure that our rescue center serves as a role model for other centers within Vietnam in animal management and welfare standards. We lead the way for other organizations across Vietnam and overseas in pangolin rehabilitation by demonstrating the highest animal care standards and providing other facilities with technical advice and training.
Save Vietnam's Wildlife has become a conservation organization which is internationally recognized as a world leader in the rescue, captive husbandry, rehabilitation and release of pangolin species in Vietnam, and is well respected for its work with Vietnamese small carnivore species. We have used the development of SVW and our improved outreach capabilities to directly work with other rescue centers in Vietnam. SVW has provided expertise, staff training, and logistical and financial support to help improve animal welfare standards in several government rescue centers in Vietnam.
In 2017, SVW started a collaboration with Pu Mat National Park. Since starting the partnership with Pu Mat National Park, SVW has provided training to further build the capacity of the keepers at the rescue center. We have also employed dedicated animal keepers and veterinary staff, improved animal husbandry practices and quarantine procedures, repaired and upgraded the 552m2 quarantine facilities, established a new 135m2 veterinary facility, constructed 24 dedicated quarantine facilities (240m2), and upgraded food preparation and storage areas. 
LATEST RESCUE & release NEWS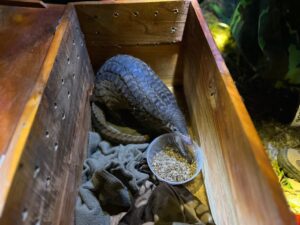 SVW successfully released 15 Sunda pangolins back into the wild on April 19, 2023, bringing…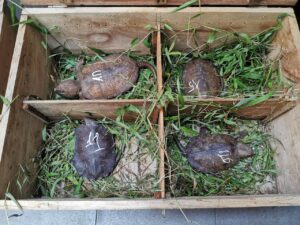 On the evening of April 4th, 2023, Save Vietnam's Wildlife (SVW), in collaboration with Pu…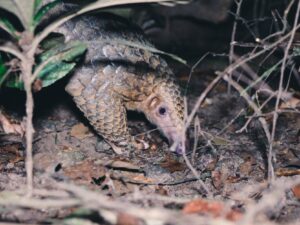 SWV's latest release trip took place on 14 January 2023. In collaboration with Cuc Phuong…