Our beloved leopard cat was once a victim of illegal hunting. Trapped and injured, he broke one of his legs. Fortunately, a kind local resident found him and brought him to a veterinary clinic for treatment. After four months of care, he was transferred to the SVW rescue center in Cuc Phuong National Park, where he could receive the best possible care.
Though he's now healthy and happy, our little friend can't return to the wild. His trapped paw couldn't be saved, and he's lost the ability to survive in his natural habitat. But he's starting a new life with a new mission: as SVW's new education ambassador, he embodies the heartbreaking consequences of illegal hunting and captivity.
His name is Trivet, which metaphorically means "steadfast" or "resilient." This name embodies the idea that even though the cat has lost one of its legs, he remains resilient, optimistic, and steadfast in his journey through life. Trivet serves as a symbol of hope and determination for all of us, reminding us that we can overcome adversity and continue to move forward with strength and courage.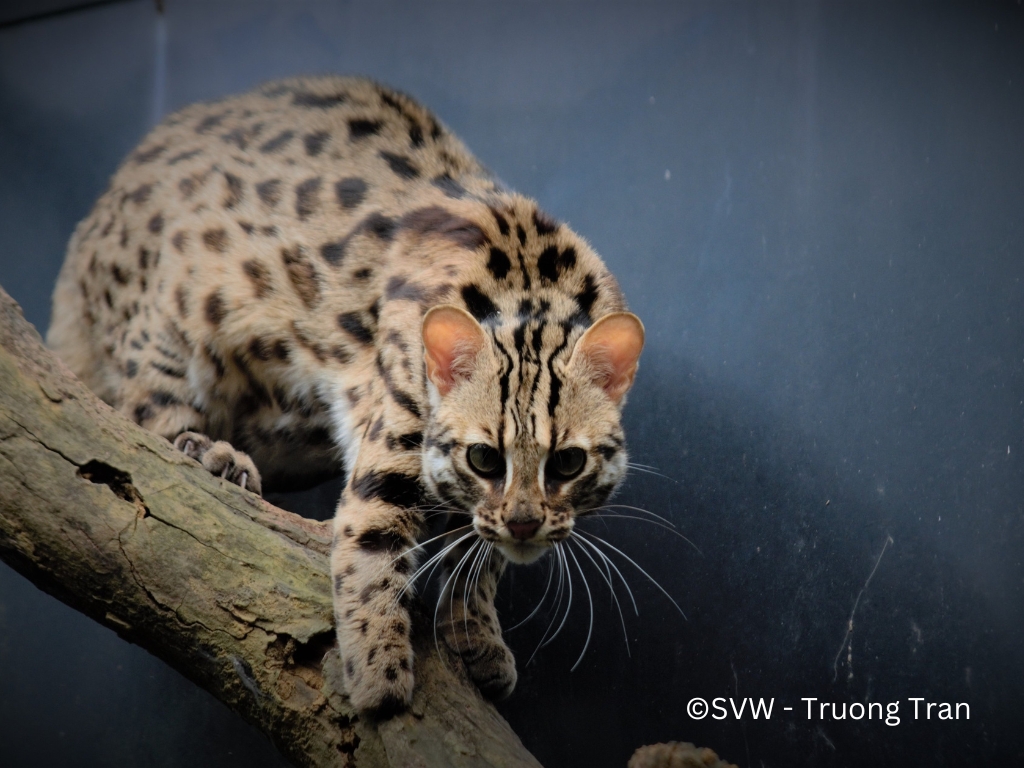 WITH ONLY $50, YOUR SYMBOLIC ADOPTION SUPPORTS SVW REHABILITATION EFFORTS FOR TRIVET AND OTHER RESCUED LEOPARD CATS
ADOPT VIA BANK TRANSFER (VND) IN VIETNAM​
Bank: Vietnam International Bank (VIB)
Account number: 345345345
Account name: SVW
Transfer content: Full name / Organization – Adopt Trivet – Email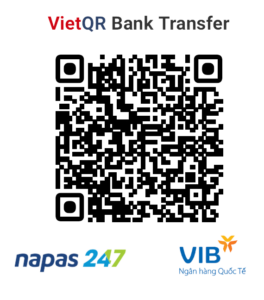 Releasing rescued animals doesn't happen overnight, and unfortunately our educational animals aren't ever going to be released due to the injuries they have suffered as victims of the illegal wildlife trade. With your symbolic adoption, you will support us to provide excellent care for not only Trivet but permanent residents at our place:
 This can include:
YOU'LL GET AN ADOPTION PACKAGE
YOU WILL RECEIVE THE PACKAGE SENT DIRECTLY TO YOUR EMAIL OR THE PERSON'S EMAIL YOU DEDICATE THIS ADOPTION TO, WITHIN 1-3 WORKING DAYS.
other animals need adoption: