Sang – the lovely but extremely pitiful Leopard cat was transferred to the Center on June 26, 2017, after being bought by a resident in Hanoi 3 months earlier and voluntarily handed over. Although injured in the leg, due to Sang being so wild and aggressive, this person could not approach him to take care of him. When he arrived at the center, he almost lost his left front foot, which would have left him with only one big toe, which made it difficult for him to move. This is also the reason why there was no chance that he could return to the wild.
Currently, Sang is being cared for in the long-term care area and becomes the Center's Animal Education Ambassador.
Transferring wildlife to a Rescue Center is a very practical action, but if you buy an individual animal, you are contributing to the increased demand and use of wild animals. This will motivate hunters and traders to continue hunting and trading illegal wildlife. Instead, contact the authorities immediately to get the best help.
When you symbolically adopt Sáng for one year, you are helping to save the Leopard Cat – a wild species of cat that is now threatened in Vietnam.
WITH ONLY $50, YOUR SYMBOLIC ADOPTION SUPPORTS SVW REHABILITATION EFFORTS FOR SÁNG AND OTHER RESCUED LEOPARD CATS
Andrea Spiekermann
I would be happy, if you could send me some pictures of Sáng. Thank you!
Anonymous
Anh Nguyen
This is not much, but I hope my little help can somehow contribute to improving these wild livings better
ADOPT VIA BANK TRANSFER (VND) IN VIETNAM​
Bank: Vietnam International Bank (VIB)
Account number: 345345345
Account name: SVW
Transfer content: Full name / Organization – Adopt Sang – Email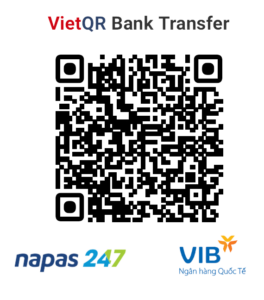 Releasing rescued animals doesn't happen overnight, and unfortunately our educational animals aren't ever going to be released due to the injuries they have suffered as victims of the illegal wildlife trade. With your symbolic adoption, you will support us to provide excellent care for not only Sáng and permanent residents at our place:
 This can include:
YOU'LL GET AN ADOPTION PACKAGE
& LOTS OF LOVE FROM SÁNG
YOU WILL RECEIVE THE PACKAGE SENT DIRECTLY TO YOUR EMAIL OR THE PERSON'S EMAIL YOU DEDICATE THIS ADOPTION TO, WITHIN 1-3 WORKING DAYS.
other animals need adoption: