With your donation, we are affordable to buy enough medicine and other medical facilities to save animals. Therefore, more chances of survival of animals will be checked regularly, more tests will be carried out to define the disease and more time for us to SEE WONDERFUL CREATURES ON EARTH. 
DONATE NOW!
HELP US TO provide these medicine and other medical facilities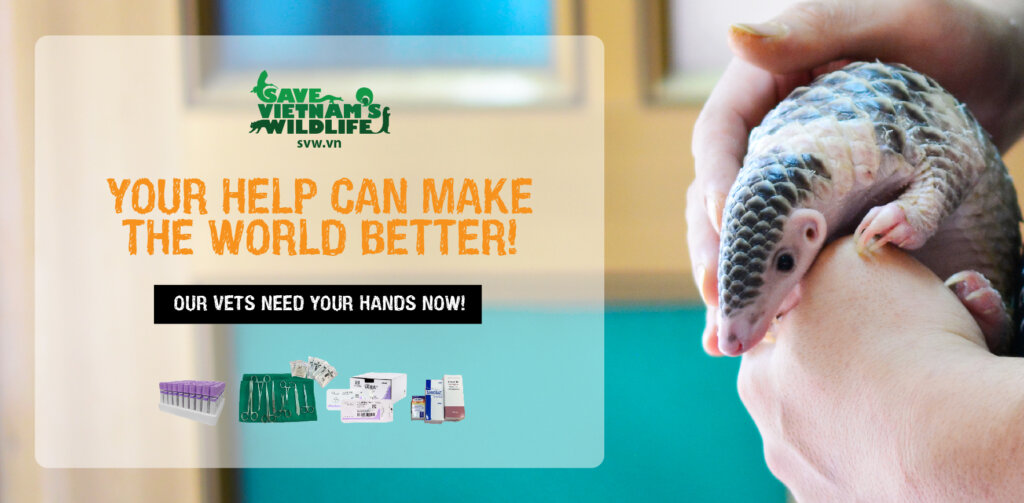 YOU CAN SAVE AROUND 100 ANIMALS​
Some of medicine and equipment that is crucial to our ability to conduct safe and thorough surgeries and health checks on the animals in the SVW's Vet Clinic seems to be run out soon due to the outbreak of the Covid-19 and limited support from the donors. Without these pieces of equipment, our veterinary team will not be able to perform the life-saving surgeries that take place here at the SVW every day.
Normally, the vet team and captive team regularly take care of around 100 animals at the same time. The result of these facilities and medicine lacking means that our Vet team would be unable to ensure safety for both veterinarians and animals during the health checks or surgeries.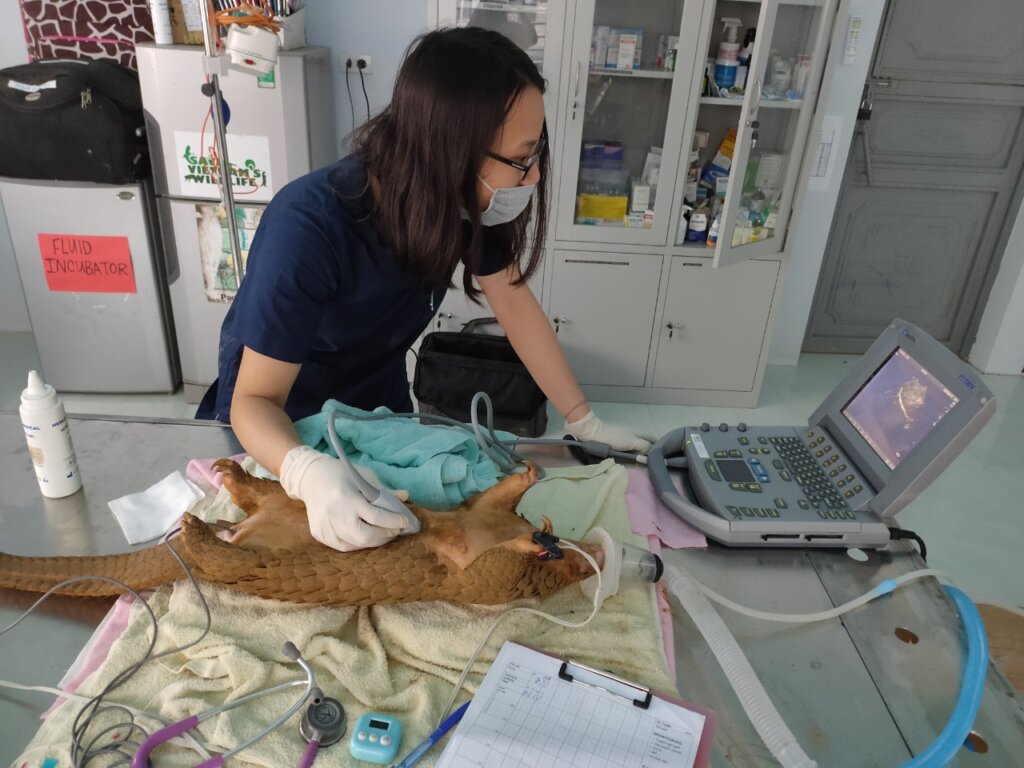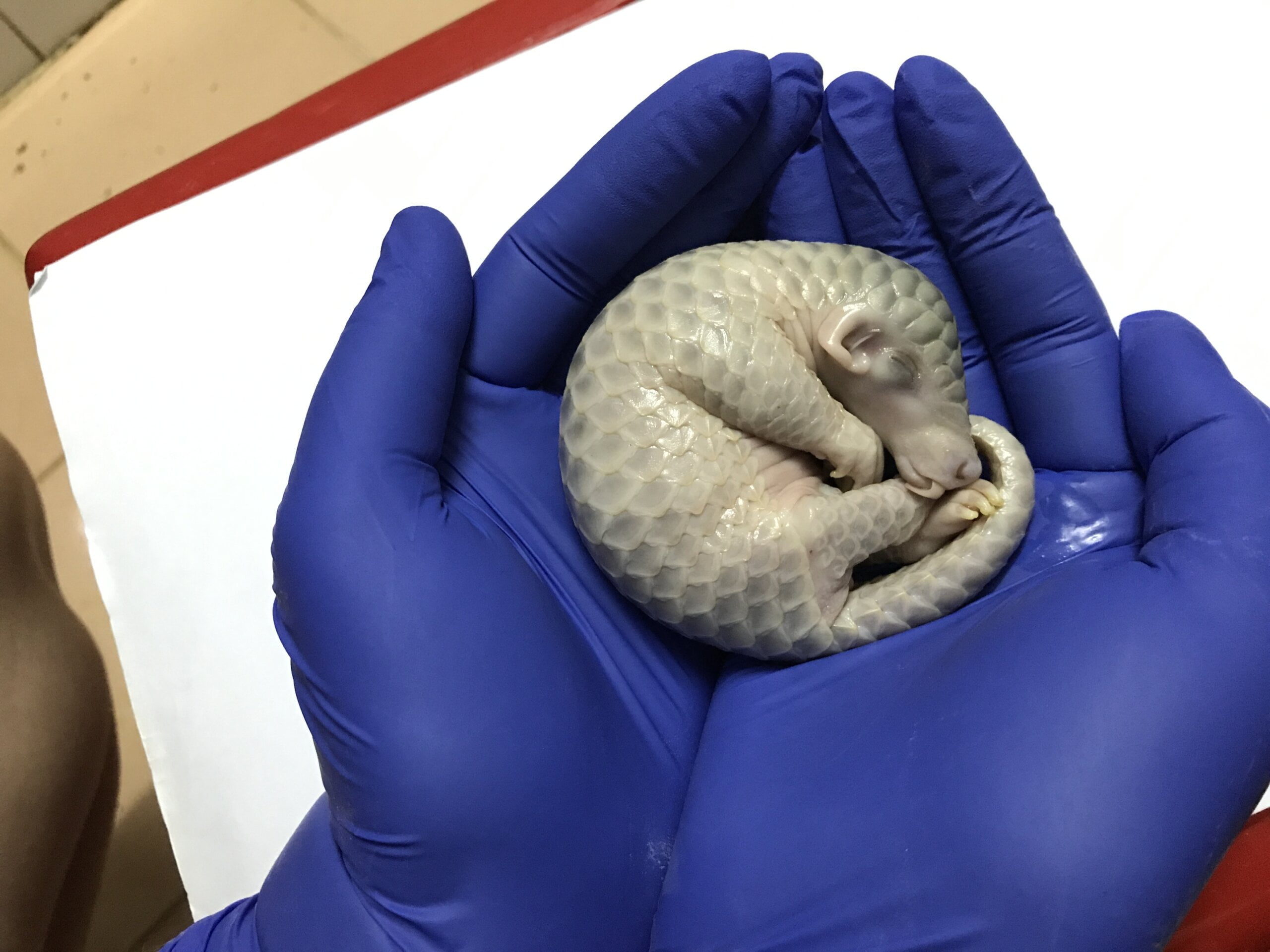 AND SAVE AN ANGEL READY TO BE BORN
The veterinarians come with us for their love with animals, however, the love does not only bring happiness but also share with pain and stress. "Thousands of tears and sweat have fallen, whenever we feel completely helpless to witness the animals died in front of our eyes. Especially in many urgent cases, the little things of medicine and other equipment such as slice and cover things, surgical instruments, and so on can be a great basement to help us to fight against death and to save the animals quickly" Ms. Nhung, a veterinarian shared.
Your contribution will go straight to the continuation and readiness for medical facility supply in the Vet clinic, ensuring the safety of both rescued animals and our veterinarians. And maybe, your donation today not only save one pangolin but also save another a little angel inside the mother's womb, ready to be born.
HOW CAN YOU GIVE THEM A HAND
Your gifts will be used to buy all items annually for saving the animals, including:
Laboratory
Slice and cover 
Blood sample container 
Fecal sample container 
Sent-out test
Surgeries
Surgical consumable material
Surgical disinfection
Surgical instrument 
Vaccination: Vaccine – 3 types 
PPE: Personal Protective Equipment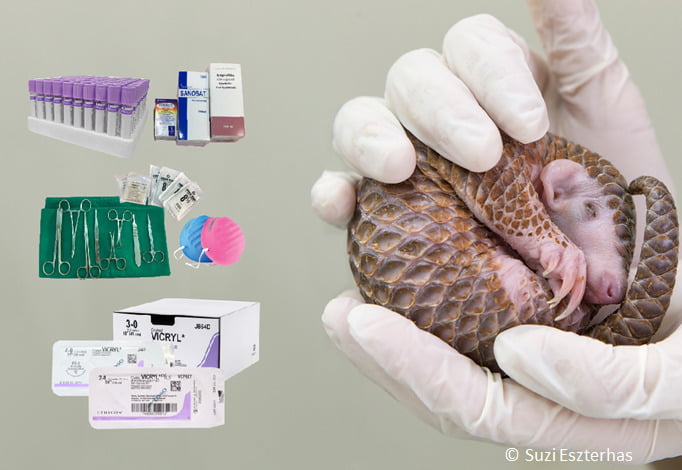 The sooner you help come, the better chance of curability and survival the rescued animals get!
Anonymous
Anonymous
Thank you for your hard work. Keep on!