YOUNG GUARDIANS OF THE FOREST
What
is
the
Anti-poaching
Unit?
The Anti-poaching Unit is an organized action group whose main role is to combat the poaching of wildlife. Recognizing an urgent need to strengthen law enforcement and protect the forests and wildlife in National Parks, SVW established an Anti-poaching Unit in Vietnam in 2018, in collaboration with Forest Rangers.
The Unit had an initial intake of 7 members who were operating in Pu Mat National Park, this increased to 16 members 1 year later.
All members are between 20 – 30 years old, and have graduated from either University or College, specializing in forestry in Vietnam. They undergo a rigorous training program to enhance their skills and understanding of conservation, with a focus on wildlife, law, conservation values, issues, and community communication skills. They even spend time learning first hand from hunters who are experienced in finding traces of violations in the forest.
In coordination with forest rangers in National Parks, Anti-poaching Units conduct patrols (each typically lasts 5-10 days) to check and prevent violations of the law on forest management, protection, development, and forest product management, reporting their findings to competent agencies for handling in accordance with law.
The very first anti-poachers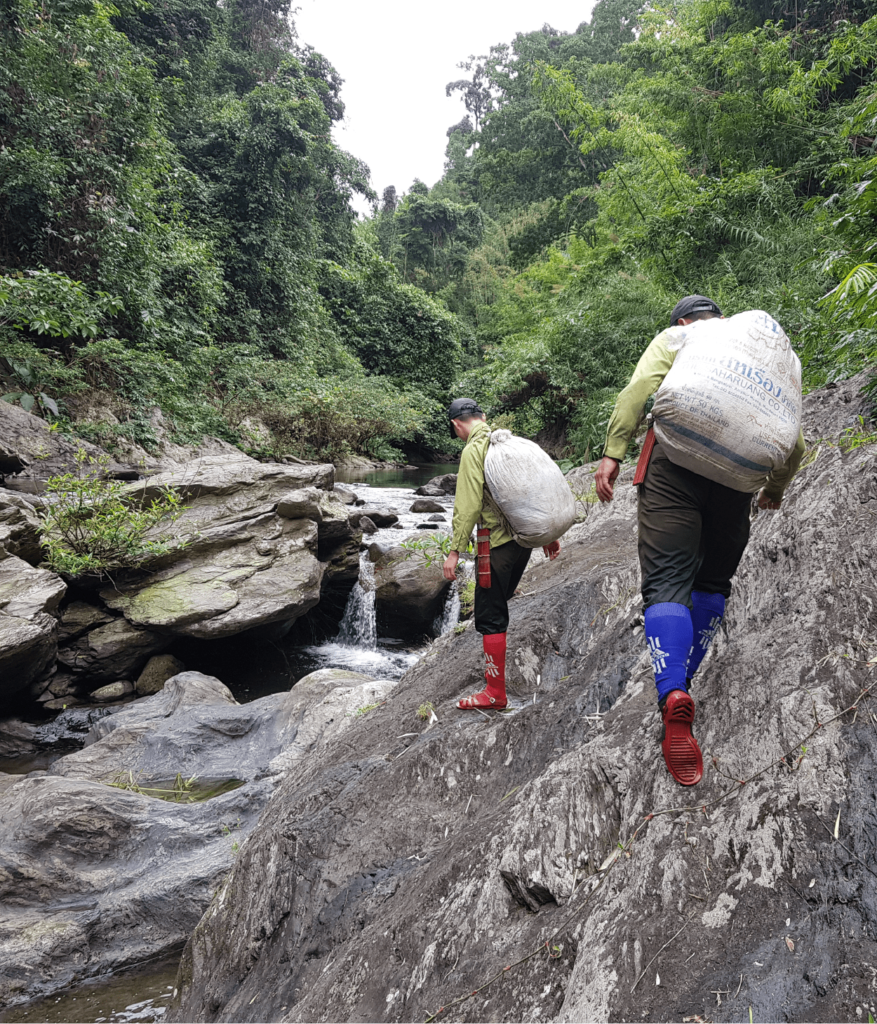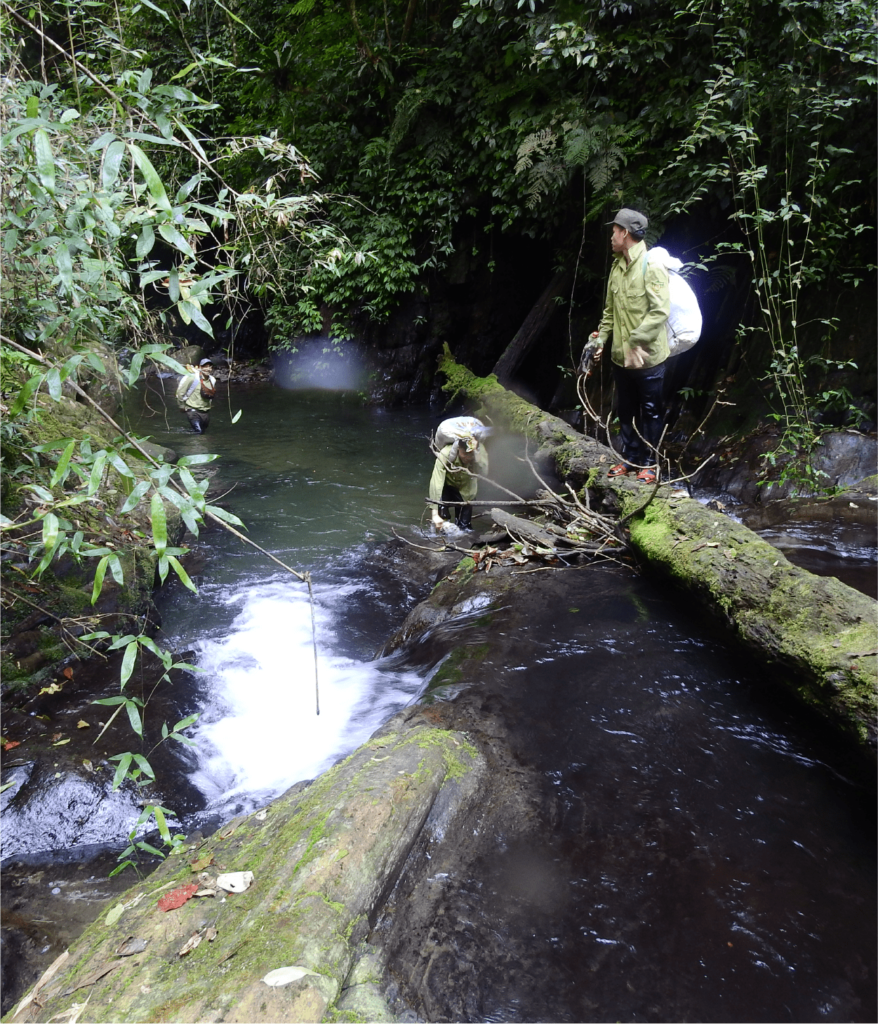 After a thorough selection process, the unit started with 7 members, who were equipped with survival skills, modern equipment and knowledge of forest protection. In the 4 years since its inception, there are many original members who have remained and continue to protect the forest.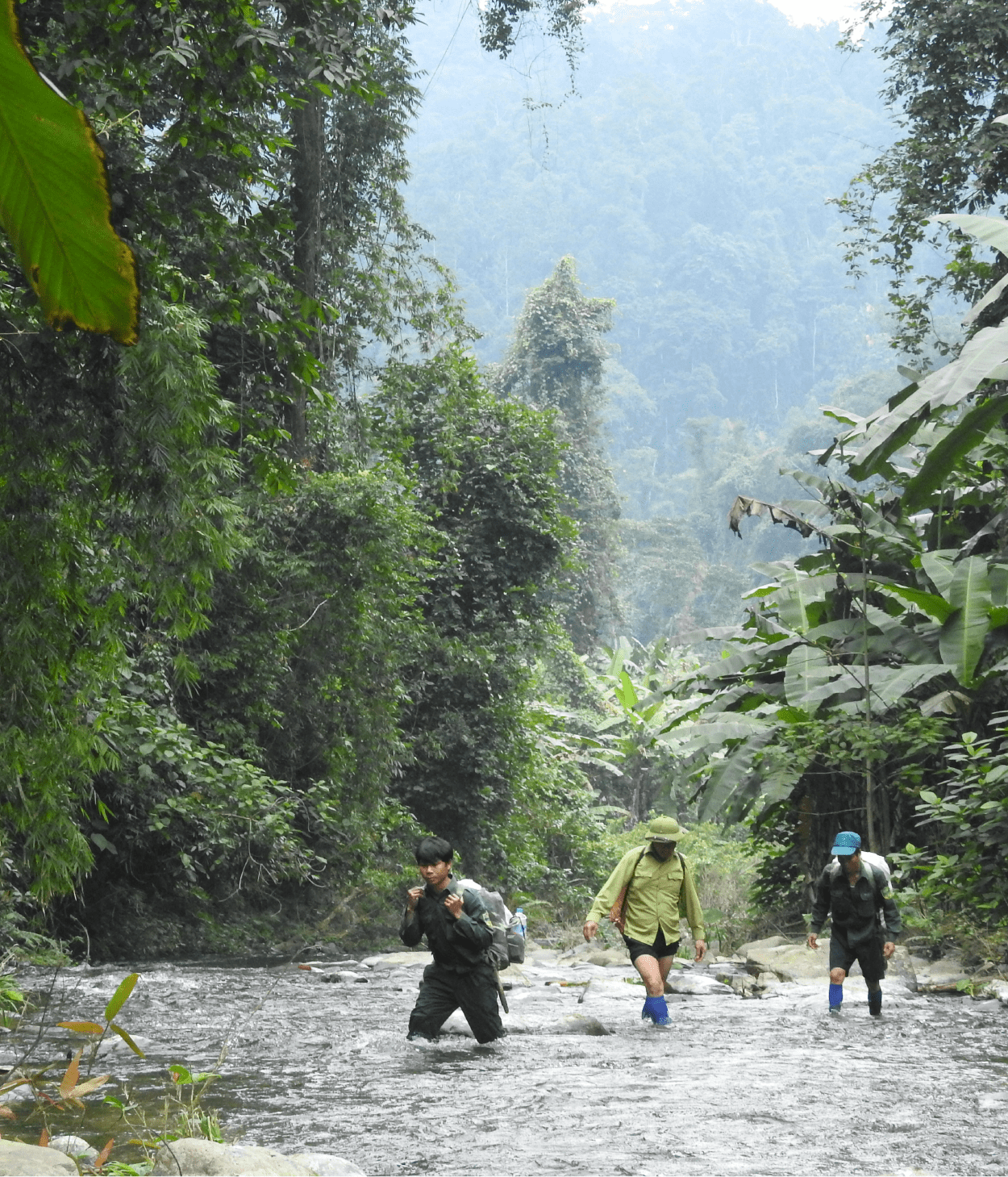 Coming from Chau Khe - a land with the largest natural forest area in the country, Loc Van Thang, born in 1985, the eldest in the unit, is also one who radiates joy by bringing laughter to those around him. Before joining SVW, Thang worked in various jobs and positions, before eventually becoming a part of the Anti-poaching Unit. Thang uses his maturity to take care of the younger members by always taking on the most difficult tasks. Yet he never forgets to smile, even though continually climbing mountains and wading through streams for days makes him tired.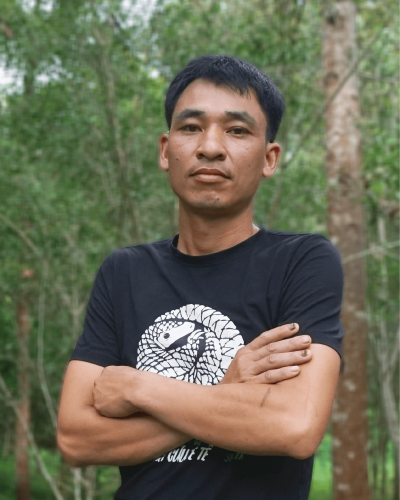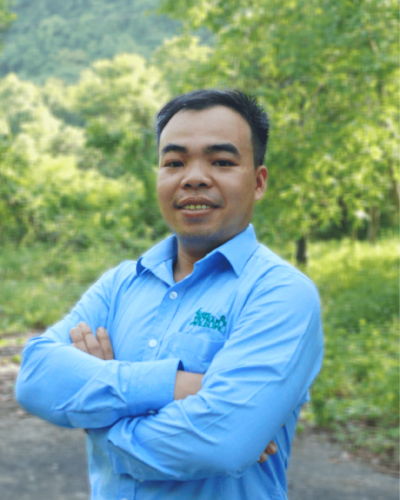 Loc Van Tao is also from the West of Nghe An, burning in him the rustic love of the green forest canopy. Tao is an outspoken person, with straightforward thoughts and decisive actions. Some see him as subdued, however, but Tao is a talented chef who cooks nutritious dishes and also carries a poetic soul.
Born and raised in Con Cuong, Lang Van Dien is a young man with the durability and strength that comes with his age. Whether a patrol trip is long or deep into the forest, Dien is always one of the first to arrive. Most of all, Dien has a superb memory. Everything that happened during the trip, every road taken, Dien always remembers, even if the first trip was 4 years ago.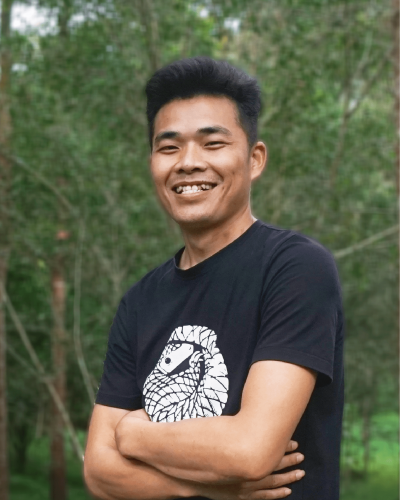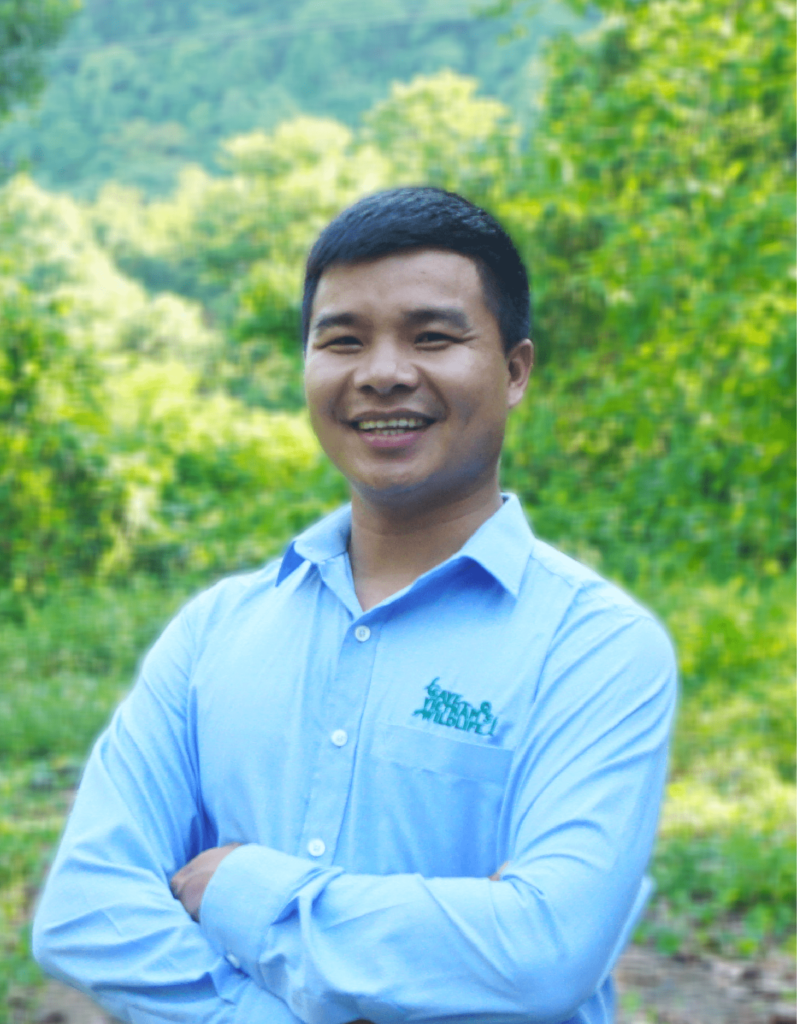 Pham Quoc Hoa, a young man, came from a small fishing village along the Lam River. He moved away from the river to live and work in the mountainous district of Tuong Duong. Hoa is a blend of both river and mountain, with the softness of the water, whilst also demonstrating the hardness of the mountains and forests. He is calm and gentle but no less enthusiastic or aggressive in his role. Hoa is always the one who makes sure that no one is left behind.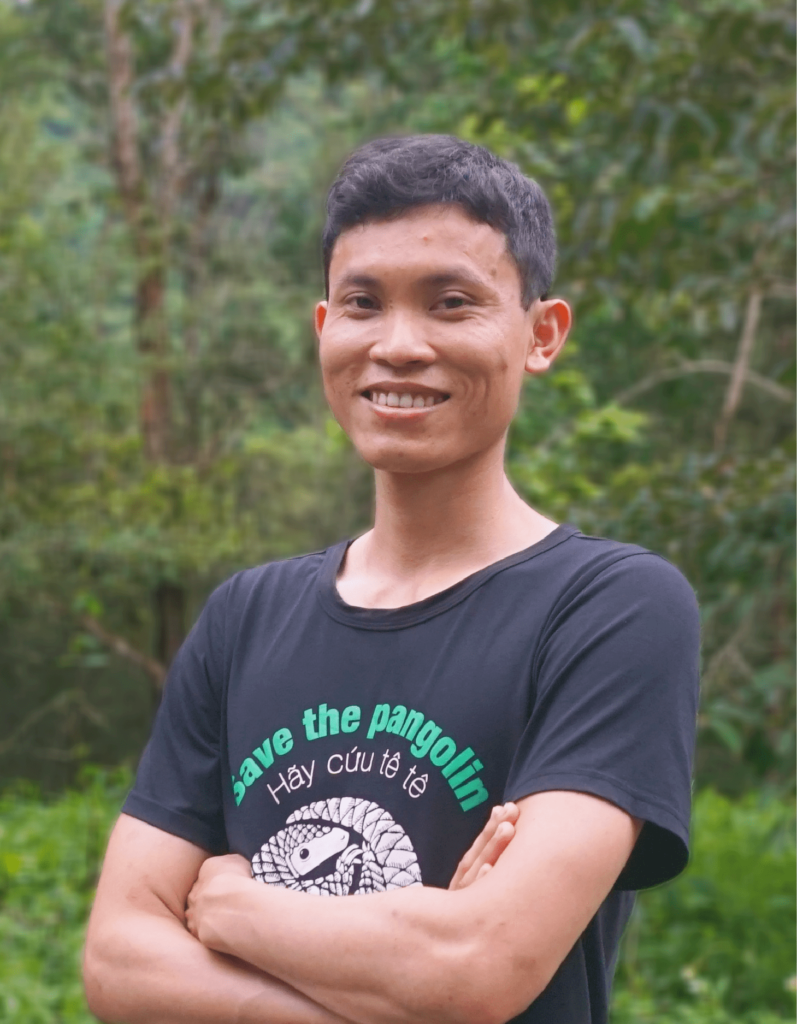 Nguyen Huu Trung, from Thanh Chuong - a mountainous area of Nghe An, is a thin tall man with dark skin but has a scholarly and intellectual appearance, some people doubt if he has the health or strength to patrol the forests. After four years, Trung has quietly removed these doubts. Not only is Trung strong with good endurance, he also has good knowledge of biodiversity, laws and a vision for forest protection. Trung is always exploring and learning new aspects of the forest and enjoys sharing this knowledge with everyone in the unit to help build capability.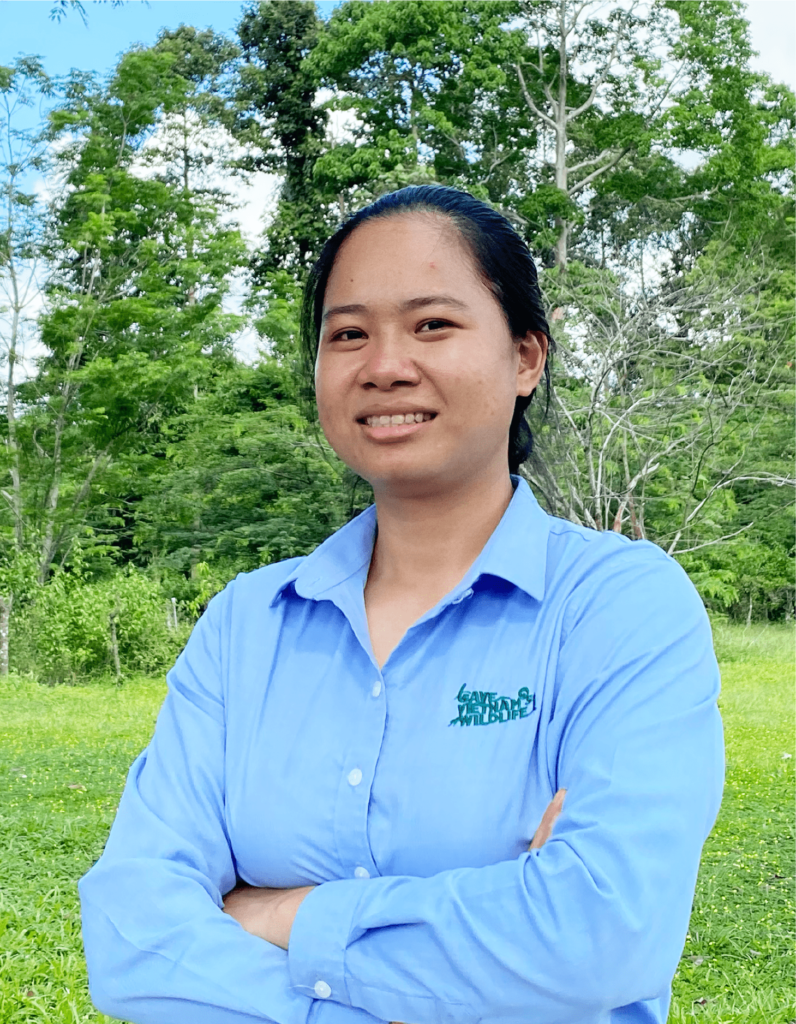 Le Thi Ngoc Lam, the only girl in the unit, a rose amongst the thorns. She never misses a patrol, never complains about the deep forest and cold water, because she is a daughter of the land of martial arts in Binh Dinh. Lam has a fearless, sharp way with words and is decisive in every action.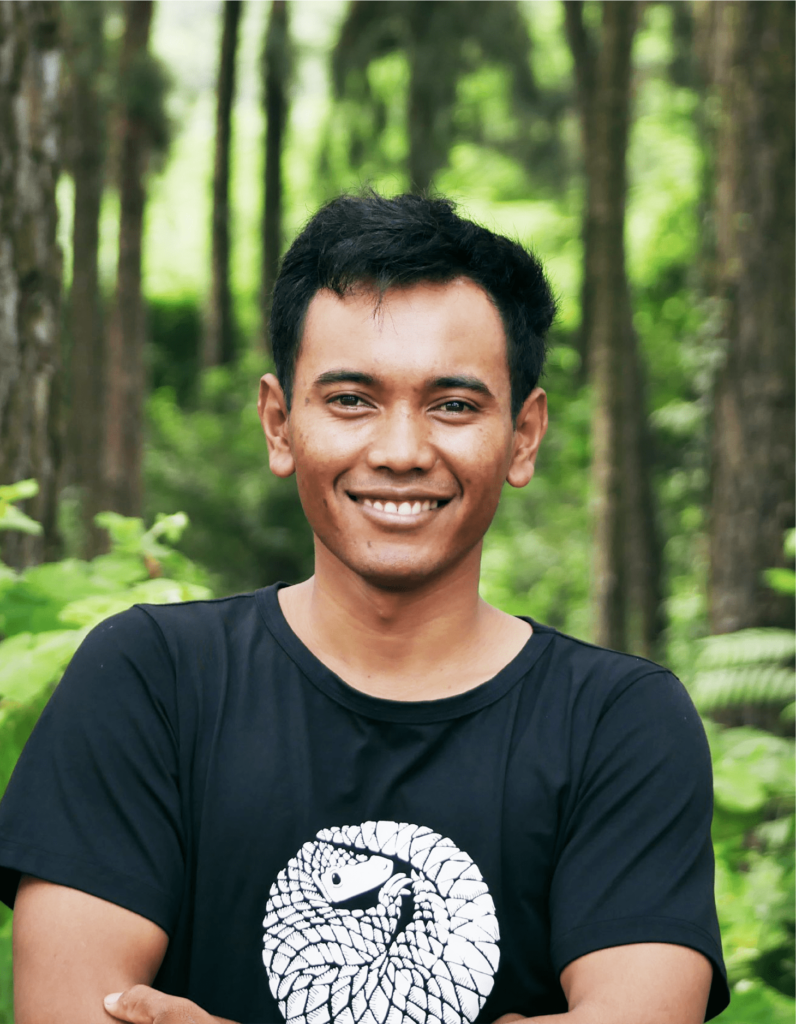 Soh Ao Ju Long, a young man with dark skin, bright eyes from the Co Ho ethnic group, was born in the Central Highlands. Ju Long is rustic and gentle, but always gives people around him a sense of security. Although not talkative, Ju Long is an enchanting storyteller with quirky and witty words. Along with that, Ju Long himself is like a historic page of the Central Highlands, preserving the green for the forest ecosystem day and night.
Dedicating
youth
to
forest
protection
There are many people who have been skeptical when looking at these young people, can they do this extremely hard and arduous job? In addition to the unforeseen dangers of the forest, especially during the rainy season, when it is full of yellow flies and leeches, would the absence of electricity, clean water, Internet and modern entertainment, make them give up?
Being on patrol duty, removing traps and saving animals, there were countless times the Anti-poaching Unit members had to endure heartbreaking scenes. "Instead of seeing live animals, we saw animal carcasses hanging from trap lines, or fleshless bones piled up in tree holes. Some of us didn't dare to look." Trung recalls. What Trung brought back after each trip were worries, haunting images of black deaths, or the piercing pain of seeing illegal activities still in operation with the hunters' camps, trap houses erecting for miles.
"After more than 4 years of working in the field of wildlife protection, I no longer see trap houses, permanent camps, and see more animal tracks." Trung proudly said.
Despite the differences in starting points, age, generation and gender, each member of the unit shares the same heartbeat and a burning enthusiasm for wildlife conservation in Vietnam. They all want to make a contribution to the preservation of "green lungs". The work of forest protection in particular, and wildlife conservation in general, is not only responsible by an individual, but by the communities and furthermore, by the joint efforts of everyone.
DONATE TO ANTI-POACHING TEAM​​
The work that the APU do at SVW is vital to keeping the Vietnamese wildlife protected. Their dedication and determination are fundamental to the conservation success of the conservancy, and we cannot thank them enough for all that they do. Let's encourages them to continue their hard work.