Law Enforcement Training On Pangolin Conservation
In Vietnam
law enforcement officers participated
Increasing the understanding of local officials about Pangolin conservation, illegal trade, consumption, and law enforcement actions (related to Pangolin crimes and illegal trade) at international, regional, and local levels.
Building capacity for local enforcement agencies in dealing with confiscated Pangolins such as identifying, handling and caring.
Promoting responsible and pro-conservation placement of confiscated Pangolins.
Strengthening working relationships and facilitating cooperation between law enforcement agencies and NPO/NGOs.
The two 2-day training courses on Pangolin Conservation: Situation, challenges and law enforcement actions were successfully organised at Save Vietnam's Wildlife, Ninh Binh, Vietnam from 7th to 11th November 2016. Fifty-four participants, including 25 rangers, 21 environmental police and 8 custom officers and leaders from 13 Northern and Central provinces in Vietnam – where they had confiscated a high number of Pangolins from illegal trade, enthusiastically attended the courses.
During the training courses, all participants were provided with adequate knowledge, skills and techniques to increase their understanding of Pangolin conservation, Pangolin illegal trade, consumption and law enforcement actions at international, regional and local levels. They also learnt and practised how to deal with confiscated Pangolins, including identifying, handling and caring procedures. Moreover, the responsibility and pro-conservation placement of confiscated Pangolins were promoted during the training. The importance of caring on-site and rescue procedures at the rescue centres were also presented to help them understand the whole process and cooperation work needed to ensure the best placement for confiscated Pangolins.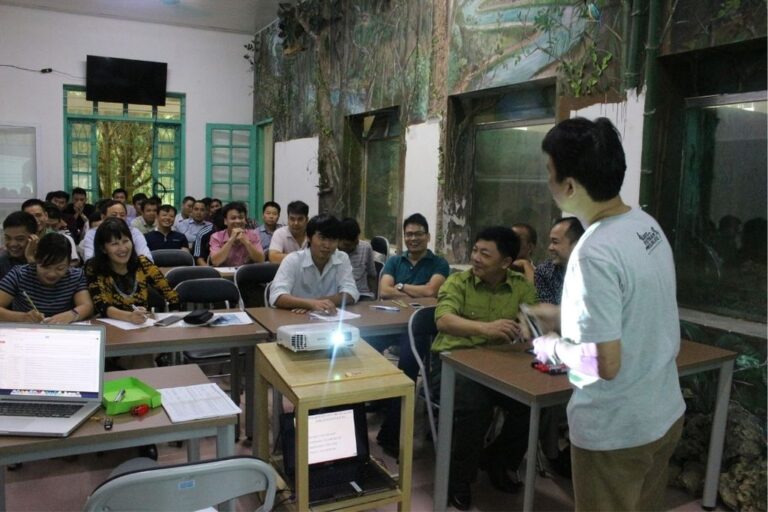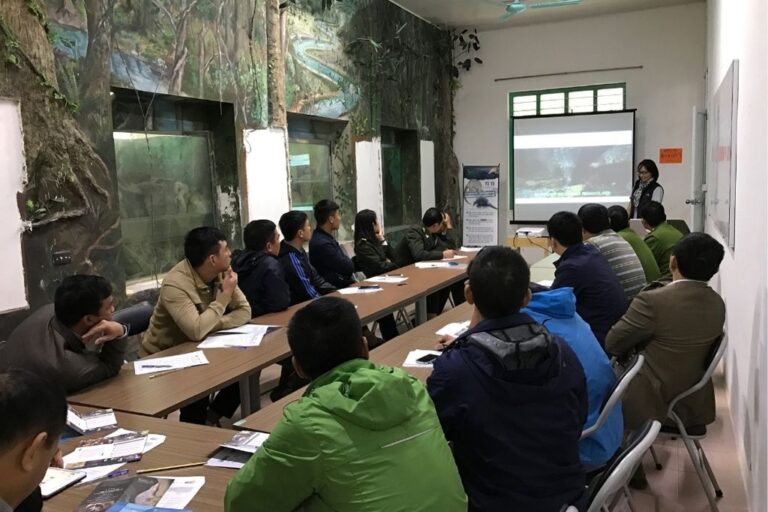 The training courses were carried out as planned and reached the goals. All activities were implemented on time.
There were 54 participants including rangers, environmental police and custom officers and leaders from 13 provinces in Northern and Central provinces attended the training courses. It reached 90% of the plan (60 participants) – a very high percentage compared with the law enforcement training courses of other organisations.
The most significant outcome of the courses was a sharp rise in the number of confiscated Pangolins that were informed to SVW through authorities (from 22 Pangolins in 2014, 145 Pangolins in 2015 to 251 Pangolins in 2016). Amongst all the rescues in 2016, the rescue of 127 seized Pangolins from three provinces attending the mentioned training courses – just one month after the training ended – was the strongest proof of long-run cooperation between SVW and Vietnamese law enforcement officers in the future.