VETERINARIANS NEED HELP FOR A PORTABLE X-RAY MACHINE
DONATE NOW to help us buy a new portable digital X-ray machine.
Bring more hope for thousands of animals, give them better chances of curability and survival, then soon be back into the wild!
A PORTABLE DIGITAL X-RAY MACHINE CAN MAKE A HUGE DIFFERENCE FOR THE RESCUED WILDLIFE!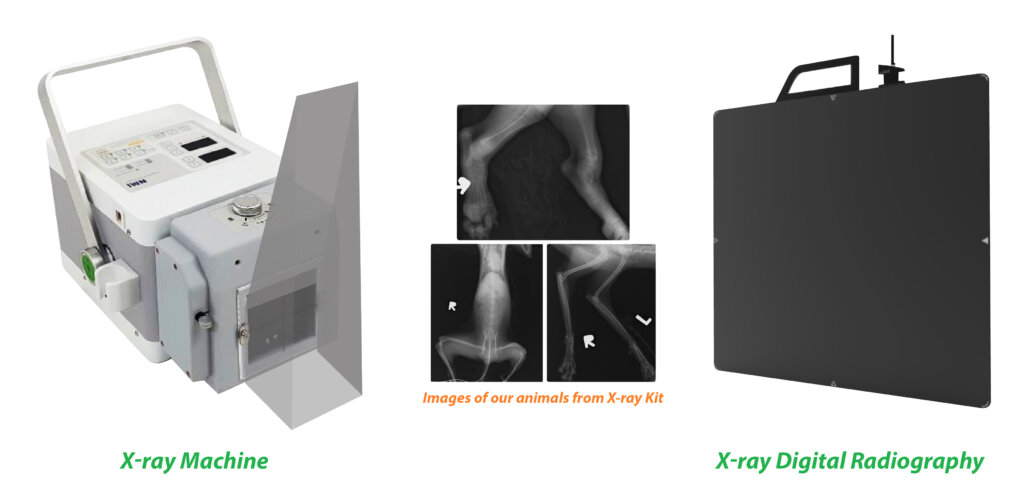 RESCUED ANIMALS NEED TO BE CHECK BY X-RAY KIT TO BETTER TREATMENT PLAN
A piece of equipment that is crucial to our ability to conduct safe and thorough surgeries and health checks on the animals in the SVW's Vet Clinic is X-rays (including X-ray Machine and X-ray Digital Radiography). However, honestly, we still do not have one.
The animals that come in the rescue center mostly suffer from acute trauma. As statistics from our Veterinarians, 70% of them need to be checked by the X-Ray kit to get an early health assessment to the animals before planning for their treatments. Besides, many unreleasable animals remaining at our rescue centers also require routine health checks to make sure they are having an adequate quality of life.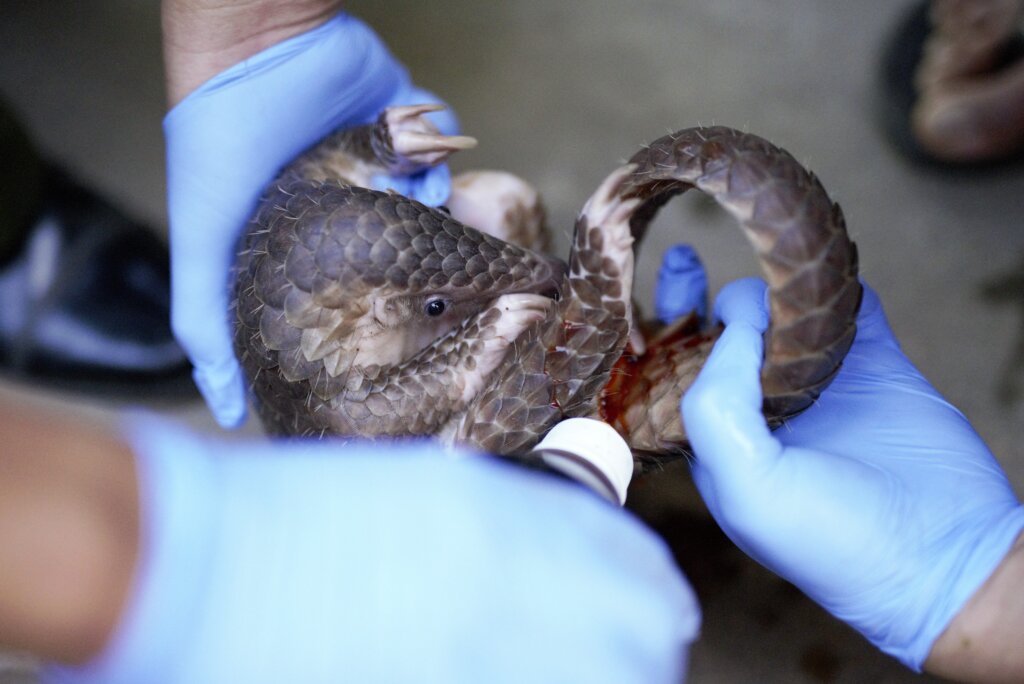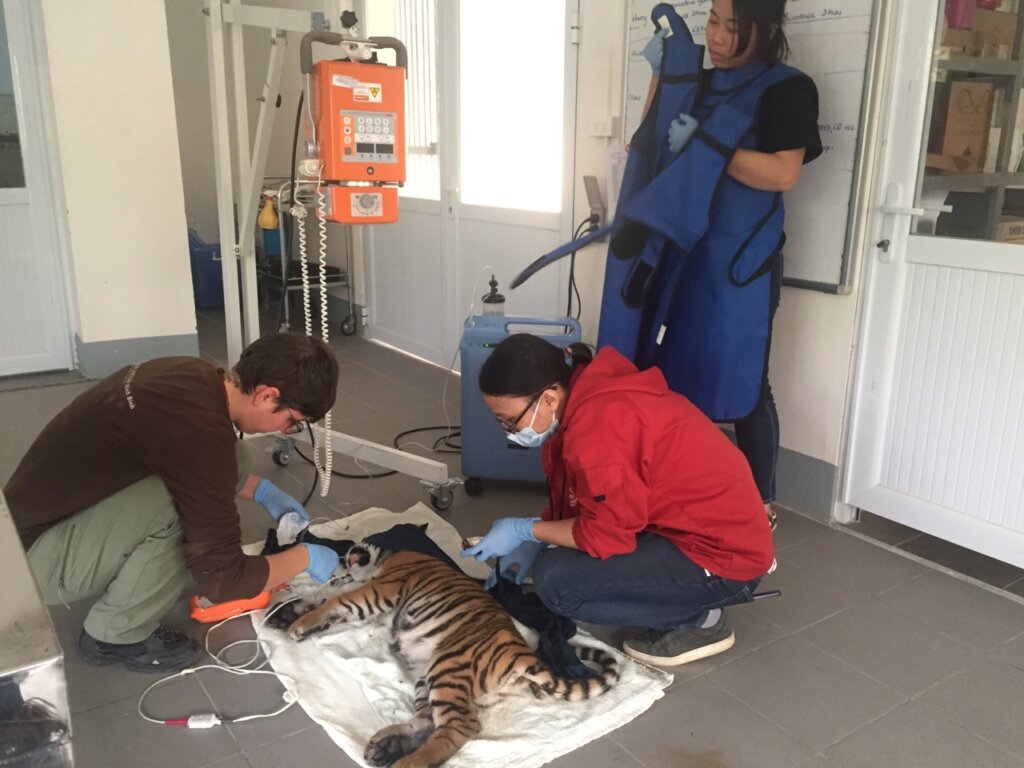 ASKING HELP FROM A NEIGHBOR CENTER
However, we're only able to perform X-rays when it's urgent and a must for seriously injured animals by asking for help from a neighbor center (about 8 kilometers far from us). It means normally, we have to bring the injured animals from our center to the neighbor one whenever X-rays are required to perform. Or our neighbor will help to carry their facilities by car to our center in case the animals can not be moved. These actions may bring more stress for the animals, take time for arrangements or checking the availability of X-rays. All of this may lead to late diagnosing, reduce the effectiveness of treatment, in addition to affecting the machinery during transportation.
Some common ISSUES NEED X-ray KiT
 Some common problems of the animals in our centers need the X-ray kit to determine the presence of the animals' internal issues that cannot be otherwise detected, covering:
Pulmonary diseases such as pneumonia and asthma
Airway diseases such as bronchitis and collapsing trachea
Heart disease and congestive heart failure
Broken bones (fractures)
Gastrointestinal foreign bodies
Internal masses/tumors
Joint diseases such as arthritis
Kidney and bladder stones
Jaw bone loss due to periodontal disease and tooth root abscesses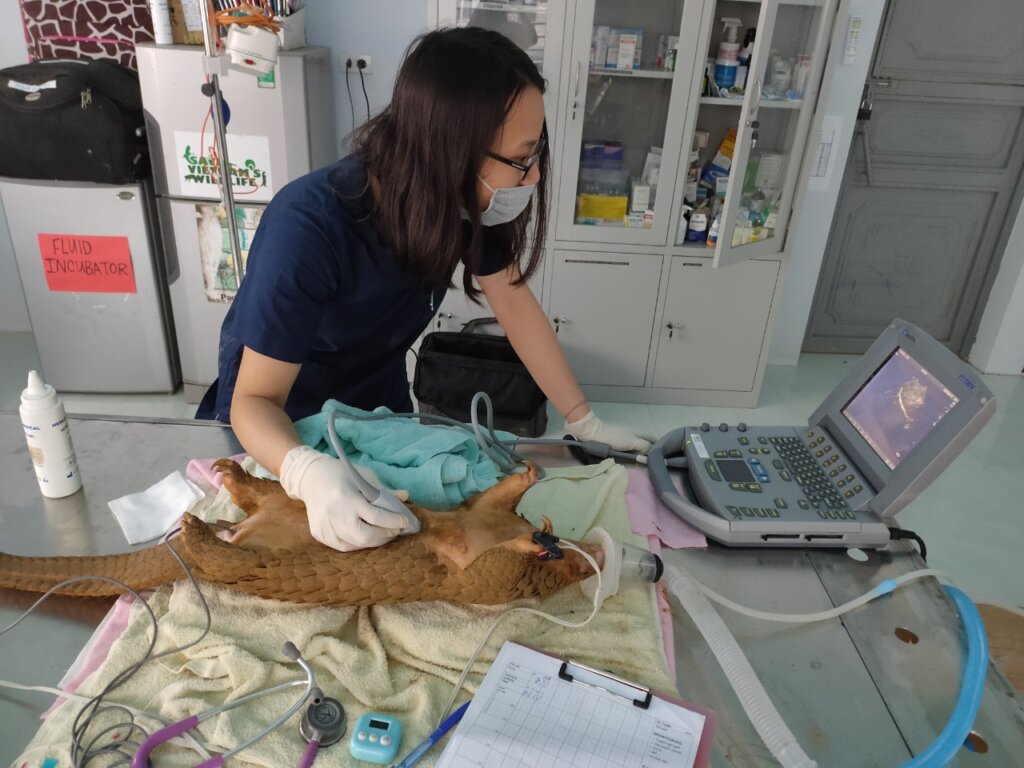 The sooner X-ray kits come, the better chance of curability and survival the rescued animals get!
VET team needs help for a portable digital X-ray machine