Field research, social research and captive research.
There is a lack of understanding of the requirements of threatened species, including the pangolins and small carnivores distributed in our selected stronghold Pu Mat National Park and in captivity. Therefore, conducting conservation research will improve our understanding of the conservation needs of threatened species and helps to monitor the successes of our conservation activities.
We have three research themes: 
FIELD RESEARCH
The field teams of Save Vietnam's Wildlife carry out field studies to improve the understanding of wildlife ecology, status and conservation requirements.
Field studies aim to find sustainable habitats for our species and carry out post release monitoring for our released wildlife.
Our research contributes directly to our evidence based advocacy work with government, training of protected area staff, enforcement officers and university students in the identification and handling of, and threats to these species and to outreach work with communities surrounding protected areas.
SOCIAL RESEARCH
Save Vietnam's Wildlife has been undertaking several social studies throughout Vietnam to provide a baseline understanding of why people hunt, eat and use wildlife products.
Using both quantitative and qualitative methods we have worked with hunters and local communities, traditional medical doctors, wildlife restaurant owners and wildlife product consumers
CAPTIVE RESEARCH
We focus our captive research on disease, nutrition, behaviours, veterinary care, and welfare for our focus species. We use this research to produce international standard husbandry standards and protocols.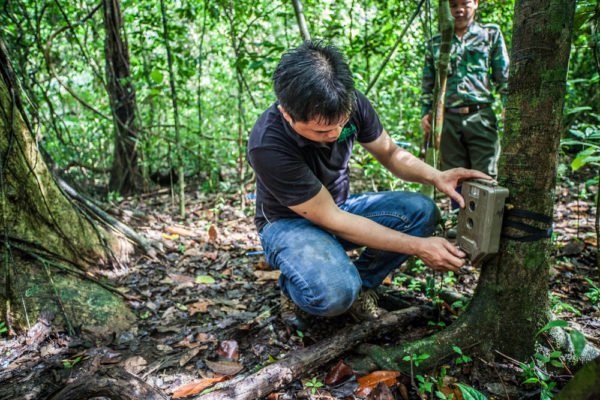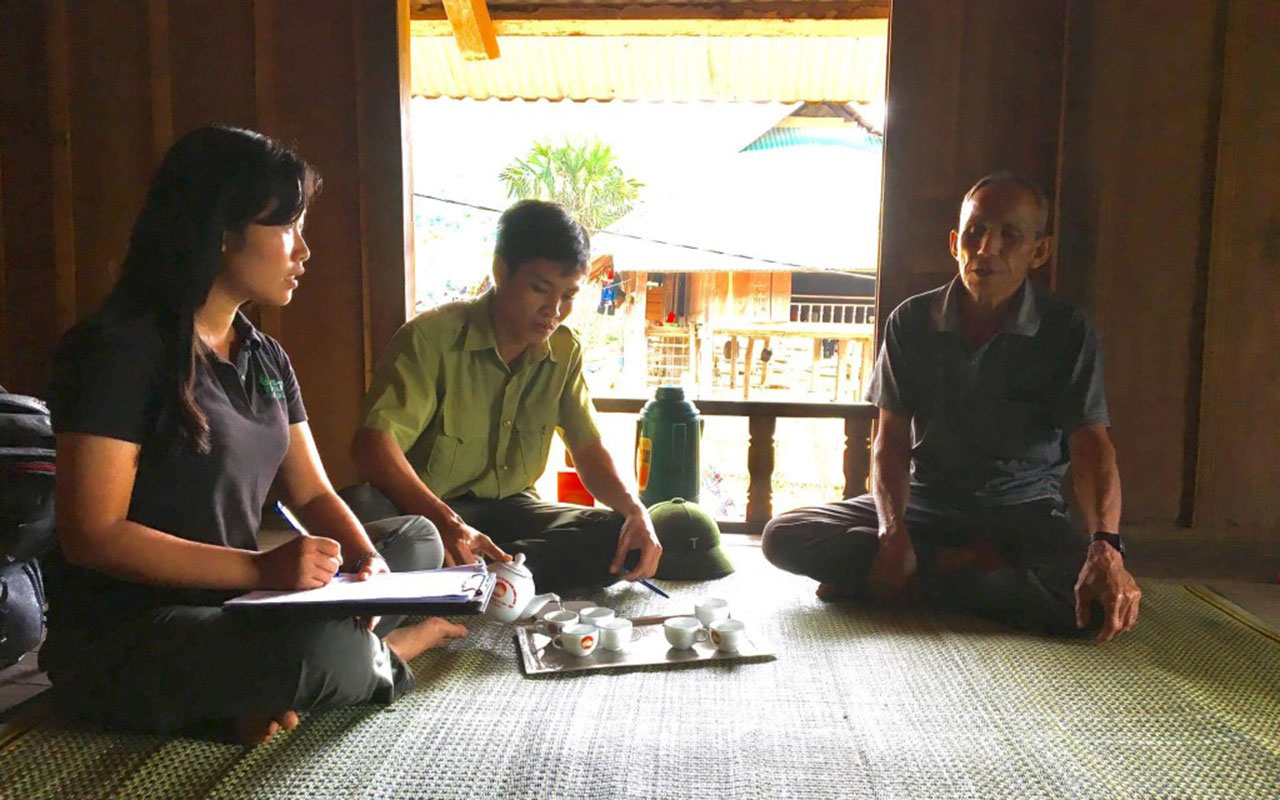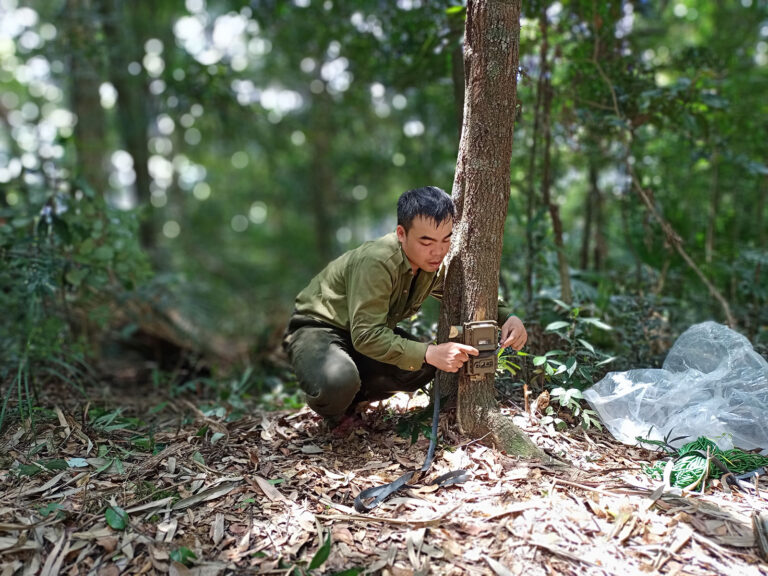 Confirmed the conservation status of mammals in our release site
The camera-trapping system (SVW in collaboration with Leibniz-IZW) helped establish the status of this area's ground-dwelling mammal and bird species; this will give us a baseline for measuring the impacts of our interventions.

17% of the camera-traps recorded pangolins, a figure unheard of from comparable sites in mainland South-east Asia.

Although we can't confirm how many were released pangolins, the records are very encouraging and give us hope that we can recover pangolins in this site.

Targeted camera-trapping in 2019 produced the first confirmed Owston's Civet record for Khe Choang, offering fresh hope for the recovery of this species in the landscape.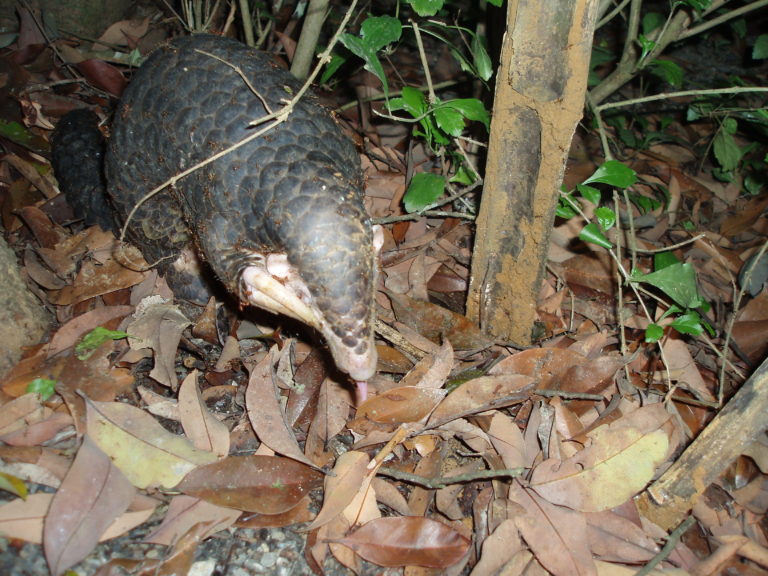 Longest known monitoring of a released Sunda Pangolin
The team was busy monitoring released pangolins in both Cat Tien National Park and Pu Mat National Park throughout 2018 and 2019. This pangolin species is very challenging to monitor; it is nocturnal, semi-arboreal, and released animals often move very far from their release site, sometimes in excess of 5 km! In 2019, a combination of VHF telemetry and camera-trapping allowed us to monitor a released Sunda Pangolin in Cat Tien National Park for 8 months.

As far as we know this is the longest period that this pangolin species has been monitored for. The data has given us invaluable insights into the movements, home range and survival rates of our released pangolins.
Established the conservation status of Chinese Pangolin at multiple sites in Vietnam
In September 2016, SVW carried out interviews on pangolin status in 10 protected areas in Vietnam, including in our main field site, Pu Mat National Park. The interviews confirmed that Chinese Pangolin is very rare across its former range in Vietnam. The results were then used to help guide follow-up surveys using detection dogs, trained to search for pangolin faeces; these found very few faecal samples, confirming that pangolins are rare in multiple sites in the country.

This study sugests that the ex-situ conservation of Chinese pangolins can be come an infortant tool to save the species. The detection dog team did however locate a live Sunda Pangolin in Cat Tien National Park, offering further proof that the pangolin population there is relatively healthy compared to other sites.
READ THE OWSTON'S CIVET STRATEGY 2019 - 2029