IMPROVING LAW ENFORCEMENT TO COMBAT ILLEGAL POACHING AND ENGAGING COMMUNITIES TO PROTECT NATURE
COMMUNITY ENGAGEMENT
We work with local communities to raise awareness, find viable alternative livelihoods; to reduce their impacts and inspire them to protect wildlife.
LAW ENFORCEMENT IMPROVEMENT
We organize workshops for government forest rangers, local police, the border army and community leaders. The aim is to strengthen the collaboration between them and improve enforcement against the illegal wildlife trade.
In mid-2018, SVW established its own law enforcement unit, in collaboration with Pu Mat National Park, to address the protection of released animals, as well as to secure the park's wild populations. 
After the success of the first anti-poaching team of 7 members, we employed a second unit  in March 2019, to bring the total number of anti-poaching members to 16 and expanding the patrol area to a total of 950 km2.
The anti-poaching team have been working extremely hard to combat illegal wildlife poaching in and around Pu Mat National Park and uses the SMART program to monitor their results.
ANTIPOACHING TEAM'S EFFIECIENCY
MONITORED OUR IMPACTS USING SMART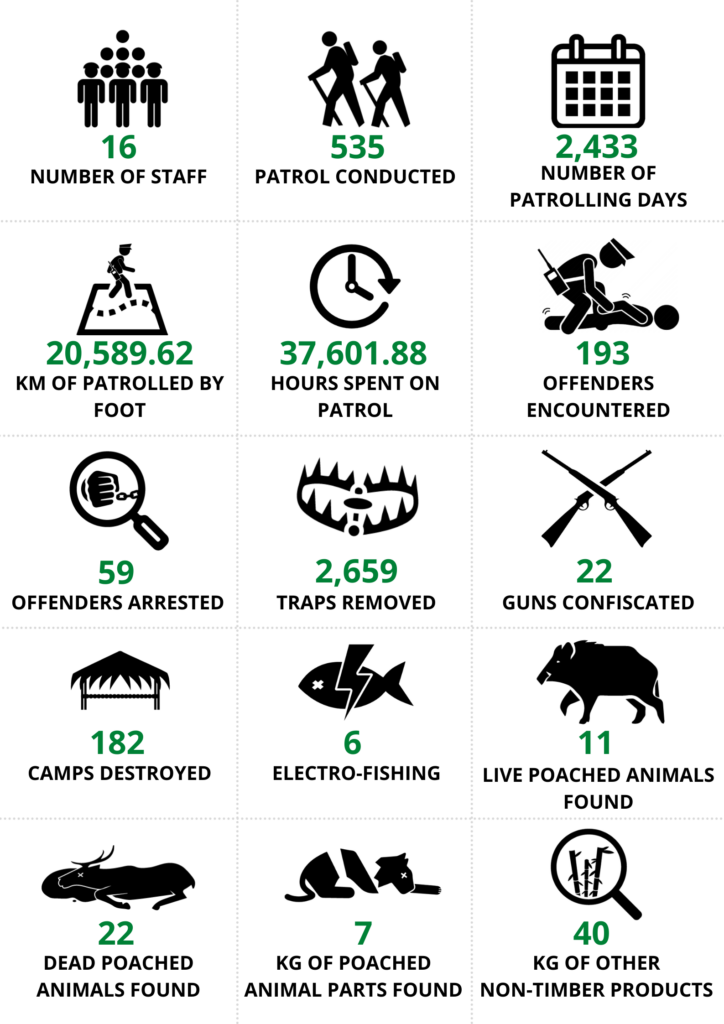 Anti-poaching team's SMART report in 2020
SPONSOR ANTI-POACHING RANGERS!
Have problem donating on our page?
You can also donate via WCN and all money comes direct to us. Link to WCN page:
wildnet.org/svw
LATEST SITE PROTECTION'S NEWS
It seems we can't find what you're looking for.