Taking conservation to the communities
All wildlife species in Vietnam are threatened by human actions. To achieve effective conservation we must address the root causes of these actions, which often relate to a lack of understanding or negative attitudes towards these species. We aim to promote positive perceptions and attitudes supporting the conservation of wildlife. By building awareness and communicating messages that create positive perceptions of our species we aim to create attitudinal change. This we hope will affect the human behaviors that are negatively impacting wildlife populations.
We will employ a variety of tools to engage our target audiences: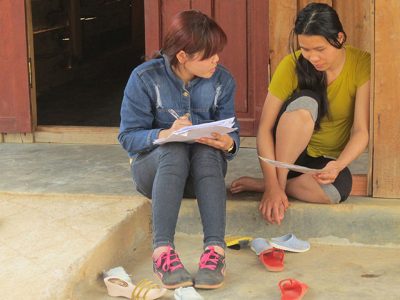 Social Research/ Community-based Project
Our teams will carry out social surveys to help understand the characteristics of our target groups, identify local needs and establish the conservation requirements of our targeted species. This is key to ensuring our awareness campaigns and education program work effectively.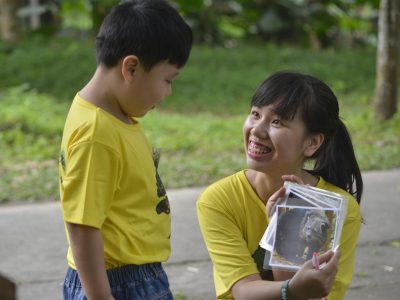 Awareness – Education programs
We develop and design well-evaluated programs for each of our target group:
School programs for primary students
Workshops about
law enforcement for government officials and rangers
Community-based projects, ie. finding alternative economic solutions for
local people
Behaviour change intervention design
Outreach – Media
We are using various communication medium such as educational publications, video production, and our education centre to gain public support for Vietnam's wildlife.
government officers trained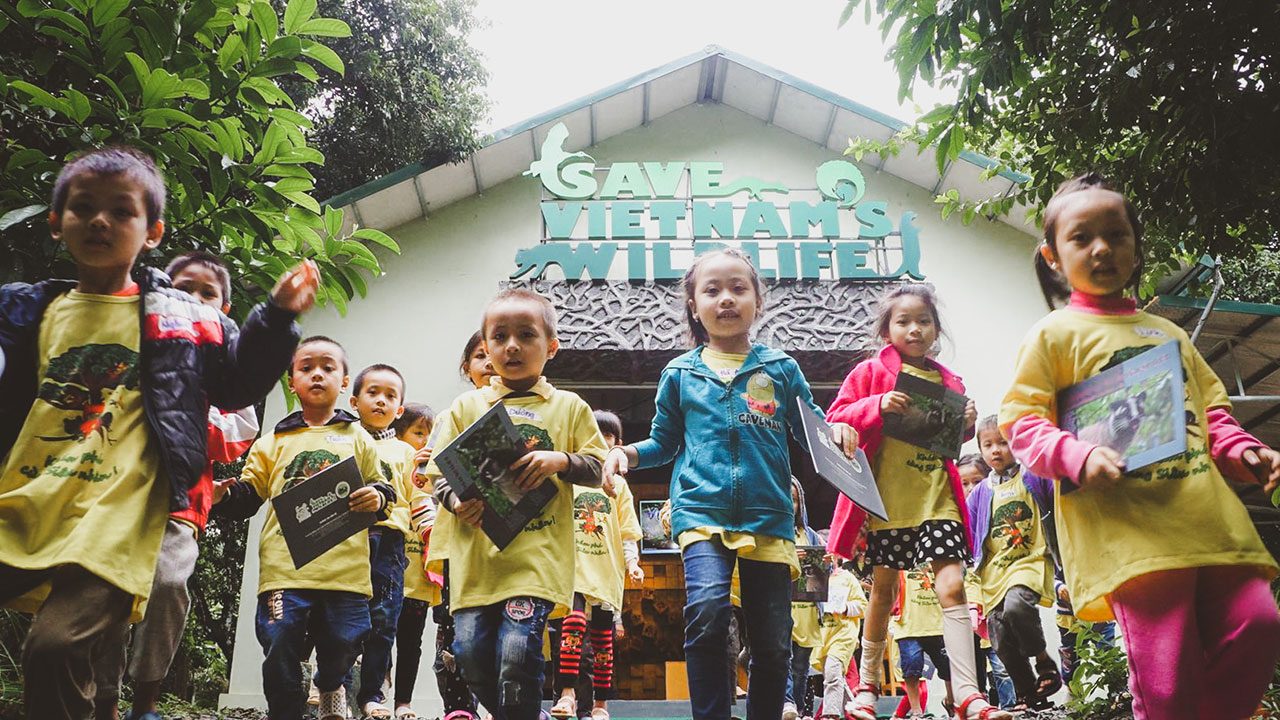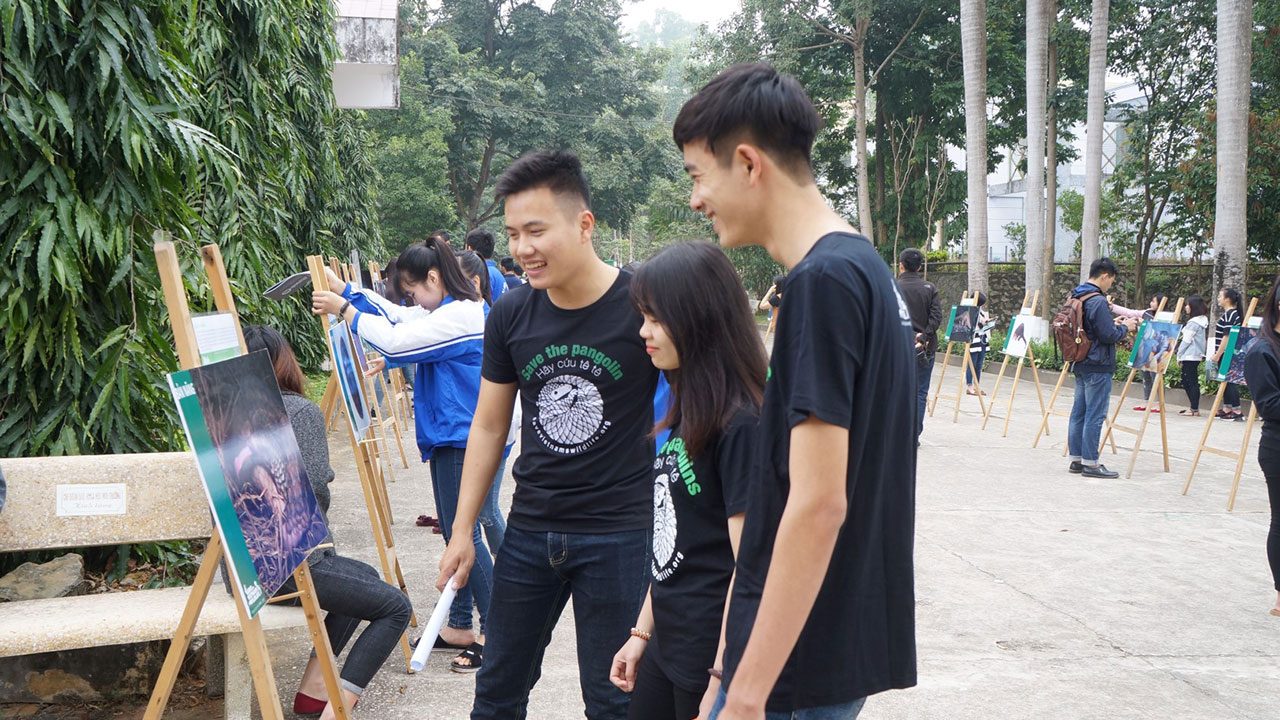 WILDLIFE EDUCATION FOR SCHOOLS
Many children in Vietnam don't get the chance to learn about wildlife. There are no formal wildlife education lessons in the Vietnamese schools and children have limited opportunity to discover the forest and wildlife.
We developed Wildlife Education Programs for children in different age groups from 5 to 13 years old. During a full-day program, children explore Cuc Phuong National Park and visit our education center to see some of the rarest species, such as Sunda Pangolins and Owston's Civets. Since the start of our Wildlife Education Program, already more than 8,000 school children joined!
Children are encouraged to actively ask questions which relate to characters of wildlife and their stories before being rescued at our centre. True emotional stories of "why are wildlife kept here?" and "are they able to be released back to the forest?" have touched the hearts and minds and inspired them to love then take part in to protecting these animals. Through a visit the children also learn about wildlife rescue and the rehabilitation process, conservation breeding and reintroduction programs.
Save Vietnam's Wildlife plans to develop more education programmes with schools to educate more children and students about wildlife and wildlife protection. For more information or to register your school for the program, please send an email to [email protected]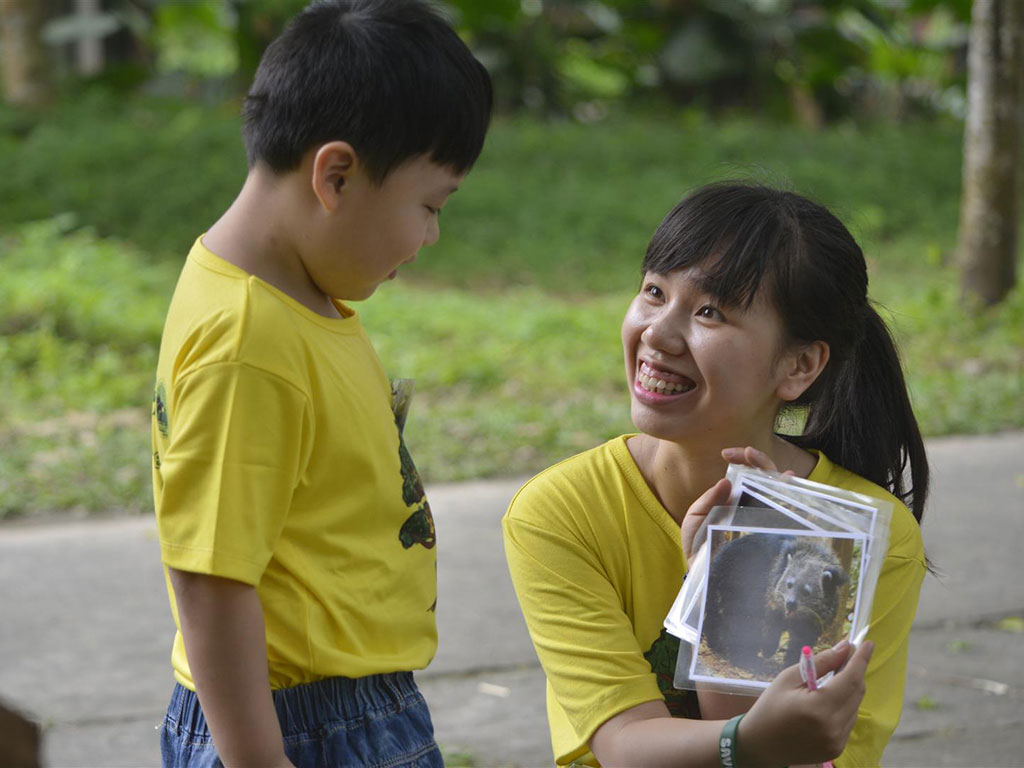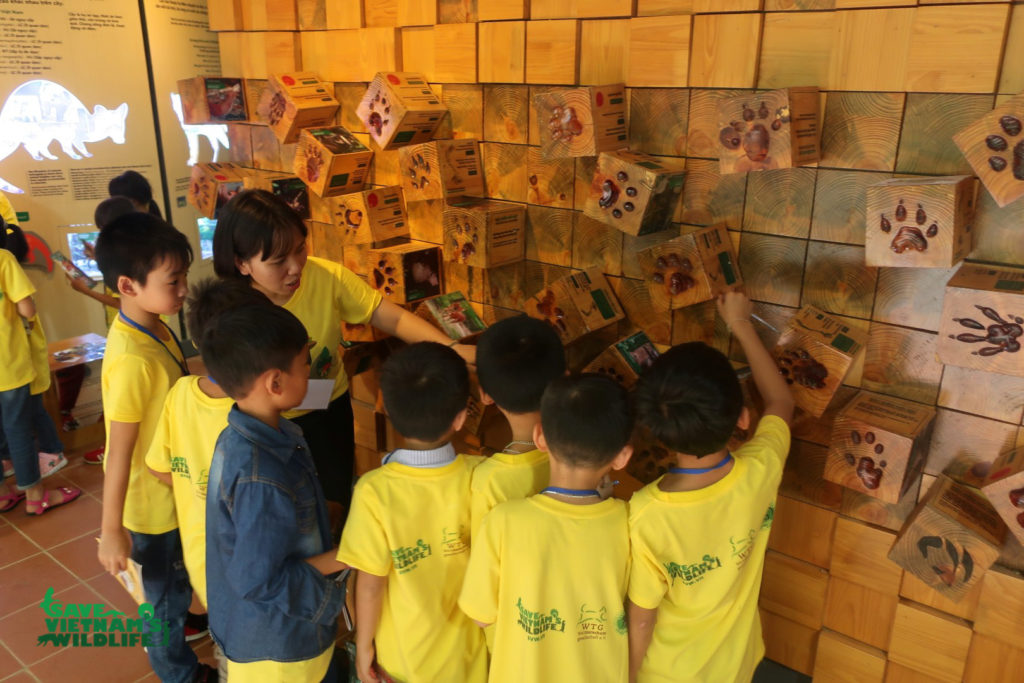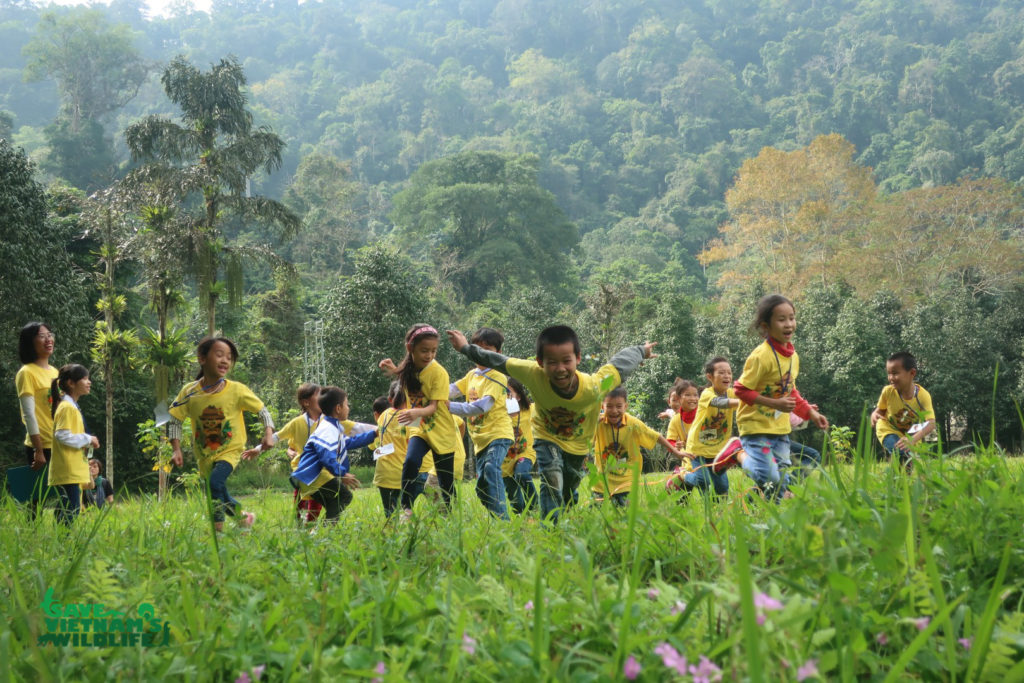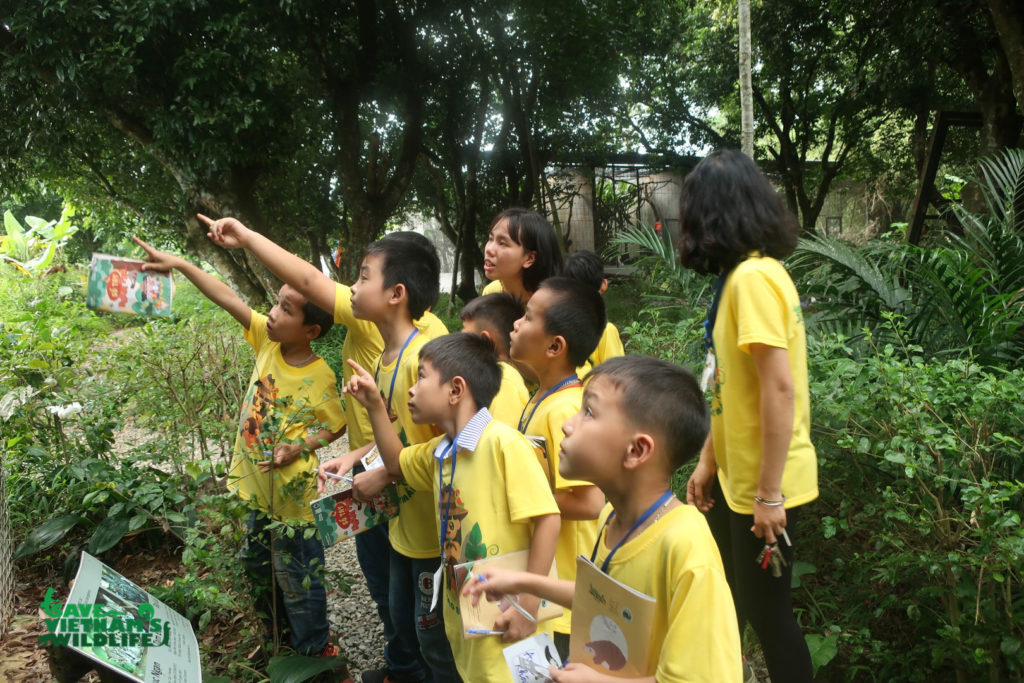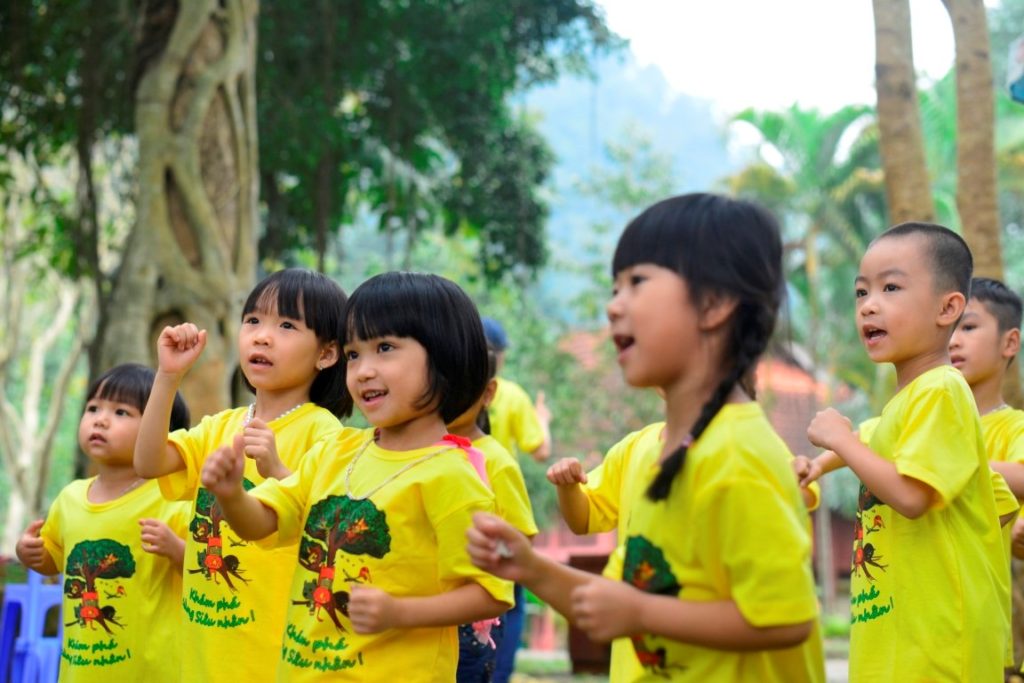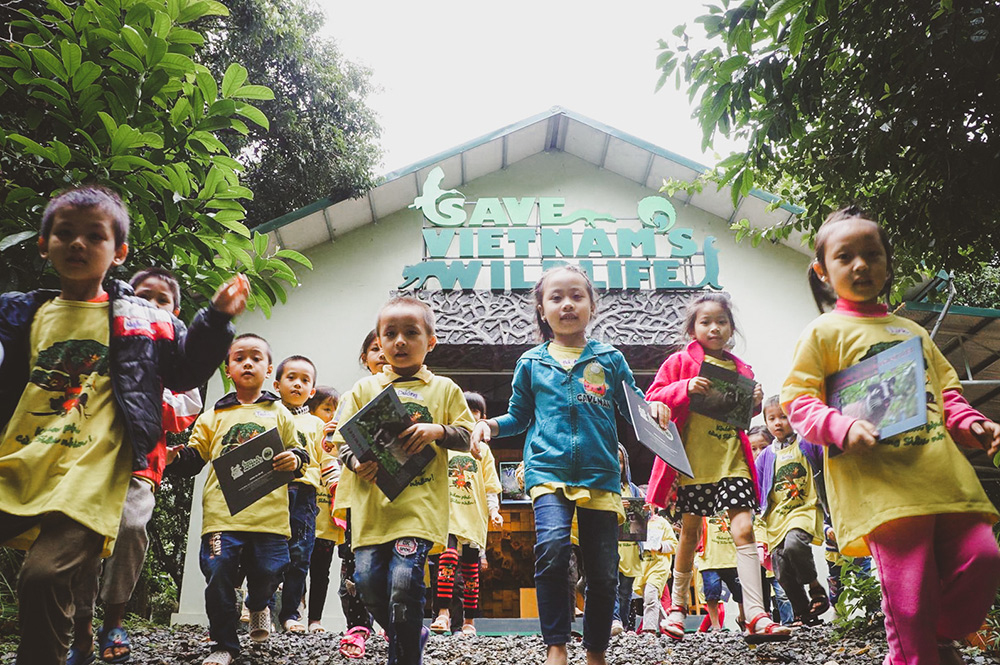 CARNIVORE AND PANGOLIN
EDUCATION CENTRE
The Carnivore and Pangolin Education Centre was opened in February 2016. Inside our interactive education centre visitors can learn about the 39 precious and irreplaceable carnivores and pangolins in Vietnam. We trained tour guides of Cuc Phuong National Park to teach visitors about threats to wildlife and the conservation work of Save Vietnam's Wildlife.
Visit our permanent animal residents at the Education Centre, hear their rescue stories and find why they cannot be returned to the wild. Our current permanent resident animals are Binturong, Mask Palm Civet, Common Palm Civet, Leopard Cat, and Owston's Civet.
Learn how you can take action to save wildlife, as well as buying merchandise to help our conservation activities, and find out how they can help to save wildlife from the brink of extinction.
The education center is open 7 days per week, including holidays, from 9:00am– 11:00am and 2:00pm- 8:00pm.
social research - behaviour change
Save Vietnam's Wildlife conducts social research to understand the trade and motivations of pangolin consumers. We need this information to produce effective behaviour change campaigns. As part of this research, over 11.500 pangolin traders, hunters, traditional medicine doctors were interviewed. 
We currently focus on the behaviour change campaigns that target to government authorities to increase combat illegal wildlife hunting and trading. Save Vietnam's Wildlife organised workshops for  rangers, police, customs to build the trust, inspiring them about wildlife conservation and to provide the knowledge and skills and motivate them to take actions to save wildlife.
At the moment, we are working together with University of Oxford to implement the project "Exploring the effective use of celebrities in wildlife demand reduction: changing perceptions of pangolins in Vietnam".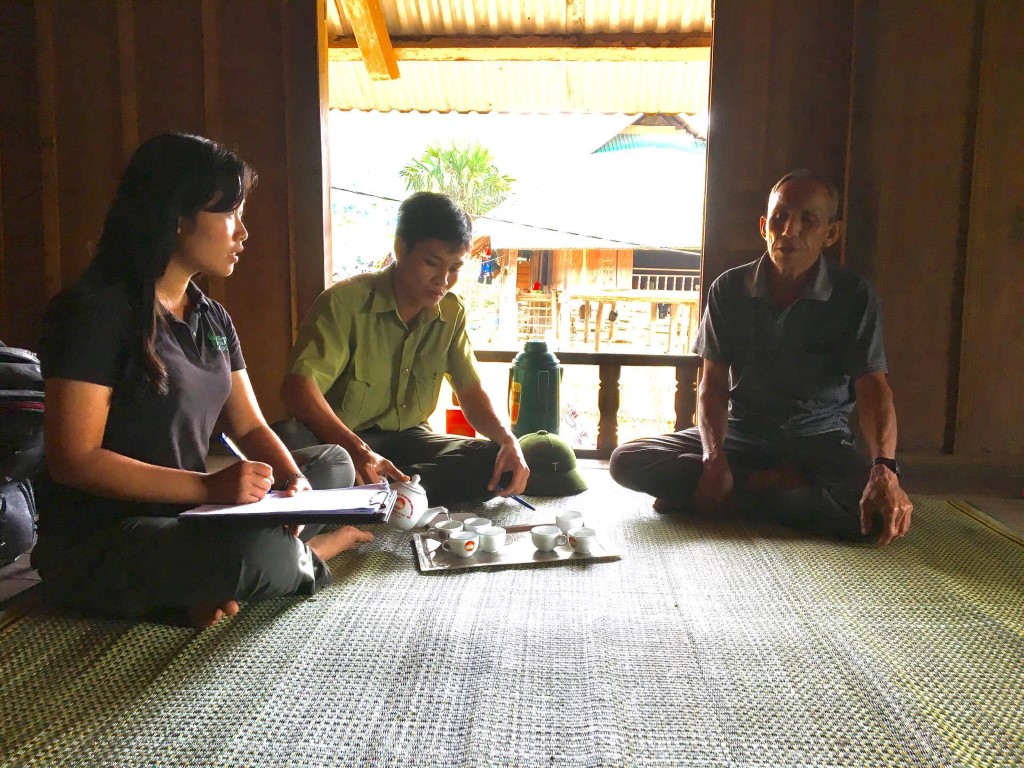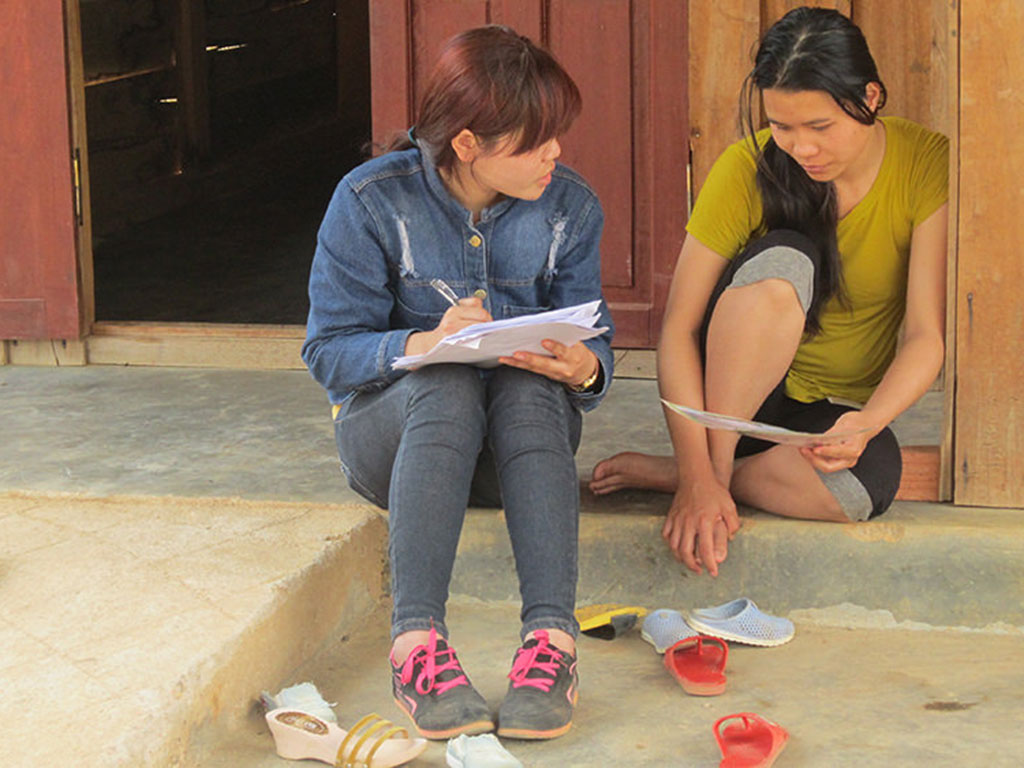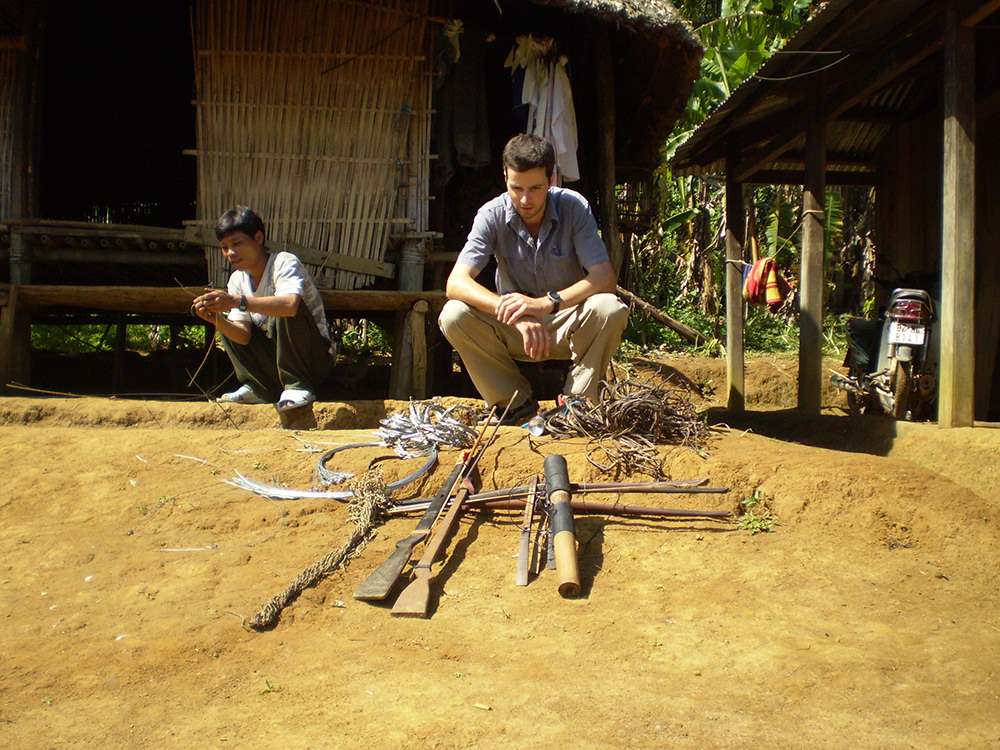 raising awareness
building capacity workshops
Save Vietnam's Wildlife, in collaboration with the Carnivore Pangolin Conservation Program, have trained more than 2500 rangers, environment police and border army officers from conservation hotspots in small carnivore and pangolin conservation over ten-year period. We will continue to build upon this achievement in the coming time aiming to improve skills in identifying carnivores and pangolins, handling confiscated wildlife, and promote responsible and pro-conservation placement of confiscated wildlife.
We also carried out numerous seminars and training courses for students in Vietnam, Cambodia and Thailand raising awareness for the conservation of wildlife and showcase our research from the field and the need to protect pangolins and carnivores. We will continue to share practical skills and motivation to further future Vietnamese wildlife conservationists. Courses will cover numerous topics including aspects of small carnivore field survey skills, species ecology and identification, scientific methods, handling and care, surveys skills, transect use, interview techniques, navigation, live trapping and camera trapping.
Save Vietnam's Wildlife works with different national and international media, such as BBC, Animal Planet, The Telegraph, 360o, VNexpress and Dantri, to spread our conservation messages to protect animals. A selection can be found on the 'Newsletters and Media' page.