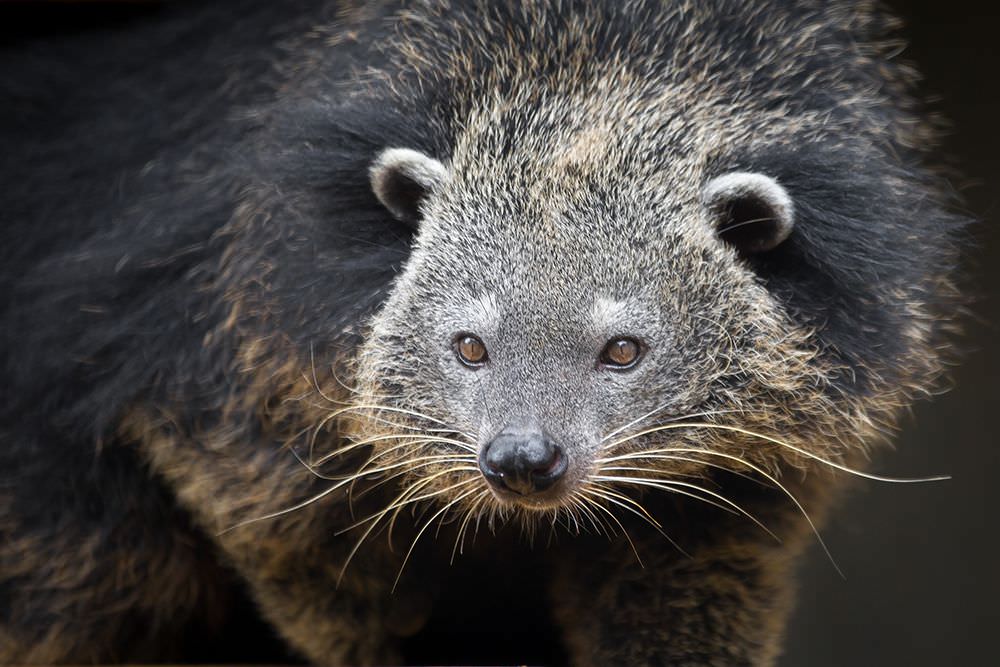 Mr B came to live with us after he was confiscated from a local hotel where he had been kept as an "attraction". Before he was rescued Mr. B lived in cage just over one square metre in size for 14 years and had lost his innate and instinctive climbing ability. When Mr B first arrived, he only walked on the ground in his new large enclosure. We needed to teach Mr B how to climb, placing bits of food higher and higher in the trees in his enclosure. He now climbs very well and also enjoys the little pool in his enclosure.
Your symbolically adopt Mr. B for one year, you will help save the binturong – the largest of the threatened civet species in Vietnam. 
WITH ONLY A MONTHLY $50

YOUR SYMBOLIC ADOPTION SUPPORTS SVW REHABILITATION EFFORTS FOR MR.B AND OTHER RESCUED BINTURONGS
Sometimes known as a bearcat, binturongs are neither bear nor cat: binturongs belong to the Viverridae family and are the largest civets in Vietnam. They are known for their incredible fur and their prehensile tail. Binturongs have scent glands that emit a wonderful odor that smells like buttered popcorn. Binturongs are carnivores but mainly eat fruit.
Binturongs are skilled climbers and usually live high in the forest canopy. Unfortunately development, deforestation and the illegal wildlife trade has reduced the 'kings and queens of the night' to vulnerable status in Vietnam.
Releasing rescued animals doesn't happen overnight,
 and unfortunately our educational animals aren't ever going to be released due to the injuries they have suffered as victims of the illegal wildlife trade. With your symbolic adoption, you will support us to provide excellent care for not only Mr.B and permanent residents at our place:
 This can include:
YOU'LL GET AN ADOPTION PACKAGE
& LOTS OF LOVE FROM MR.B
YOU WILL RECEIVE THE PACKAGE SENT DIRECTLY TO YOUR EMAIL OR THE PERSON'S EMAIL YOU DEDICATE THIS ADOPTION TO, WITHIN 1-3 WORKING DAYS.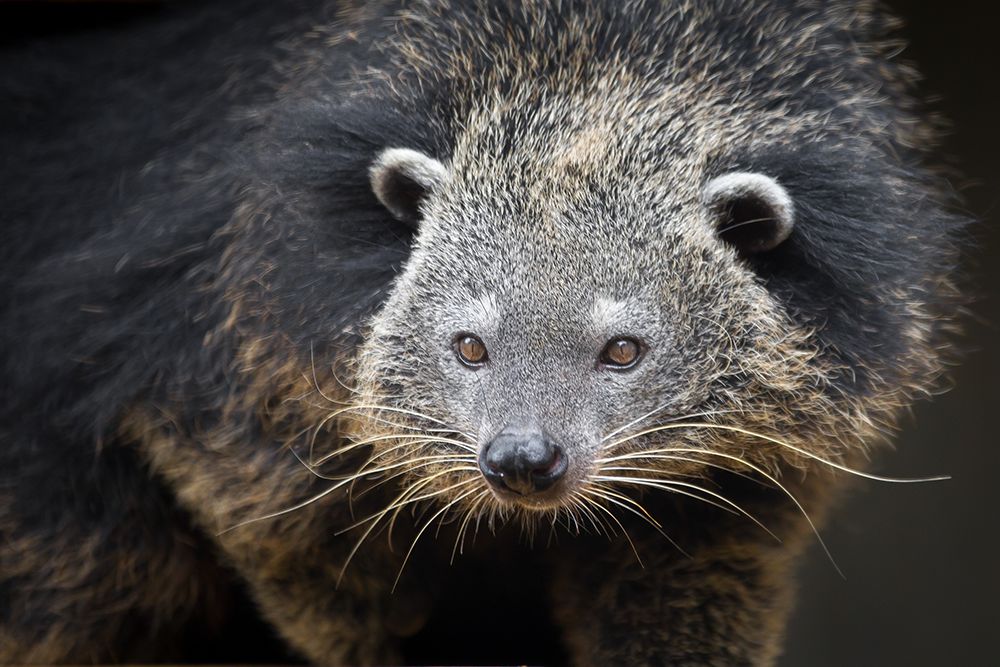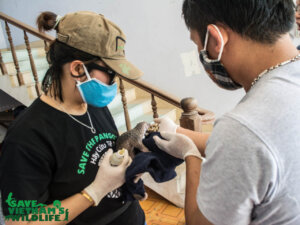 On April 21, 2020, SVW received a notice from ENV Center and Binh Dinh Provincial…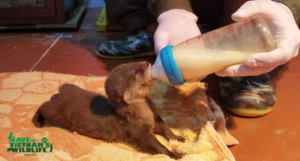 On November 21, 2019, SVW in collaboration with Pu Mat National Park successfully rescued…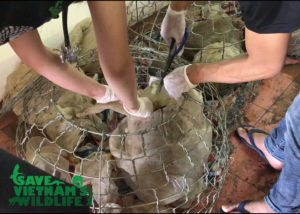 SVW's Rapid Response Team just rescued 15 Sunda Pangolins close to the border with Laos!…